Post by Slade on Sept 26, 2019 18:04:20 GMT -5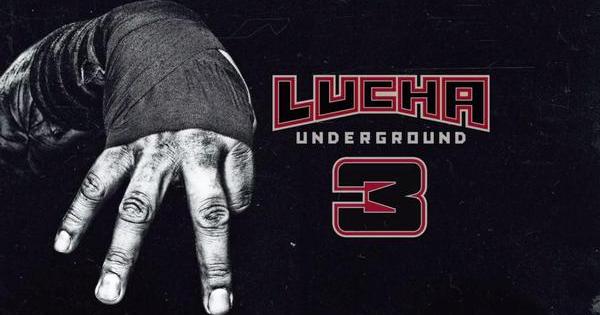 Season 3, Episode 26
From the Temple in Boyle Heights, Los Angeles, California
Commentary Team:
Matt Striker and Vampiro
Ring Announcer:
Melissa Santos
***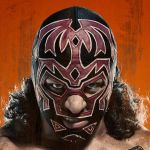 We open this week to the scene of a lonely gas station in the middle of the dessert. This is the gas station belonging to Jake "The Snake" Roberts, which serves as a front for his secret layer. We are looking through a pair of binoculars at the locale. We catch a glimpse of Roberts flipped the "Yes, We're Open" sign to "Sorry, We're Closed." Then, he locks up the service station building. He heads out back to a shed and makes sure it's locked up, then hops into a black 1988 Chevrolet Monte Carlo and rides off down the highway. When the binoculars are put down, we see King Cuerno, who appears to be staking out the location from afar.
***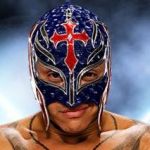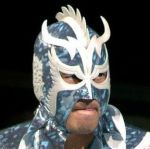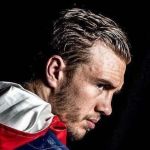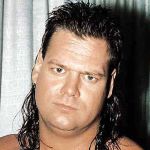 VS.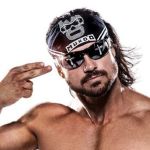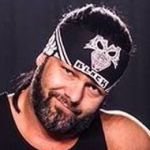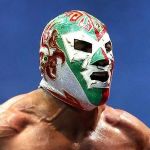 ATOMICOS MATCH
Rey Mysterio Jr., Ultimo Dragon, Will Ospreay & Mike Awesome vs. Johnny Mundo, PJ Black, Dr. Wagner Jr. & Mustafa Ali
Johnny Mundo, PJ Black, Dr. Wagner Jr. & Mustafa Ali
defeated
Rey Mysterio Jr., Ultimo Dragon, Will Ospreay & Mike Awesome
by pinfall to win this exciting atomicos match. These were make-shift atomicos teams. No one in this match was really allied with anyone else except for Mundo and Black. Their familiarity together in a handful of trios matches as the Worldwide Underground helped them with double-team maneuvers. Everyone in this match was capable and did take the air, even the tall and large Mike Awesome. With so many luchadores in action, it was not easy to get a win, even though everyone tried. Mysterio gave Wagner the 6-1-9 and the West Coast Pop. Black gave Ospreay a 450-degree splash. Awesome executed an Awesome Bomb on Ali. Mundo executed a superkick and Starship Pain on Awesome. Ultimo Dragon gave Black an Asai DDT. Ospreay gave Mundo the OsCutter. Ali executed the imploding 450-degree splash on Ultimo Dragon. Yet, despite that all of these finishers were executed during the course of the match, there was always someone there to break up the pinfall. What finally brought the match to an end was an act of deception. With Ultimo Dragon, Mysterio, Mundo, Black, and Ali all out of the ring and wiped out on the floor following a series of high-risk, high-flying maneuvers, Ospreay and Wagner were left in the ring to wage war. Ospreay blocked a tornado DDT attempt and took Wagner down with a jumping roundhouse kick. Then, he went for the OCutter, but Awesome came at him from the side with a pounce that knocked him down hard. It was as if he had been hit by a bus. Awesome gave him an Awesome Bomb and then gave him over to Wagner to give him the Wagner Driver and pin him for the win. At the end of the match, Awesome stayed in the ring. Famous B came in and raised his hand in the air in a show of victory. A moment later the Beautiful 'Nurse' Brenda came to his side put her hands all over his massive pectorals. It was at this moment that it became clear that Mike Awesome had become the newest client of Infamous Incorporated.
***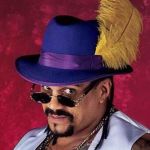 VS.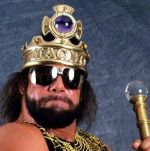 w/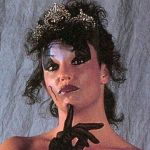 LUCHA UNDERGROUND CHAMPIONSHIP MATCH
The Godfather vs. "Macho King" Randy Savage w/ Sensational Queen Sherri
"Macho King" Randy Savage
defeated
The Godfather
by pinfall to retain the Lucha Underground Championship. This match was booked by Antonio Cueto as a consolation to The Godfather for being attacked and rendered incapable of competing in the Dario Cueto Luchadores Cup tournament. Savage attacked him for stopping his attempt to help Sensation Queen Sherri advance to the semi-final of the Dario Cueto Luchadoras Cup. Savage and The Godfather had a spirited brawl around ringside right from the get-go. Savage's fury had been ignited by a remark from The Godfather made to Sherri about how she would look fine at the front of his Ho Train, so fine in fact that he'd call her his Sensational Ho Queen. Savage was ruthless, but an attempt to use a steel chair on The Godfather was foiled when the chair was kicked back into his face. The Godfather took advantage and drove Savage's head into the turnbuckle post before bodyslamming him on the floor. When the match went back into the ring, The Godfather maintained control for a few minutes, but Savage stormed back after giving him the ol' snake eyes and grabbing a handful of his cornrows to execute the hair-pull hangman. Savage kept things slow and methodical. He dropped fists, elbows and knees onto The Godfather in an effort to keep him from getting up. The Godfather eventually made it to his feet and elbowed his way out of a chinlock, then knocked Savage down with a running clothesline. It was the first in a series of moves that brought the momentum back around to him. Sherri tried to interfere, but she was pulled into the ring and tosses into the same corner as Savage for the crowd-pleasing double Ho Train spot. The Godfather put Savage on his shoulders in preparation for the Pimp Drop, but Savage drove some elbows into the side of his head to slip free and then took him down with a dropkick. As The Godfather tried to get up, Savage gave him a piledriver. Then, he climbed to the top turnbuckle and executed his patented diving elbow drop to get the win.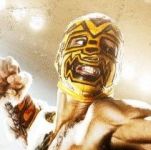 The Macho King and Sensational Queen's celebration of another successful title defense was cut short by the voice of Prince Puma. They looked up towards the top of the Temple stairs, where they saw the current holder of the Gift of the Gods. Prince Puma apologized for cutting this celebration short, but he wanted to bring to everyone's attention that Ultima Lucha Tres is only a few weeks away and people are wondering who will challenge the Macho King for the Lucha Underground Championship. After making this statement, he lifted the Gift of the Gods belt into the air with his right hand. After a brief pause, he said that this belt right here entitles him to a title shot and the Prince wants to turn it in for a chance to dethrone the King at the biggest event of the year!
The Macho King and Sensational Queen responded in tandem. The Macho King berated Prince Puma for thinking that he even stands a chance of competing with him. He says he's the only true lucha libre royalty in the universe and says he'd gladly show the world that this Prince is nothing but a poser while the Sensational Queen scoffs at the very thought of anyone else becoming Lucha Underground Champion.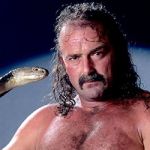 But just when it seemed like we might have an Ultima Lucha Tres main event set in stone, the Believers were shocked by the surprise debut appearance of Jake "The Snake" Roberts. The Snake, who has been lurking around, but never appearing before the Believers, interrupted the proceedings to say that Prince Puma won't be challenging for the Lucha Underground Championship at Ultima Lucha Tres. He will.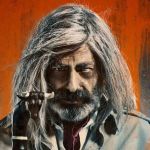 His proclamation was met with confusion by everyone in the Temple. Antonio Cueto exiting his office and welcomed The Snake to the Temple. Then, he asked what made him – someone who hasn't competed in a single lucha – think that he would be vying for the ultimate prize in lucha in the Ultima Lucha Tres main event. The Snake told him that he has a contract that entitled him to compete for the Lucha Underground Championship at Ultima Lucha Tres, issued by Dario Cueto and signed by him. He produced the signed contract and presented it to Antonio Cueto, who looked it over and said that appeared to be an authentic document. However, he reasoned that because Dario Cueto is no longer with us, he doesn't have to honour this contract as it is written. Plus, with the holder of the Gift of the Gods making a claim for that spot, it seems we have a dilemma.
Therefore, next week, there should be a match between Prince Puma and Jake "The Snake" Roberts with the winner going on to compete against "The Macho King" Randy Savage for the Lucha Underground Championship at Ultima Lucha Tres!
***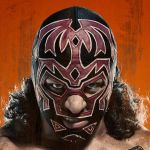 Back at Jake The Snake's desert gas station, King Cuerno has picked the lock to the front door of the station. He enters and starts rummaging around in search of something. He leaves the station without finding what he was searching for. He walks out back to where the storage shed is and tries to pick the lock on it, but he can't get it open. He pulls a small saw blade from his pocket and starts cutting into it. As he's working away on the lock, a car zooms by on the highway. As it kept going by, he gave it little thought and kept sawing into the lock until he managed to break it off. When he opens the door, he discovers a stairway heading into the underground. He gets up a small pocket flashlight, turns it on and heads in. As he descends out of view, the car from moments ago has come back around and pulled onto the lot. After it comes to a complete stop, the driver's side door opens, and Magnum T.A. gets out, looks right at the open storage shed and starts walking towards it.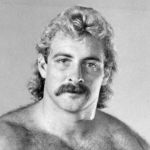 ***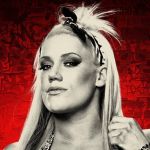 VS.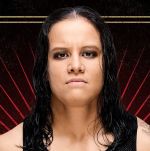 FINALS OF THE DARIO CUETO LUCHADORAS CUP TOURNAMENT
Taya Valkyrie vs. Shayna Baszler
Taya Valkyrie made it to the finals of the Luchadoras Cup tournament with a surprise victory over Awesome Kong. It wasn't much of a surprised that Shayna Baszler made it to the finals. She secured her spot in the finals with a victory over Ivelisse. Here, they faced off for the first time, with the winner guaranteed a match at Ultima Lucha Tres versus the Mash-Up Wrestling Women's Champion.
They were surprisingly matched. Baszler had a viciousness that Taya could not match. Where she held the technical and striking advantage, Taya held the power and lucha libre advantage. They traded the advantage a few times throughout the match. When it ended up on the outside, one might have assumed that Baszler held the advantage, but Taya matched her every step of the way. While Baszler picked up Taya and threw her down on the hard, unforgiving floor with a gutwrench suplex and busted Taya's forehead open by driving it into the turnbuckle post, Taya came back with a back body drop onto the exposed concrete floor, and gave Baszler a jackhammer onto the hardwood bleachers.
As the match progressed, there were near falls counted for Taya, while Baszler concentrated more on trying to submit her opponent. Taya came close to collecting the victory after a bridging northern lights suplex transitioned into a double foot stop, a double chicken wing face buster, and a diving elbow drop. Meanwhile, Baszler looked like she might win by using a crossface, a liontamer, and an anklelock. Each close call only built to the suspense.
Late in the match, after Taya regained the advantage by sending Baszler stumbling backwards into the turnbuckles after a pair of thrust kicks, she went for a double running knee attack. Baszler moves out of the way and Taya's knees connected with the bottom turnbuckle. When she got up and turned around, Baszler struck her with a pair of jumping knee strikes that stunned her. Baszler then attempted a Kirifuda Driver, but Taya blocked the suplex portion of the maneuver with some knees to the head to break loose.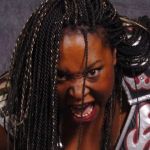 She turned to run to the ropes but saw her semi-finals opponent, Awesome Kong starring a whole right through her. Kong charged forward like a bull in a china shop. Taya moved out of the way and Kong ended up spearing Baszler! Taya took advantage of the situation. She gave Kong a curb stomp to incapacitate her and then climbing the turnbuckle and gave Baszler a La Lanza diving double foot stomp. Then, she pinned her for the 1-2-3!
Taya Valkyrie
defeated
Shayna Baszler
by pinfall to win the Dario Cueto Luchadoras Cup, and with it, the right to challenge Asuka for the Mash-Up Wrestling World Women's Championship at Ultima Lucha Tres.
***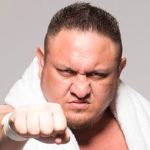 VS.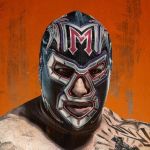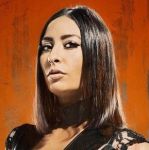 FINALS OF THE DARIO CUETO LUCHADORES CUP TOURNAMENT
Samoa Joe vs. Mil Muertes w/ Catrina
The odds were long for both of these luchadores to make it to the finals, not because they are underdogs by any means, rather because they had to win a pair of fatal fourway matches to get to this one-on-one encounter for the prize of competing against the Mash-Up Wrestling Men's World Champion at Ultima Lucha Tres. In the semi-finals, Samoa Joe had to get past Prince Puma, Magnum T.A. and Pentagon DARK. Meanwhile, Mil Muertes had to defeat Randy Savage, Roman Reigns, and Kevin Owens in a one-fall-to-a-finish contest. The fact they both made it this far is impressive.
These two luchadores are heavy hitters. They both proved that in this contest. Joe served up nasty jabs, stinging chops and punishing clotheslines. Mil Muertes had punches that would knockout a normal man, and his clotheslines looked like they had just a little bit more something behind them than Joe's did. With both luchadores throwing down throughout the contest, this one wasn't pretty and it wasn't for the faint of heart. And they threw down often, inside and out of the ring, including in the stands surrounded by the Believers. While brawling in the stands, they appeared to take years off each other's careers as at different points, as Joe gave Mil a Samoan drop on the hardwood bleachers and a powerbomb while up on the mezzanine, above Antonio Cueto's office, and Mil gave Joe a death valley driver onto the hardwood bleachers and a dropkick at the top of the concrete stairs that sent him tumbling all the way down to the bottom.
Each luchador found it difficult to put the other one away. Joe gave Mil a bridging German suplex, a urinage slam, and a Samoan driver, all which Mil managed to kick out of. Mil gave Joe a diving crossbody, a gutwrench powerbomb, and a sit-out piledriver, all which Joe managed to kick out of. Mil even nailed Joe with his Reaper's Trident spear after some 20 minutes of carnage, but Joe still managed to kick out of the move. Meanwhile, they both had each other's finisher well scouted and were ready to block or counter it. When Mil tried to give Joe the Flatliner early on, Joe gave him a few elbow smashes to the back of the head and quickly turned it into a Coquina Clutch that Mil broke up by grabbing Joe by the legs and then running backwards into the corner to ram his back into the turnbuckles a handful of times.
After a solid 25-minutes of action in which both competitors made many unsuccessful attempts to pin their opponent, both luchadores began to dig deep down into their bag of tricks with some rarely seen moves to try to get the win. After a failed pin attempt on a spinebuster, Joe went to the top rope and went for a diving senton bomb, however Mil moved. He then tried to get Joe with a Reaper's Trident, but Joe moved and Mil went into the turnbuckle post. After that, Joe gave him several jabs to the body and a CCS enzuigiri kick. Joe put Mil on the top rope to set up for the Muscle Buster, but Mil gave him a stiff right fist to stun him. Then he performed a diving hurricanrana. After his pin attempt didn't work, he gave Joe a 180-degree elevated chokeslam, which also didn't secure the win. Failing again to get the win, Mil decided to try something new. He rolled out of the ring and started taking apart one of the bottom turnbuckles.
The bottom rope was essential disassembled from the ring as Mil took the large metal turnbuckle spike in his hand to use as a weapon. Meanwhile, Joe had slowly gotten up. Mil ran at him and swung, but he missed. Then, Joe executed a bridging dragon suplex that caused Mil to lose the turnbuckle. 1…2… kick out! Catrina retrieved the turnbuckle spike and tossed it back to Mil. When Joe went to pick up Mil he took a blow to the forehead that knocked him down hard. Then, Mil took the end of the turnbuckle spike and struck him repeatedly with it. Joe was busted open. But even after all this, he refused to be pinned. Mil attempted to give Joe a Flatliner, but he blocked it with elbows to the back of the head and some knees to the abdomen. Joe ran to the ropes and received a powerslam. 1…2… shoulder up!
Mil decided to go for a high-risk, high-reward play. He went to the top turnbuckle and went for a frog splash, but Joe put his knees up and Mil's torso landed directly across his knees and shins! Upon landing, Joe quickly turned him over into the Coquina Clutch and applied a body scissors. Mil could not escape. However, he refused to give up. But with no way out, he eventually faded and the referee had to end the match. As a consequence,
Samoa Joe
defeated
Mil Muertes
by referee's decision to win the Dario Cueto Luchadores Cup, and with it, the right to challenge Seth Rollins for the Mash-Up Wrestling World Men's Championship at Ultima Lucha Tres.
***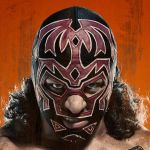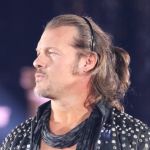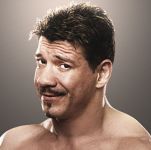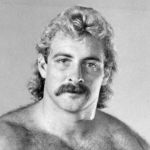 King Cuerno enters a palacial room adorned with many gold ornaments and statues of reptilian creatures. He sees a large throne designed to look like it is perfectly placed in the middle of the open mouth of a king cobra at the far end of the room. As he cautiously ventures deeper into the room, past some large, opulent ornamented pillars, two cages come into view. Inside the one to the left is Chris Jericho. Inside the one to the right is Eddie Guerrero. Jericho sees him and starts calling for his attention. Now, Guerrero jumps up and starts calling at him. They're both pleading for help getting out of these cages. Cuerno takes a close look at Guerrero and says that he's the one he's looking for. He starts picking at the locks on the cage. Jericho is pleading what about him, but Cuerno doesn't care. He's not the one he's looking for.
As Cuerno cracks the third lock, he's hit from behind by Magnum T.A. Jericho and Guerrero want to know what's going on as Cuerno and T.A. engage in a fight. Cuerno says he told T.A. to stay out of his business, and now he'll pay dearly for not listening to him. T.A. accuses him of kidnapping Guerrero and says that he won't get away with it. Cuerno denies the charge and says he's hear to save Guerrero, who meanwhile has exited his cage. He's not sure who to believe, and he's not sure he cares to find out. He runs off. When Jericho points out that Guerrero is taking off, T.A. turns and yells out to wait for him, saying that Vickie sent him to find him. Guerrero stops for a moment and turns around to see T.A. get knocked out with hit to his head from a hefty looking gold chalice by Cuerno. Guerrero makes a run for it. Cuerno drags T.A. into the empty cage and shuts the locks on it before running off in pursuit of Guerrero. With Cuerno and Guerrero gone, Jericho looks across the aisle to see an unconscious T.A. in the cage opposite him before cursing at the top of his lungs.
***