Post by fifthhorseman on Jun 5, 2014 0:07:03 GMT -5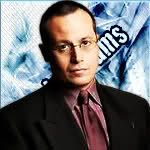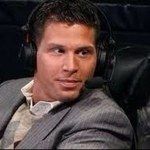 Joey Styles:
Hello wrestling fans and true believers – my name is Joey Styles, and THIS is AWA Wednesday Night Warriors! For the next two hours, you will bear witness to the greatest, most intense, most action-packed wrestling action on the planet, taking place from the Rogers Arena in Vancouver, British Columbia – including not one, but two AWA title defenses! One, of course, features the Television championship, defended by the Great Muta against Magnum T.A.! The other? Strap in, folks – it's the AWA Heavyweight champion, the "American Dragon" Daniel Bryan, putting his title on the line against the legendary Verne Gagne! And that's not all – right, Josh?
Josh Mathews:
No, indeed! Hi, fans, I'm Josh Mathews, and there are four more great matches on the board tonight. Chris Hero demanded a rematch, and he's getting it tonight, against "Mr. Wonderful", Paul Orndorff! Adam Rose makes his AWA debut against Nick Jackson of the Young Bucks! In tag-team action, Badd Company faces off against Adam Cole and Ethan Carter III! And in more tag-team action, two sensational teams collide when the Midnight Express square off against the Motor City Machine Guns! You're watching it all live tonight – for free!
Joey Styles:
Thanks for tuning in, and get ready – this is the American Wrestling Association, let's go to the ring with Christy Hemme!
VS.
Nick Jackson (w/Matt Jackson) vs. Adam Rose
: The Young Bucks were unimpressed by Rose's flamboyant entrance, but the crowd certainly was. It was a very fast-paced match, and one that was initially controlled by Jackson, thanks in large part to the constant ringside distractions provided by his brother. However, the referee grew tired of Matt's antics, and sent him back to the dressing room. Rose was then able to turn the tide, and used a series of throws and kicks to stagger Nick. Ten minutes into the match, Rose hit his snapmare driver on Jackson for the win.
After the match, Rose shouted out to his Rosebuds, and a promo for WrestleRock 2014 was shown.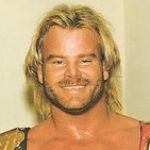 VS.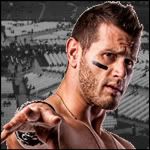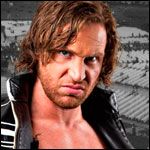 The Midnight Express vs. the Motor City Machine Guns
: The two teams shook hands before the match, and Styles and Mathews discussed the upcoming Crockett Cup on June 20th. Both duos utilized their signature double-team offenses as often as possible, but neither was able to keep the other grounded for very long. The referee earned his pay, trying to maintain order in such a wonderfully chaotic match. Eaton, Lane, Sabin, and Shelley went toe-to-toe for 15 hard-fought minutes, but it eventually ended with a decidedly simply maneuver – Shelley rolled up Eaton with a small package in the corner. After the match, the men shook hands again, though the Express were clearly exasperated with their tough loss.
VS.
Magnum T.A vs. the Great Muta [C](w/Gary Hart)
: Styles reminded the viewers that A.J. Styles challenged Muta – or whoever the champion was – for the AWA Television title at AWA WrestleRock 2014, taking place on July 20. Both men warmed up confidently as Hemme made the big-fight introductions, and Hart was equally confident at ringside. When the bell rang, Magnum took charge early, using his slight power advantage with punches and suplexes. Muta retaliated with chops that dropped his challenger to one knee. He applied a vicious nervehold that kept Magnum down, but didn't put him out. The champion slowed the pace considerably, not wanting to motivate his foe – or the crowd. But Magnum would not be denied, and he gradually fought his way up. He threw Muta into the ropes and delivered a high back-bodydrop that injured the Japanese star's back. From there, he focussed on the weakened body part, with slams and backbreakers. For the first time in seemingly forever, Muta looked to run out the 15-minute time limit, but Magnum stayed on the offensive. Throwing the champ into the ropes again, Magnum caught him and hit his patented belly-to-belly suplex. One! Two! Th-
But no! Tully Blanchard pulled Magnum off the dazed titleholder, causing a disqualification. Instant replay revealed that he slid from underneath the ring, apparently to gain some measure of revenge on his longtime foe for saving Diamond Dallas Page from Blanchard's attack the week before. While Muta grabbed at his back, Tully and Magnum brawled all the way up the ramp.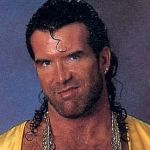 After the commercial break, Lance Russell interviewed Scott Hall in the ring. Hall vowed that he would take Nigel McGuinness's AWA Intercontinental championship from him at the 2014 Crockett Cup. If anyone deserved that strap, it was him, the man that made wearing Intercontinental gold look so cool. Before he could finish, though, the Englander interrupted him from the stage. McGuinness "reminded" Hall and the rest of the Vancouver crowd that it was, in fact, the EUROContinental title he was pursuing, and that if he really thought he was such deserving championship stock, he would do it in a two-out-of-three falls match. To no one's surprise, Hall accepted the challenge, as Styles and Mathews wondered aloud if the near 300-pounder possessed the conditioning necessary for such a match.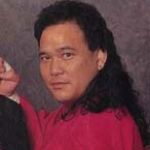 VS.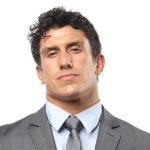 Badd Company (w/Kimberly) vs. Adam Cole/Ethan Carter III (w/Vickie Guerrero)
: This was a warm-up match of sorts for Cole and Carter, and they wanted a true test of their tag abilities going in to the Crockett Cup. Former world champs Tanaka and Diamond were more than happy to oblige, and they used seamless, old-school double-team offense to cut the ring in two. Carter was at Badd Company's mercy for almost five straight minutes before tagging out to the one-time ROH champ, and Cole was then able to take some measure of control on Diamond. It then seemed to turn into a singles contest, with Cole isolating Diamond with various leglocks, allowing his own partner to rest. The advantage switched once again a few minutes later, when all four combatants ended up in the ring, but it ended abruptly when Cole hit the "Corona Crash" DDT on Tanaka for the upset.
After the show returned to air, Joey Styles announced that - breaking news! – the AWA Television champion would be defending his title in a three-way dance against Adrian Neville and Kazuchika Okada at the 2014 AWA Crockett Cup!
VS.

Chris Hero vs. Paul Orndorff
: Orndorff used every stalling tactic in the book early on, hoping to defuse the angry Hero. Whether it was using the ropes, rolling outside, or jawing with the crowd, "Mr. Wonderful" made sure that he controlled the tempo. He used an eye-rake to gain the upper hand, and used brutal elbow-smashes and punches to put Hero down, but the knockout artist came back with forearm smashes of his own. From there, it was a brawl that the referee allowed with minimal interference, even when it spilled outside for about three minutes. When the two fighters got back in, Hero went for the KO discus elbow smash, but Orndorff avoided it – to the ref's chagrin. With the official clinging to consciousness, Orndorff threw Hero into the ringpost shoulder-first, then quickly went for the piledriver. But before he could hit it, Michael Elgin raced down the ramp and began brawling with Orndorff. The match was eventually declared a no-contest.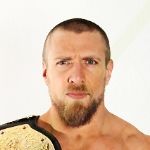 VS.

Daniel Bryan [C] vs. Verne Gagne
: This match was TV-time remaining, giving them about 25 minutes to work with if needed. This was a clinic, pure and simple, reminiscent of Bryan/Race months earlier, and the more recent Gagne/Regal matches. It was evident that each man respected the other, and the first few minutes featured snug, ground-oriented wrestling with zero punches or kicks thrown at all. Gagne obviously wanted to employ the myriad amateur-based moves in his repertoire, while the champion was intent on using the submission holds in his. In either case, they were both very comfortable on the mat.
Bryan finally took over via a dragon-screw legwhip, then went to work on Gagne's left knee. He dropped his own knee into it several times, and followed that up with an Indian death lock. The legend would not submit, so he changed tactics, using a half-crab – but Gagne eventually made the ropes. He surprised Bryan with a judo throw, taking him back down, where he went to work on the champion's neck and shoulders. Though not a big man, Gagne was a master of technique and leverage, and he cranked on Bryan's upper body, wearing him down and out.
But there was a reason that Daniel Bryan was the inaugural AWA titleholder. With about five minutes left in the contest, after fending off several pin attempts, he launched heavy kicks at his challenger's chest, knocking the wind out of him. Dropping him to a knee, Bryan cinched in a dragon sleeper and held it until Gagne's hand fell two times. On the third, the AWA stalwart flipped Bryan over his shoulder in a last-gasp show of strength – but Bryan rolled through, hit the ropes, and rebounded with a flying knee. Three long seconds later, he slowly stood up, his hand raised in victory.
The two men shook hands afterwards, and Bryan lifted Gagne's hand as well, before he exited the ring and headed up the ramp. Turning to the crowd one more time, he raised the AWA belt over his head – and was attacked from behind with a chairshot by the Gaijin Invasion's Mike Awesome! The bone-weary Bryan fell hard to the ramp, with Awesome looming over his prey as the show faded to black.