Post by Slade on Jul 29, 2020 6:44:40 GMT -5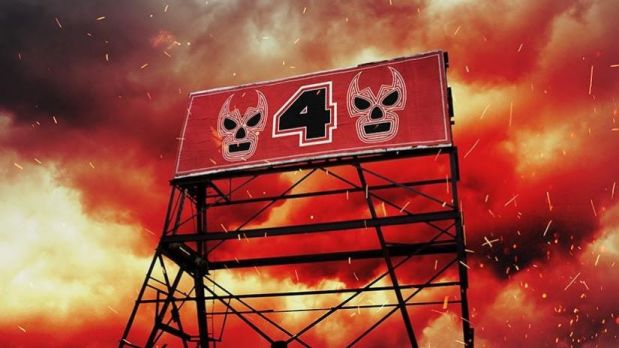 Season 4, Episode 19
From the Temple in Boyle Heights, Los Angeles, California
Commentary Team:
Matt Striker and Vampiro
Ring Announcer:
Melissa Santos
***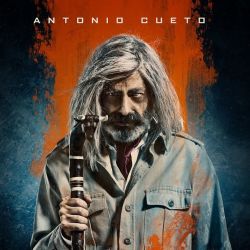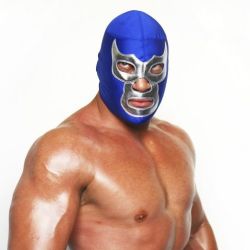 Antonio Cueto and Blue Demon Jr. are sitting in Cueto's office. Cueto notes the amount of time that has passed since Azec Warfare IV without another citing of his son Dario and his accomplice El Santo. He thinks the longer they stay away, the worse this is for them. Blue Demon Jr. is not afraid of what they may be planning. He tells Antonio that it is inevitable that they return, but that they must remain patient. Antonio wonders about Matanza. Blue Demon Jr. says that he will also return, allied with Dario and El Santo. That is why they have been gone so long. However, Matanza doesn't pose a threat. They have the ultimate weapon, the only thing more powerful than the Gauntlet of the Gods: The Fiend. Tonight, he will show the world that having no fear is no match for The Fiend. And when he does, he will move one step closer to a date with the Mash-Up Wrestling Men's World Champion. This will get El Santo's attention, and soon, he'll have no choice but to come back into the Temple, where he'll fall into their trap.
***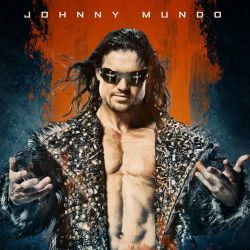 VS.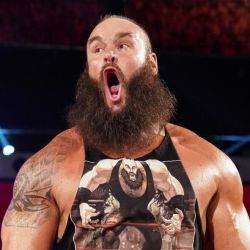 SECOND ROUND ANTONIO CUETO LUCHADORES CUP TOURNAMENT MATCH
Johnny Mundo vs. Braun Strowman
The newly engaged Johnny Mundo was joined at ringside by his fiancé, Taya Valkyrie, who was a good counterbalance for Truth Martini, who was there to support his biggest and baddest disciple of the Book of Truth. Mundo needed to use every bit of his speed, athleticism, and parkour background early on to avoid getting squashed by the Monster Among Men, who is very fast for a man his size. Mundo did well in the beginning, working his way through the ropes and around turnbuckle posts to strike Strowman with a variety of kicks and high-flying maneuvers. However, when Strowman finally caught him on a springboard knee strike attempt and then threw him across the ring with a fallaway slam, it was nothing but more bad news for the Mayor of Slamtown. Strowman proceeded to throw him around with some biel throws and then squash him in the corner with a body avalanche. He gave Mundo a sidewalk slam, a big boot and a flapjack. His last pinfall attempt didn't work as Mundo got his foot on the bottom rope.
As Truth Martini protested the referee's count, Mundo wisely rolled out of the ring, where Taya went to check on him. Strowman came outside and pulled her away by the hair. She slapped him across the face, but then he chokeslammed her on the floor. Mundo was incensed. He hit Strowman with a superkick and then fired lefts and rights at him. He went for a whip, but Strowman reversed it and ran behind him. Mundo leaped up onto the high-rise bleacher retaining wall and avoided get squished in between it and Strowman. After Strowman hit it, Mundo dove off the railing with a corkscrew plancha to take him down. After that, he went back to check on Taya, who was also being tended to by the referee. A stretcher was wheeled out by EMTs. This distraction cost him as Strowman got back up, ran all the way around the ring, and with a full head of steam hit Mundo with a body block so fierce that he went flying over play-by-play table, into the laps of Matt Striker and Vampiro.
Strowman picked up Mundo and brought him back to the ring where he set up for the powerslam. Mundo slipped out the back, then under his legs, and did a springboard tornado DDT. He pinned him for a 2-count. As they were close to the corner, Mundo attempted Starship Pain, but Strowman got his knees up to block. Then, he gave Mundo a chokeslam and the powerslam. 1-2-3!
WINNER : Braun Strowman
***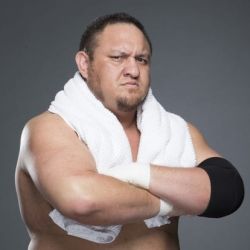 VS.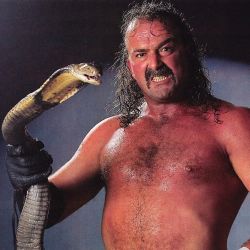 ANTONIO CUETO LUCHADORES CUP TOURNAMENT QUARTERFINAL MATCH
Samoa Joe vs. Jake Roberts
Samoa Joe came to the ring looking for a fight. He missed Aztec Warfare because Roberts attacked him from behind and had a boa constrictor strangle him, crushing his larynx, prior to their last scheduled match. This time, Roberts didn't attack Joe. He kept looking over his shoulder to make sure of it. However, when Roberts was announced to enter the match, it was Kobra Moon, pulling Drago on a leash, who came out to the ring. Joe was tired of the games and wanted Roberts to come out. He got his wish. Roberts came out from under the ring, and hit Joe across the back with a kendo stick. He cracked it across Joe's back a few more times before leaving Kobra Moon and Drago to continue the assault. He went back under the ring and brought out a large burlap sack. It looked like he was going to do to Joe what he did to him the last time they met until the Rabbit Tribe arrived in full force.
Roberts was able to avoid The White Rabbit long enough for Drago to spit red mist into his eyes. Then, he struck The White Rabbit with the kendo stick until Samoa Joe grabbed him from behind and sent him flying with a release German suplex. After dealing with Kobra Moon and Drago, Paul London and El Bunny went to tend to their tribal leader, to help him out of the Temple. Joe called for the match to finally begin so he could exact his revenge on Roberts. As soon as The Snake was on his feet, the referee called for the bell and they were off.
Joe smothered Roberts with an attack full of chops, jabs, shoot kicks, suplexes and submission holds. Roberts was in a bad way until a distraction by Kobra Moon gave him time to look under the ring for a fire extinguisher and spray it in Joe's face when he bent through the ropes to grab him. After that, Roberts went to work on Joe with a serious of his own jabs, clotheslines, a back body drop, gutbuster, and a backbreaker. Roberts tried to snap off a DDT a few times, but Joe seemed to always be ready to defend it, so Roberts changed tactics, with his next big move was a piledriver. 1…2… kick out! Roberts couldn't believe it. When that didn't win him the match, he started going for submissions with a Boston crab, a figure four, and then a sleeper hold. In the two former cases, Joe managed to force rope breaks. In the latter, Joe executed a side belly-to-back suplex to break the hold.
When they got up, they fought tooth-and-nail with punches and chops, until Roberts attempted a short-arm clothesline. Joe ducked it and then gave him a dragon suplex. Joe followed it up with a big knee drop to the forehead that caused Roberts to sit up upon impact, putting him in position for the Coquina Clutch. Joe had him down and applied a bodyscissors. Roberts had no way to escape, if not for Kobra Moon and Drago interjecting themselves once more. Joe managed to thwart the attack and catch Kobra Moon by her hair. She ordered Drago to mist Joe. Before he could, Aero Star showed up and got in the way. He pleaded with his friend not to do it and to recall who he really is. Drago sprayed mist in Aero Star's eyes instead. Then, he turned to attack Joe, but Joe used Moon as a shield. He turned around just in time to see Roberts coming at him with a clothesline. He ducked and Roberts dropped Drago. Joe took Roberts down with a single leg dropkick, then landed a senton on him and put him back in the Coquina Clutch. About 10 seconds later, Roberts tapped out. Roberts got his comeuppance, and Joe got his win and a birth in the tournament semi-finals.
WINNER : Samoa Joe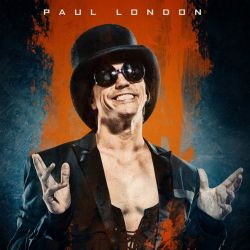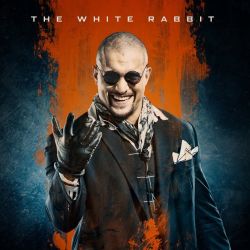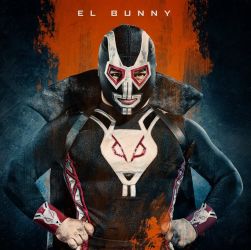 As Joe celebrated, Roberts left the ring to collect a steel chair and brought it into the ring to hit Joe across the back with it. He was setting him up for a DDT on the chair, but then the Rabbit Tribe appeared. Roberts abandoned his attack in the luchador who eliminated him from the tournament to prepare for the arrival of Paul London, El Bunny and The White Rabbit. A brawl ensued between the two tribes. The Rabbits appeared to have the upper hand until London's attempt to go down the rabbit hole ended with a thud on the canvas. Drago, who moved Roberts out of the way, then sprayed mist in El Bunny's eyes. Drago, Kobra Moon, and Roberts coordinated a three-on-one assault of The White Rabbit that ended with him getting a DDT and buried in snakes as they emptied the contains of three burlap sacks onto him.
***
VS.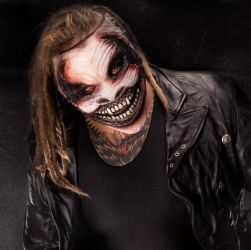 ANTONIO CUETO LUCHADORES CUP TOURNAMENT QUARTERFINAL MATCH
Pentagon DARK vs. The Fiend
There was a buzz surrounding this match. As it began, Pentagon DARK showed no signs of fear. The Fiend didn't move. He just stood and stared at Pentagon, who walked right up to him, got in his face and and flashed a "Cero Miedo!" hand gesture in his face. The Fiend reacted with some lightning quick uppercuts, backing Pentagon into the corner, beating him down there. The Fiend continued his slow, methodical assault for a few minutes, and made a couple of pinfall attemps, but Pentagon kicked out of each of them. When The Fiend decided it was time to end it, Pentagon escaped his attempt at Sister Abigail and struck The Fiend with a superkick that didn't seem to do a thing. The Fiend tried to stay right on him, but Pentagon sped things up with some slingblades, tilt-a-whirl headscissors, a hurricanrana, a missile dropkick and a springboard tornado DDT.
When none of this worked to put The Fiend away, he went back to the top rope to attempt a Mexican destroyer. He jumped off the turnbuckle, right into a mandible claw. This could have put the match away, but Pentagon wasted little time kicking The Fiend in the crotch and planting him with a DDT. Pentagon went back up to the top rope and tried a diving double foot stomp, but The Fiend moved out of the way. Pentagon landed and rolled through with a sommersault. He tried for a slingblade, but The Fiend did a Matrix evasion and then stayed in an inverted bridge. This gave Pentagon a momentary pause, it didn't freak him out as it would most luchadores. Instead he gave The Fiend a football strike to the chest, then picked him up for a package piledriver, but was giving a back body drop as a counter, and then immediately a senton, a throat trust and then a running cross chop. As he picked up Pentagon, he was pulled into a small package for a 2-count. Pentagon attempted another sling blade but The Fiend countered with a ura-nage and then quickly followed up with Sister Abigail. He made the pin and won the match.
After winning the match, The Fiend applied the mandible claw to Pentagon DARK until his body convulsed and the lights went out. Seconds later, when they came back on, neither luchador was anywhere to be seen.
WINNER : The Fiend
***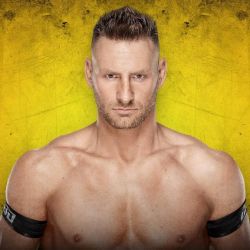 VS.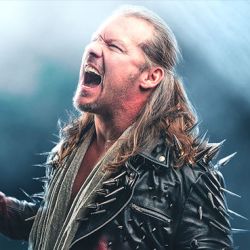 ANTONIO CUETO LUCHADORES CUP TOURNAMENT QUARTERFINAL MATCH
Dominic Dijakovic vs. Chris Jericho
Dijakovic made his ring entrance first. When he stopped at the top of the Temple stairs, he removed the hood he was wearing and he began to say, "Feast Your –" but was then hit from the side with a running big boot by Mike Awesome! Awesome rained down blows on him, with Famous B and the Beautiful Brenda cheering him on. Awesome picked up Dijakovic and drove his head through a stain glass window. He continued to pummel away at him, but Dijakovic started to fight back. They stumbled down into the section of wooden bleachers where Dijakovic set up for a powerbomb. Awesome countered with a back body drop. Then he picked up Dijakovic, lifted him over his shoulder and launched him like a javelin with a release Awesome Bomb that sent Dijakovic crashing through the hardwood bleachers!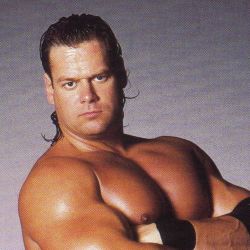 Awesome, Famous B and Beautiful Brenda celebrated. Meanwhile, "Judas" by Fozzy played and the Gift of the Gods, Chris Jericho made his entrance flanked by Sammy Guevara and Jake Hager, who he told to go take the night off. Jericho was going to show the world that he was the best in the world at what he does by going it alone. Although, it should be pointed out that he was saying this because Dijakovic was in no shape to compete. For the second time tonight, EMTs entered the Temple to tend to the fallen. Antonio Cueto came out and said that Jericho wasn't advancing to the semi-finals without earning the spot and the Believers deserved to have a main event. Therefore, he offered the spot vacated by Dijakovic to anyone in the Temple who wanted it.
Everyone fell into shock. The Believers, Matt Striker, Vampiro, Antonio Cueto, but most of all Chris Jericho. The current IWGP Heavyweight and IWGP Intercontinental Champion, Tetsuya Naito, emerged from the shadows with both his belts adorning each of his shoulders and said that he was here to begin his journey to winning the Mash-Up Wrestling Men's World Heavyweight Championship!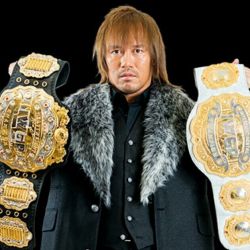 VS.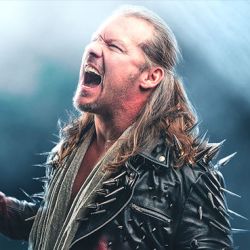 ANTONIO CUETO LUCHADORES CUP TOURNAMENT QUARTERFINAL MATCH
Tetsuya Naito vs. Chris Jericho
The match began with Jericho charging right at Naito and getting taken down with an arm drag and then receiving a dropkick that took him out of the ring. Naito went for a slingshot plancha, but Jericho moved and Naito hit the floor. Jericho started to stomp away at him. He slammed Naito's face off the ring apron, a wooden chair, and the turnbuckle post. He tried to whip Naito into the retaining wall of the high-rise bleachers, but Naito reversed it. After Jericho hit the wall, Naito gave him a dragon suplex.
The brawl continued around ringside for quite some time, both luchadores getting plenty of good shots in. A kendo stick and a steel chair were used as weapons. Both champions battered and bruised each other. When the action finally went back into the ring, it was Naito who struck Jericho with a slingshot corner dropkick and then he gave him Gloria! 1…2… kick out! Naito whipped Jericho into the corner then charged in and got a boot to the face and then a single-handed bulldog takedown. Jericho then landed a Lionsault and made the pin. 1…2… kick out!
Jericho brought Naito to his feet. They traded punches and chops. Naito got the best of it and tried to go for Destino, but Jericho countered into a powerslam and made the pin for a 2-count. Jericho picked up Naito and threw him out of the ring. He went back outside and they brawled some more. The brawl culminated with Jericho clearing off the play-by-play table and giving Naito a DDT on it. Naito landed right on his head and flipped over and off the table. Jericho felt confident that he had the match won so he went over to Melissa Santos' position and rang the bell over and over. When he was satisfied with himself, he picked up Naito and sent him into the ring. He climbed the turnbuckle and executed a diving double-axehandle smash. He went up the turnbuckle and did again and then waited for Naito to get up.
When Naito got up, Jericho went for the Judas Effect. Naito ducked it, kicked him in the abdomen and then executed a tornado DDT. He covered him for a 2-count. Naito went to the top rope and went for the Stardust Press but he landed on Jericho's knees. Jericho got up and gave Naito the Codebreaker. He pinned him. 1…2… kick out! Jericho was unhappy with the referee's count and argued it. When he picked up Naito, he went for another Codebreaker. Naito was ready for it and flipped over into an inverted bridge pin for two. Jericho lifted out of it and turned him over into a backslide for two. Jericho went for a clothesline but Naito ducked it and then executed Evolucion. 1…2… kick out!
Naito waited for Jericho to get up and attempted Destino, but Jericho managed to escape, get Naito on his back and then flip him over into the Walls of Jericho. He was in the hold for a good 20-seconds before he got to the ropes. Naito went under the ropes to get up on the ring apron, so Jericho knocked him off with a corner springboard dropkick. He went outside to get Naito, but Naito gave him a Codebreaker! Naito rolled Jericho into the ring, went to the top rope and executed the Stardust Press. He pinned him. 1…2… shoulder up! As Naito was picking Jericho up, he had his eyes gauged. Jericho got a bit of distance and went for the Judas Effect, but Naito had enough vision to see it coming, ducked and then executed Destino! 1…2…3!
WINNER : Tetsuya Naito
***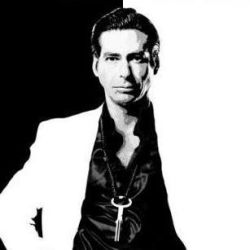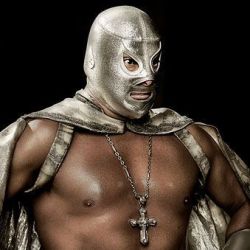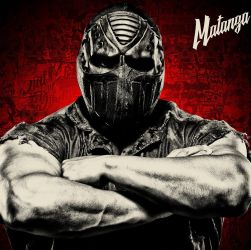 In an old and largely abandoned desert town sits a weathered 2-storey house where Dario Cueto, El Santo, and Matanza Cueto have been staying for weeks. The house has no electricity, and since night has fallen, the house is completely dark except for the flickers of candlelight inside. For the outside, we can see the flames in the windows being extinguished. In the kitchen, Dario sits with his brother. Dario breaks bread and offers him some. He tells him a story about a time from their childhood when their Papa seemed to be doing something nice for them by getting them a fabulous new toy, only to say that it could only be played with by one of them, but to determine who would get to play with it, they would have to fight until one of them cried. He remembers Matanza refusing to fight and allowing Dario to have the toy. This displeased Papa, who then took Matanza outside and lashed his face repeatedly. Dario watched from the window and cried. It filled Dario with hate. He wanted to kill Papa, but he was too afraid to do it. He also knew that he should defend his younger brother, but he was too afraid to be lashed. He never forgave himself for that. But with El Santo's help, he has learned to forgive himself for his past weaknesses, and has gained the strength to overcome these demons. Now, he will make it up to Matanza.
The floorboards creek, signalling the entrance of El Santo. He has come to tell the Cuetos that the time has come to leave this place. They must return to the Temple to fight the clouds of darkness that hang over it with the light of a thousand suns. Over the next several seconds, there is a montage of preparations for leaving culminating with them exiting the house and descending from its front porch to the car below. El Santo takes the driver's seat, Dario gets in the passenger seat, and Matanza takes the back. El Santo fires up the vehicle and puts it in reverse. Before he backs out, he asks Dario if he has the Gauntlet. He moves a cloth draped over his lap to reveal it. Pleased, El Santo reversed and then shifts into forward and drives off.
Moments later, in the darkness, a vintage pickup truck with a bucking bronco hood ornament comes to life and pulls out of a small clearing between two houses that have seen better days. Sitting in the driver's seat is King Cuerno.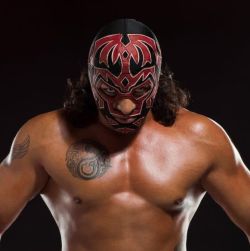 ***