Post by fifthhorseman on Jul 28, 2020 19:51:58 GMT -5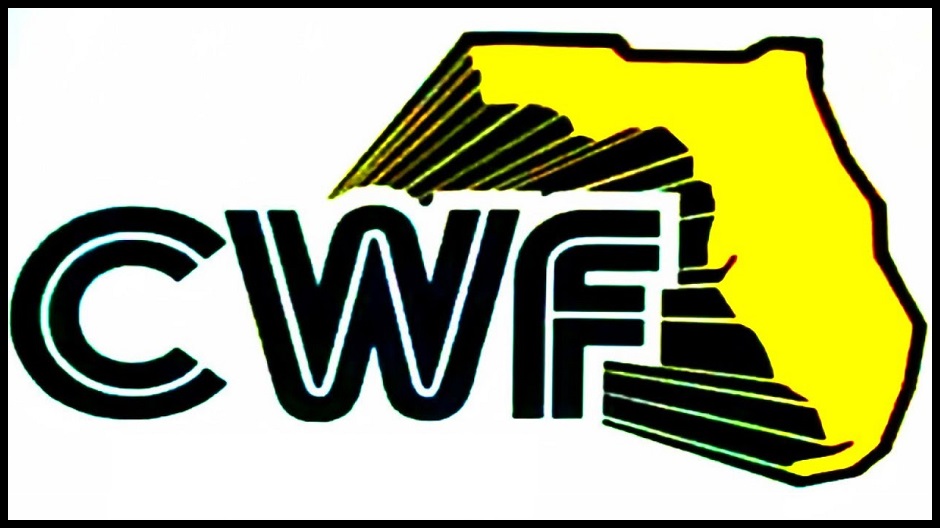 CHAMPIONSHIP WRESTLING FROM FLORIDA
EPISODE 21

A 60-second video montage showcasing some of the greatest stars that competed in the classic CWF, as well as FCW and NXT, opens the telecast, ending with a still shot of Rick Rude hitting Nick Nemeth with the Rude Awakening.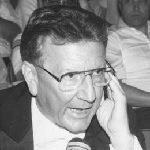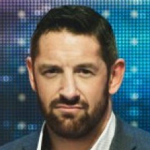 Lance Russell: "Hello wrestling fans! We're getting closer and closer to Bash at the Beach, just about four weeks away, and the clock is ticking for several wrestlers on the CWF roster if they want to be a part of it. I'm Lance Russell, alongside Stu Bennett, and we have a pair of championship matches for you tonight... but before we get to either of those, we're gonna start with a veritable clash of the titans – let's get to the ring!"
"SUPERSTAR" BILLY GRAHAM vs. SEAN O'HAIRE (w/Hade Vansen):

The former WWWF World champ never even made it to the ring; as he posed on the stage, he was attacked from behind by Lex Luger. The "Superstar" battled back, though, and the two men fought down the ramp. O'Haire was no fool, and because the opening bell hadn't rung yet, he went outside and joined the attack while Vansen blocked the referee. Fortunately, this only lasted about 15 seconds, because
another
man ran down the ramp to even things up, and Razor Ramon went right at O'Haire.
And then it got interesting. CWF President Bobby Heenan walked through the curtain, microphone in hand, and said, "Look, if you all want to fight – then fight! I'm making this a tag-team match, so as soon as you four break it up for just a minute, we'll start things over from the top. Got it?
"SUPERSTAR" BILLY GRAHAM and RAZOR RAMON vs. LEX LUGER and SEAN O'HAIRE (w/Hade Vansen and Percy Pringle III):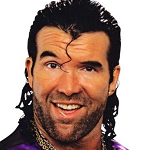 vs.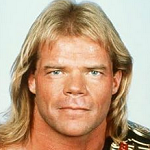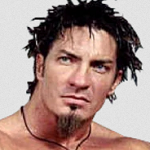 For the time it lasted, this was a hard-hitting slugfest, with four true Type A-personalities eager to punch each other's lights out. There wasn't a lot of teamwork, but with a pair of feuds brewing among the combatants, they didn't really care. Just a few minutes in, Luger and Graham were fighting on the floor again, and they battled back up the ramp and into the backstage area. Taking advantage of the distraction yet again, O'Haire posted Ramon and rolled him up with a handful of trunks, stealing the win. The Devil's Advocates slithered away, while the "Bad Guy" just smiled, angry at himself more than anything, and said, "This isn't over,
chico
. Not by a long shot."
COMMERCIAL

A cameraman was surrounded backstage by the House of Humperdink, and Lex Luger was furious. He was sick and tired of Billy Graham getting in his business, and he issued a challenge to the "Superstar" for Bash at the Beach – just the two of them.
LEO KRUGER (w/Hade Vansen) vs. DREW McINTYRE:
vs.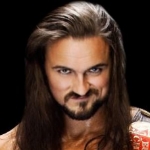 This referee decided that he didn't want to put up with any more mischief from this faction, so he sent Vansen to the back as the big Scotsman sauntered down the ramp. McIntyre waved him away, to the crowd's delight, but he quickly put his game face on to get ready for the South African mercenary. Kruger pounced as soon as the bell rang, but McIntyre avoided the charge, and with perfect timing, bounced off the ropes and hit his opponent with a
Claymore kick
. It was one of the fastest victories ever recorded in CWF, and he shrugged as his hand was raised.
Russell
: "Looks like your friend from the United Kingdom wanted to make a statement, and he sure did – that took less than 15 seconds!"
Bennett
: "I wouldn't call him a friend – as a broadcast journalist, I have to remain impartial – but I have to admit, that
was
impressive."
A video package from last week's lumberjack match was shown, and despite using various angles, and slowing the action down for various sequences, it was still a mystery as to how Ryback acquired the brass knuckles that he used to knock Rusev out.
ERIC BUGENHAGEN (w/Heath Slater) vs. TIMOTHY THATCHER:
vs.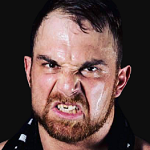 Thatcher was vicious from the get-go, using a vicious ground-and-pound game to start things off. However, the air guitarist battled out of each hold; he was no stranger to wrestling from underneath, given his outstanding amateur wrestling credentials. Bugenhagen overpowered Thatcher in spots, but the wily shooter from Sacramento regained the advantage with a mixture of throws and (mostly) legal strikes, finally finishing things off with a
Fujiwara armbar
.
He stomped up the ramp and stopped at the broadcast table. Taking a microphone from Russell, Thatcher said, "No one in this company – no one in this sport – can do what I do in that ring! I am different than everybody you've even seen. I can do things that no one else can do – and as you just saw, I thoroughly enjoy doing them. Bobby Heenan, I'm only so patient – get me some better competition. I'm a pure wrestler, but I don't always have pure intentions."
COMMERCIAL

JERRY LAWLER vs. TYLER REKS: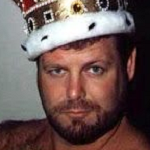 vs.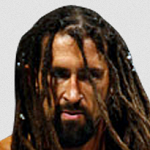 The crowd wasn't as hot as one might expect; Reks, of course, was coming in cold. Lawler was a different story altogether; everyone knew who he was, as he had fought for years just a few hours away in Memphis, but the Florida crowd wasn't sure what to expect. He was as popular in some circles as he was despised in others.
They should have expected classic hometown Lawler. He wrestled as the face, and despite being outweighed by his younger foe, "the King" played his greatest hits: he used his fists, lowered the strap, and hit Reks with a devastating piledriver. It only took about six minutes, and Lawler asked for the microphone.
"It feels great to be back in a ring and not stuck behind a desk! This is where I belong, and mark my words, it won't be very long before I'm fighting for championships. But first things first – Freebirds! David Von Erich! Let me tell you something... you boys don't scare me, and I've never been scared of a Von Erich in my life! Back when I won the AWA World championship, I beat your brother Kerry – but at least he fought me man-to-man for it. I respect him for that. David, you call yourself the 'Yellow Rose of Texas', but all I see is a big coward who has a big yellow streak down his back. So if you got the guts, stop jumping people from behind and come take me on, face to face... say, why don't we do it at
Bash at the Beach
?"
The audience cheered its approval, and Lawler left like a conquering hero.
COMMERCIAL

Backstage, a camera crew caught Heenan talking to Thatcher. The owner said, "I heard what you said, and I gotta admit, you piqued my interest. What you do, the way you do it... it's very different than what most people do here. I'm not saying it's my cup of tea, but I like a good snug fight now and then, and there's an audience for it, especially now. I'll get back to you next week."
Thatcher waked away with an evil grin on his face, and "The Brain" kept walking, joining Russell and Bennett on commentary. He was a bit early, as it was "only" the semi-main event, but if it meant he could watch his nemesis lose with his own two eyes, it would be worth it.
CWF SOUTHERN HEAVYWEIGHT CHAMPIONSHIP MATCHNIKO BOGOJEVIC (w/Nick Nemeth, Mike Rotunda, and Dan Spivey) vs. BRIAN PILLMAN (c):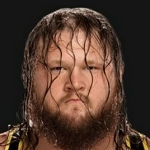 vs.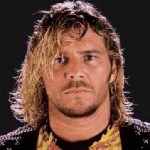 All four members of the GCVC came out, as usual, but the referee wasn't going to let them all stay – and he told them that if they had a problem with it, they could talk to Bobby Heenan themselves. He'd let one man stay to second Bogojevic from the corner, but not the three of them. They argued about it, but Heenan pointed to his watch as if to tell them to hurry up, and after a lengthy discussion, Rotunda and Spivey slowly walked away.
"Flyin' Brian" came out next, and he brought back-up, much to the chagrin of Heenan and the men in the ring. Dory Funk, Jr. was with him, because Pillman promised him a shot at the Southern strap. Once the bell rang, it was a David vs. Goliath battle – Bogojevic outweighed the champion by about 100 pounds, and it took Pillman a few minutes just to find his groove. The highlight of the match occurred when Pillman hit Bogojevic with a high-crossbody from the top turnbuckle to the floor, sending both men through the timekeeper's table. They were both hurt by the double impact, and by the time they staggered to their feet and rolled in the ring, it was too late. The referee had no choice but to count both men out at the 13-minute mark.
Nemeth was incensed, and he got in Pillman's face... unless Funk stepped in between them. The tough Texan literally dared either member of the Club to throw a punch, but cooler heads prevailed, and the collegiate athletes simply chose to give Pillman a less than gentle "congratulatory" backslap on the way out.
As the champion and Funk slowly marched up the ramp, Heenan acknowledged Pillman and said, "Way to go, champ! That was a great win tonight, and I guess I forgot to mention it before your match, but that belt
will
be defended at
Bash at the Beach
. Yessir, on the main card, too, against some great competition... and I say 'some', because it will be defended in a three-man gauntlet match. If you're still the Southern champion next month, then you'll gonna start the match against a man you know very well – Barry Windham. Whoever wins moves on to the next man, and then after that, the next and final man... and if you're lucky enough to get past Windham – and I doubt you are – then, and
only
then, will you find out who your next opponent is! Good luck, pal, you'll need it!"
COMMERCIAL

A VTR played highlighting the accomplishments of the MUW World champion, AJ Styles, and the various wins he attained since capturing the title at GWA's Victory Road back in October.

A familiar blare erupted from the speakers, and CWF Florida Heavyweight champion Rick Rude came out with his manager and his muscle, the Destruction Crew. He shook Heenan's hand and asked him for the microphone. After the usual barrage of insults, Rude said, "First of all, Bobby, I'd like to thank you for lining up the toughest challengers that you can find here in Tampa. Nick Nemeth, you were a tough opponent – but in the end, you went down to the
Rude Awakening
, one two three, just like everyone else that steps in my ring."
"And Bobby, I want to thank you for something else. Thank you for
finally
getting me the match I've wanted since I got here... and that's a match against AJ Styles for the MUW World championship. He's been ducking me for months now, and facts are facts – he's
not
in my league, and he's
not
man enough to carry that title. So assuming he even
makes
it to
Bash at the Beach
as the MUW champion, rest assured he won't be leaving the Bash as the champion, and you can take that to the bank."
Rude smirked like only he could, and continued. "And one more thing. We all just wanted to come out and give you the kudos you deserve for putting 'Mean' Mike Enos and Wayne 'the Train' Bloom in a title match for the CWF Florida Tag-Team titles. Whether it's those puny, weak pukes Kerry Von Erich and Billy Jack Haynes, or the so-called Prime Time Players – or any other couple of losers – it doesn't matter. The Destruction Crew is hungry, they're ruthless, and they're the uncrowned champions!"
"Now hit my music!" With that, the Pringle Family left, and it was time for the last match of the night.
CWF FLORIDA TAG-TEAM CHAMPIONSHIP MATCHBILLY JACK HAYNES and KERRY VON ERICH vs. the PRIME TIME PLAYERS: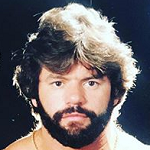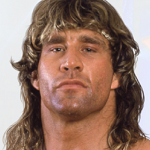 vs.
Earlier in the week, when the match was signed, it was set to be a non-title match; after all, Young and O'Neil only had a handful of CWF matches under their belts. However, Haynes and Von Erich wanted to be fighting champions, so they insisted that their titles would be on the line.
The teams shook hands before the bell, and then they went to work. It was, for the most part, a clean wrestling match. However, they were also big, strong men, and they hit each other with jarring slams, suplexes, and strikes. Tempers flared a couple of times, but each time cooler heads eventually prevailed. The PTP isolated the Oregonian and took charge for a while, but he finally made the hot tag to the "Modern Day Warrior", and he cleared house. A series of clotheslines set up his discus punch, and Von Erich fell on Young for the pin.
Post-match, the teams shook hands again, and they all saluted the crowd – which was the perfect time for Enos and Bloom to run down and attack them. They threw the Players over the top rope, and then traded punches with the tag-team champions. The scene was chaotic, and officials slid into the ring to try to separate the two powerful teams as the credits rolled.