Post by Slade on Jul 20, 2020 15:49:16 GMT -5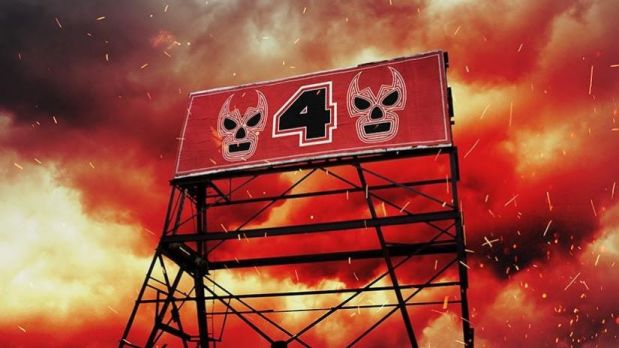 Season 4, Episode 19
From the Temple in Boyle Heights, Los Angeles, California
Commentary Team:
Matt Striker and Vampiro
Ring Announcer:
Melissa Santos
***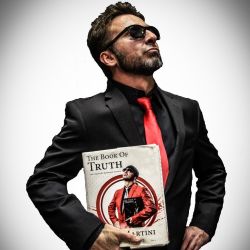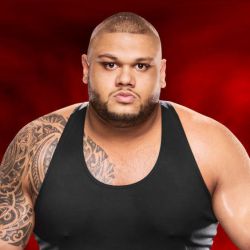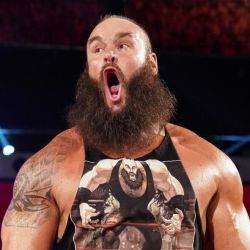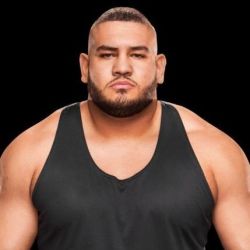 Braun Strowman, Akam and Rezar walk into a non-descript store front in a strip mall. The location has its windows blacked out and the store front sign is blank. Inside, the place looks like a church. There are row of wooden pews, candles burning everywhere, and a large pulpit at the back of the room. A large painting of Truth Martini serves as the backdrop to this pulpit. The three large men takes seats and then Truth Martini walks up to the podium. He starts by congratulating Brother Braun, who is one step closer to the ultimate prize in all of lucha – the Mash-Up Wrestling Men's World Championship. Then, he says that reminds him of their purpose. They have come to the Temple on a mission to rid the planet of the Aztec Tribes. They must be cleansed of their ancient belief systems and taught to believe in the one undeniable truth of humankind – the message contained in the Book of Truth. Right now, Truth Martini recognizes that the Rabbit and Reptile Tribes are at war. Let them destroy each other. When they are both severely weakened, it'll make their jobs easier. Instead, they shall start with another target that has preferential treatment – an all-mighty powerful tribe with its own, exclusive championships. Tonight, it is time to declare war.
***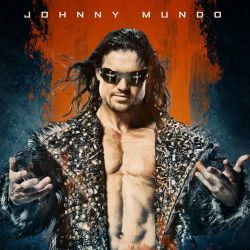 VS.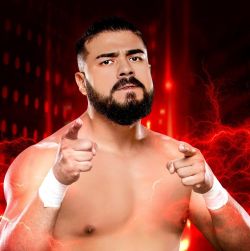 SECOND ROUND ANTONIO CUETO LUCHADORES CUP TOURNAMENT MATCH
Johnny Mundo vs. Andrade Cien Almas
This was a strong contender for the match of the night. These two luchadores had a match that was a showcase for what great athleticism can do for you inside a lucha ring. They combined quick attacks and aerial assaults with a solid ground game. Almas went deep into his repertoire to pull out some suplexes that he doesn't normally use. Mundo employed a few rarely seen submission holds, including a STF and an inverted Indian deathlock, to try to wear Almas down. Both luchadores hit each other with corkscrew planchas. Big moves were needed to try to put their opponent away with Mundo executing a gutwrench suplex off the top turnbuckle and Almas executing a frankensteiner to Mundo as he was standing upright on the top turnbuckle. Yet, neither move worked to put each luchador away.
Vega decided to help Almas by placing a chair in front of Mundo's face as he was down in the corner. Almas ran into and drove the chair into his face with his double-knee smash. That might have won the match had he pinned Mundo, however, after dragging him out of the corner, he went out to separate Vega and Taya, who came out and got into a verbal confrontation with Vega, and subsequently attacked her. Almas pulled her away and got slapped in the face and then a superkick for his troubles. Vega pulled Taya by the hair and then sent her shoulder first into the turnbuckle post. As she continued her attack, Mundo came out to get in the way. Almas went to the top turnbuckle and came down on him with a moonsault plancha. Then, he took Mundo into the ring and went for the cover, but Mundo kicked out. He picked up Mundo and tried to give him La Sombra, but Mundo escaped and hit Almas with a superkick. Then, he executed Moonlight Drive and Starship Pain in quick succession. 1-2-3! Mundo advances.
WINNER : Johnny Mundo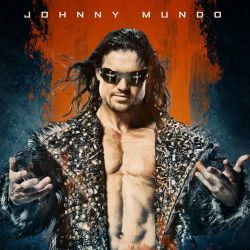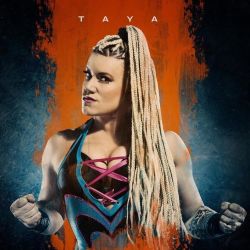 After the match, Johnny Mundo grabbed the house mic and thanked Taya for foiling that evil duo of turdmunchers from stealing the win. Mundo has felt reinvigorated since Aztec Warfare. It seems the Guru of Greatness, the Shaman of Sexy, the Mayor of Slamtown has regained his mojo and he owes it all to Taya. He lost his best friend to a sacrifice to the gods and almost lost Taya. He said he realized in that moment, when he almost lost her, that his world would be lost without her. He can't lose her so – pulling a ring box out of his pants and getting down on one knees, he popped the question: "Taya, will you marry me?" Taya clasped her hands in front of her mouth for a moment before emphatically saying, "Yes!" Then, they made out gratuitously while all the Believers cheered.
***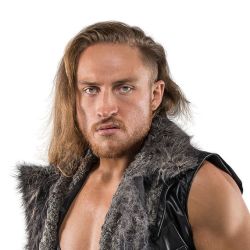 VS.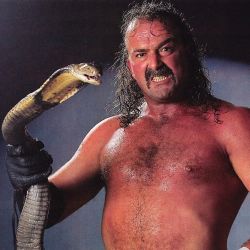 SECOND ROUND ANTONIO CUETO LUCHADORES CUP TOURNAMENT MATCH
Pete Dunne vs. Jake "The Snake" Roberts
The Bruiserweight showed no fear. In fact, he was utterly indifferent to the presence of Kobra Moon and a chained Drago being at ringside. That might not have been such a good thing. He weathered The Snake's offensive attack pretty well. Roberts worked over his head and neck with headlocks, chinlocks, and neck vices, and he methodically worked in some more impactful maneuvers, like a backbreaker, a gutbuster, a shoulderbreaker, and a piledriver that nearly won the match. Dunne came back at him with a variety of kicks, double foot stomps, double knee drops, and by biting Roberts' fingers. A slingshot apron DDT spelled doom for the leader of the Reptile Tribe, but Kobra Moon whacked Dunne across the back with a steel chain after Dunne returned Roberts to the ring. Roberts came back out and punished Dunne, slamming his face off the apron, hammering his head into the turnbuckle post and driving it into the floor with a piledriver. It wasn't long after that Roberts executed the DDT to get the win and move into the quarterfinals.
WINNER : Jake Roberts
***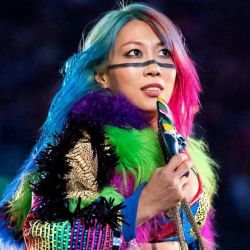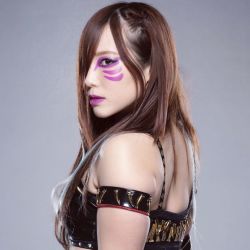 VS.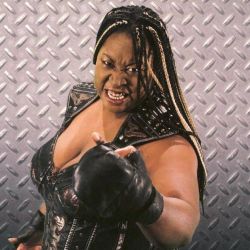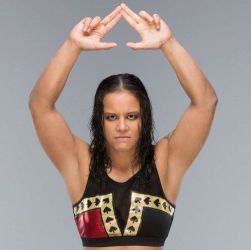 Asuka & Kairi Sane vs. Awesome Kong & Shayna Baszler
This match was booked on the spot. It came about after Awesome Kong came to the ring and called out Kairi Sane. She said that Sane was unworthy of the Luchadoras Cup and didn't deserve the title shot for the Mash-Up Wrestling Women's World Championship. She said that she would squash Sane like a bug in a one-on-one match. Shayna Baszler came out and said that Kong was no more worthy than Sane, which is to say not at all. Baszler said that she herself should get the opportunity to face Asuka. She said she had unfinished business with her. Kong and Sane both told her that she had her chance at Aztec Warfare and blew it. Pushing and shoving began and it looked like a brawl would ensue, but then Asuka made a surprise appearance. She said that her friend Kairi Sane won the title shot fair and square, and that neither Kong nor Baszler is ready for Asuka. Antonio Cueto came out of his office and decided to make the tag team match.
Asuka and Kairi Sane showed great chemistry as teammates. They made frequent tags and worked a number of double team maneuvers on both their opponents. Eventually, Baszler was able to isolate Sane and stomp on his elbow and wrist when it was twisted like a pretzel on the mat. She focused her attack on that one body part and did a lot of damage. Kong threw her around with easy. After squashing her into the turnbuckles with a body avalanche splash and executing a chokeslam, she went to finish her off for good by going for an Awesome Splash. Unfortunately, Sane rolled out of the way. Kong tagged out, but Sane made a hot tag anyhow, and Asuka went to town with arm drags, drop kicks and hip attacks on Baszler. Kong attacked Asuka from behind. She went for a whip, but Asuka reversed it and Kong collided with Baszler, their heads knocking into each other. Once Kong was knocked through the ropes and out to the floor with a running hip attack, Asuka executed a swinging beckbreaker on Baszler and tagged in Sane, who executed an Insane Elbow and made the cover. 1…2…3!
WINNER : Asuka & Kairi Sane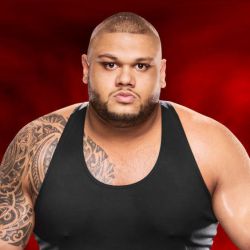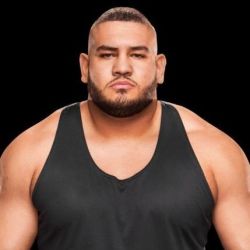 Asuka and Kairi celebrated their win together. As they left, Kong and Baszler argued with each other over who was at fault for their collision at the end of the match. Then started to reign blows at each other, but then both of them were attacked by the Authors of Pain. It was a vicious attack that saw Akam and Rezar execute the Last Chapter on both luchadoras. After that, they powerbombed them both through tables. Truth Martini was there, giving them orders. He took the house mic from Melissa Santos and said that the Army of Truth has just declared war on the Amazonas.
***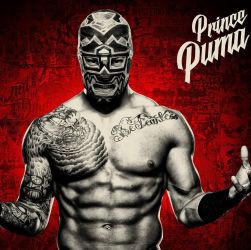 VS.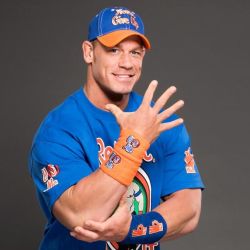 LUCHA UNDERGROUND CHAMPIONSHIP MATCH
Prince Puma vs. John Cena
It took a few minutes to get this match started as Roman Reigns and Hulk Hogan joined John Cena at ringside. When Prince Puma came up, he was accompanied by Eddie Guerrero. A melee broke out right off the bat. The referee demanded that Guerrero, Reigns and Hogan leave ringside. Guerrero said he would leave if Reigns and Hogan did, but they refused, so Guerrero hit Hogan with a chair, which caused Reigns to chase him out of the ring. Guerrero kept him on the chase until Hogan came after him and he lead them away from ringside, taunting them all the way.
With only Puma and Cena left, the bell rang. Cena went for a quick attack but he received some quick arm drags followed by a wristlock transitioned into a headlock takedown. Puma was working the ground game early. Cena adapted quickly and they started trading holds for the first couple of minutes of the match. It was a real technical affair until Cena decided to break a side headlock by backing into the ropes and sending Puma running. Cena went for a back body drop, but Puma countered with a sunset flip. Cena kicked out at one. Back on their feet, Cena tried for a clothesline, but Puma ducked it, did a handstand and then took him down with some headscissors. Cena slid out of the ring and Puma went for an over-the-top-rope corkscrew moonsault. Puma landed on his feet after Cena moved out of the way, but mere seconds later, Cena leveled him with a stiff clothesline. He started to brawl with him outside the ring.
The brawl saw Puma and Cena fight into the stands and up onto the mezzanine. Cena gave Puma a vertical suplex on the hardwood bleachers. As they made their way further up, Puma gave Cena a northern lights suplex. When they got up onto the mezzanine, Cena whipped Puma into a section of chainlink fencing and then tried to give him an Attitude Adjustment. However, Puma over-rotated to land on his feet and then gave Cena a superkick and a falcon arrow. They continued to exchange blows until they were half-way down the stairs, where Cena hit Puma with a stiff enough right hand to send him falling down to the floor below.
When Cena tossed Puma into the ring. When he climbed in, he went right at Puma, who did a matrix evasion to duck the clothesline, then gave Cena a superkick. He continued for a few moments with the advantage but lost it when he went for a headscissors takedown and Cena countered it into a spin-out powerbomb. He followed that up with a Five Knuckle Shuffle and then lifted Puma into a fireman's carry. Puma gave him several knees to the side of the head to break free and then lifted Cena onto his shoulders and executed a Benadryller. He went for the pin. 1…2.. kick out!
Puma and Cena continued a see-saw battle in which they both had to dig deep into the repertoires and try a few new things to try to get the win. For Puma, this meant executing a spinning package piledriver, a Gory bomb, a diving double-foot stomp immediately followed by a standing moonsault, and a German suplex rolled into a dragon suplex rolled into a brainbuster. None of these moves could put Cena away. For Cena, this meant executing a hurricanrana, a diving cross-body, a backwards falling double-underhook powerbomb off the top rope, and a stonecold stunner. None of these moves could put Puma away.
The match continued on with a series of pinfalls and reversals for about a dozen 2-counts until finally Cena executed the Attitude Adjustment and covered Puma. 1…2… shoulder up! Cena couldn't believe it. He decided to put Puma on the top turnbuckle, climb up and lift him onto his shoulders. He was going to go for the Attitude Adjustment from the second turnbuckle, but Puma put up a struggle, slipped free and took Cena down to the mat with a powerbomb. He quickly popped up to the top turnbuckle and gave him a shooting star press, then pulled him closer to the corner and climbed onto the top turnbuckle. Puma executed the 630-degree senton and made the pin on Cena. 1…2…3!
WINNER : Prince Puma
***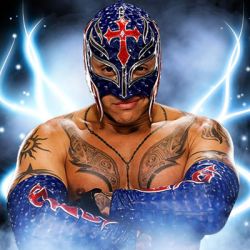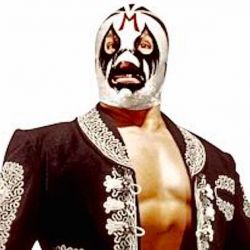 We're in the same lucha libre training center that Rey Mysterio first entered two weeks ago. However, he is no longer hobbling around on crutches. His cast has been removed and he is training. The young tecnicos are gaining a wealth of knowledge from him. Everything stops dead at the rare sight of Mil Mascaras on the training center floor. He approaches the ring where Mysterio is training and tells him that it is time to go upstairs because the final member of their trio has arrived. They go into the elevator to go up to Mil Mascaras office. As they are going up, Rey asks if he can really be trusted. Mascaras tells him that this luchador is his own flesh and blood. He is his brother, so he knows without a shadow of a doubt that he cannot be trusted. And yet, there is no one better for the job. If he is a man of his word, the sports entertainers, there is nothing the sports entertainers will be no match for them. When the elevator reaches his office, they walk in and Mil Mascaras introduces Rey to his brother, Dos Caras.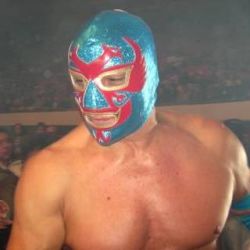 ***