Post by Slade on Apr 28, 2020 15:49:33 GMT -5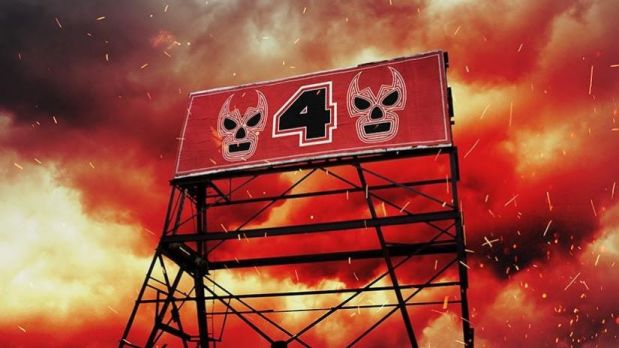 Season 4, Episode 10
From the Temple in Boyle Heights, Los Angeles, California
Commentary Team:
Matt Striker and Vampiro
Ring Announcer:
Melissa Santos
***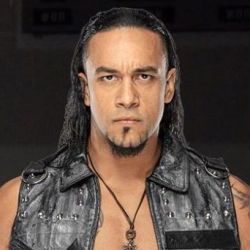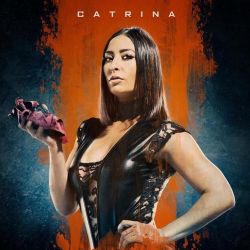 Somewhere in the Hollywood Hills, Damien Priest rides a motorbike and comes to a spot on a quiet bend in the round, under a single streetlight. He gets off the motorbike and takes a quick look around. He sees no one. He waits a moment and then mounts his motorbike. Then, the light flickers out and back on. Catrina is there. She says she's disappointed that he's leaving so soon. He tells her that he thought she wasn't going to come so he figured there was no point in sticking around and waiting. She asks him if he thinks he had better things to do. He tells her that waiting for someone who doesn't show is time wasted. She asks him what difference it makes if he lives forever. He ponders the question before asking if it means that she'll help him. She says she's not so sure she wants to help someone who isn't willing to wait for her. He apologizes and says it won't happen again. He says he'll do anything she asks of him if she makes it happen. She warns him there's no turning back. He says he has no second thoughts, this is exactly what he wants. She grabs his head, licks him from his collarbone to the top of his forehead, turns his head to the side, blows in his ear and then bites his lip. The scene looks erotic, but there's nothing sexual about her intentions. Catrina knows what she's doing. This is only the beginning. She climbs onto the back of the motorbike and tells him its time to go get the Gift of the Gods. It is his destiny.
***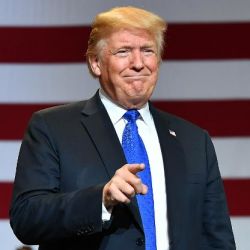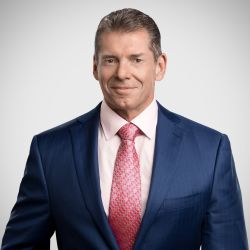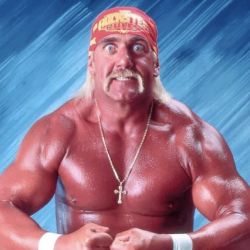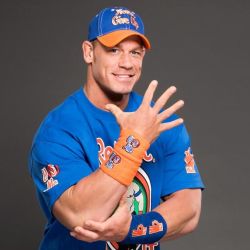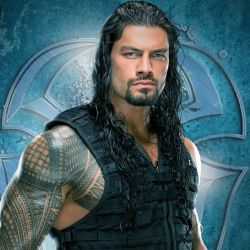 Inside the Oval Office, President Trump greets Agent VKM and meets his all-star squad of secret agents working on Operation #MEGA, agents Hogan, Cena, and Reigns. The agents throw the Trios Championship title belts down onto his desk and the President looks them over, picking one up and examining it. The President is bigly impressed by the quality and amount of gold on these leather straps but thinks it's too bad that they are meant to celebrate lucha. He tells the agents that what they have done is a huge achievement. They have captured their first spoils in this war and tells them that there will be many more spoils and trophies for them to keep as they continue to do their President and their country proud. After they thank the President he tells them it is time for a celebratory toast and meal. The President calls for catering to bring bring in the celebratory spread, a pyramid of Big Macs, which he loves to serve to all his most honourable guests. Then, they pop the cork on a bottle of champaigne and clink their champaigne flutes in a toast to making sports entertainment great again.
***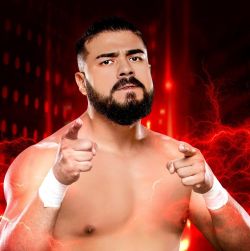 VS.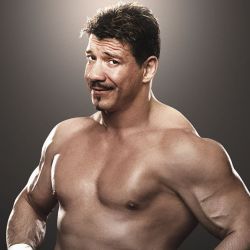 VS.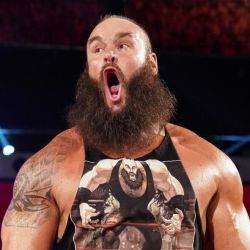 VS.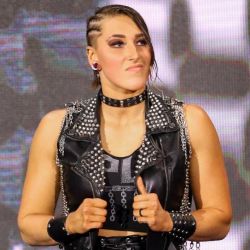 VS.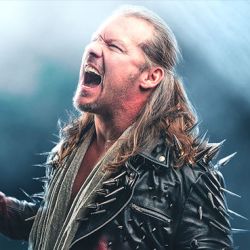 VS.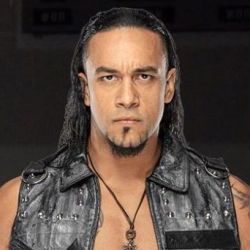 ALL NIGHT LONG MATCH FOR
THE GIFT OF THE GODS
Andrade Cien Almas vs. Eddie Guerrero vs. Braun Strowman vs. Rhea Ripley vs. Chris Jericho vs. Damien Priest
Six luchadores competed for the Gift of the Gods in a match that lasted the entire show. The goal was to be the luchador or luchadora to earn a combination of the most pinfalls and submissions to win the prize, which gives its bearer an automatic shot at the Lucha Underground Championship if he or she chooses to vacate it. With that in mind, there was a lot riding on this match for these six luchadores. It's important to note that, as a result of winning a battle royal last week, Chris Jericho began the match with a one fall advantage. Were no other falls to be registered in the sixty-minute contest, he would win the match.
Jericho also had the chance to block one holder of an Ancient Aztec Medallion from competing in this match, and he chose to eliminate Jake "The Snake" Roberts, a man for whom he justifiably holds a long and bitter grudge. One might think that was a bad decision because the biggest and most intimidating luchador the Temple has ever seen remained in the match. In addition to Truth Martini and Zelina Vega being at ringside, in support of Braun Strowman and Andrade Cien Almas, respectively, Catrina made her first appearance in the Temple this season, joining Damien Priest on his entrance to the ring. Matt Striker and Vampiro speculated about the nature of their relationship. Eddie Guerrero, Rhea Ripley, and Chris Jericho all entered the Temple by themselves. Each of them carried so much confidence with them that they didn't need anyone giving them directions.
Braun Strowman was the most powerful and probably the most dangerous luchador in the match and he showed himself to be a dominating force in the early going. His repertoire of high-impact power maneuvers effectively stymied his competition, preventing them from being able to get anything going. He gave his opponents thunderous clotheslines, hard big boots, flapjacks from a high elevation, fallaway and sidewalk slams, and powerbombs. He also made the ring shake with a dropkick that he delivered to Damien Priest, which knocked him out of the ring.
Strowman's advantage eventually bore results when around the 10-minute mark, he gave Andrade Cien Almas a running powerslam and covered him to get a 3-count. Moments later, he did the same thing to Chris Jericho. Within a minute of scoring his second fall, Strowman planted Rhea Ripley into the mat with a powerslam and covered her for another pinfall. He was already up 3 falls to 1 to a whole bunch of none. Truth Martini, who was standing at ringside, was absolutely delighted, as Strowman raised both his arms to the sky in triumph. He held the ring with all challengers laid to waste on the floor.
It was at this time that Dominic Dijakovic stood in the ring and waited for him to turn around. Truth Martini let out a warning. Strowman turned and Dijakovic dropped him with a cyclone big boot! Then, Dr. Wagner hit him with a missile dropkick and Mike Awesome made him fall with a diving clothesline. Infamous Inc. was looking to get revenge and to make themselves famous at the expense of the "Monster Among Men." Truth Martini's other foot soldiers in his Truth Army, alternatively known as the Authors of Pain, came to the ring to even the score. A huge brawl between the two trios ensued. They eventually brawled away from the ring, disappearing into the cavernous corners of the Temple. Truth Martini was livid! Famous B, followed closely behind him by the Beautiful Brenda, took the ring and served noticed that Infamous Inc. is on the rise and make a public calling that if you want to get famous, call Famous B at 423-GET-FAME! After that, he was knocked out of his shoes with a dropkick by Rhea Ripley, who tightened the tie around his neck while pulling him into a Riptide!
With about 45-minutes left in the contest, Braun Strowman had a huge lead, but he had also been taken out of the match. The question now was whether his 3-1-0-0-0-0 lead would hold up long enough to win. Now that there were just five luchadores, the odds of scoring a fall had improvement, but they still weren't great. A lot would have to go right to catch up to and surpass Strowman on the leader board.
Another ten minutes past without the tally on the scoreboard changing. Every luchador made at least one opportunity to get on the board, but none were successful. Sometimes the victim kicked out of a pinfall. At other times, another adversary broke it up. A reinvigorated Damien Priest, who appeared much more sure of himself with Catrina in his corner, was the next luchador to get on the board. Eddie Guerrero landed a frog splash on Chris Jericho, but he couldn't get the pinfall, as Priest rushed into the ring, picked up Guerrero and tosses him through the ropes into Almas and Ripley, knocked them both down. Then, he made the cover and got the fall. Priest didn't rest there. He immediately got up and flung himself over the top rope, landing on Guerrero, Ripley and Almas with a topé suicida. He picked up Guerrero, threw him into the ring, then climbed in, grabbed him and gave him the Reckoning and pinned him to get a second fall. Now, it was Strowman 3, Priest 2, Jericho 1, Ripley, Guerrero and Almas all with none.
A few minutes later, Jericho, Ripley and Almas were doing battle in the ring. After Almas gave Jericho a spinning heel kick, Ripley grabbed hit Almas with a clothesline. She tried to whip Almas into the corner but he reversed. He charged in and took a boot right in the much and then another explosive clothesline as Ripley charged out of the corner. She saw Jericho getting up and went to attack him, but Jericho got both arms up to block a clothesline attempt and then gave Ripley the Codebreaker. He covered her and got a 3-count out of it. As soon as he got up, Almas struck him with a feint front kick and a discus back elbow combo, which he quicky transitioned into La Sombra and pinned him to get a fall.
The moment he got up, he was caught off-guard by Guerrero, who pulled him into a school-boy roll-up and with a handful tights held him down long enough to get a 3-count. Almas was pissed. He got up and yelled at Guerrero, who was also hearing it from Zelina Vega. Almas charged at Guerrero, who ducked his attack and pulled him into another school-boy roll-up with another handful of tights that went unseen by the referee. Another 3-count later, Guerrero had scored his second pinfall. He got up and immediately slid out of the ring to avoid the oncoming merciless Rhea Ripley, who grabbed Almas and gave him a release German suplex half way across the ring, then grabbed him and gave him Riptide to get her first fall of the match.
There was now a little less than 30-minutes remaining and the entire complexion of the match had changed. Although it had been over fifteen minutes since Strowman was in the ring, he was still in the lead with 3 falls. However, there was now a 3-way tie for second place with Priest, Jericho and Guerrero all holding falls a piece. Ripley and Almas were both on the board with one fall each. As there had been seven falls counted in a little over five minutes, Strowman's lead didn't look secure. In spite of that flurry of success pinfalls, the next fifteen minutes or so passed without the score changing. Ripley pulled even with Priest, Jericho and Guerrero when she ducked Jericho's attempt at the Judas Effect and then dropped him with a big boot. She quickly grabbed a hold of Jericho's legs and put him in the Prism Trap. He held out about 5 seconds before tapping out. There was no sense in staying in the hold for very long to prevent her from getting another fall as no one else was in a position to break it up and would only do Jericho more harm than good.
A few minutes later, Almas had Ripley down in the corner and delivered a devastating double-knee smash to her face. He dragged her out of the corner, into position for a moonsault, but when he was climbing up the turnbuckles, Priest ran in, jumped up and buried a knee into the small of his back. Then, he gave him a running crucifix bomb and pinned him to get the 3-count and pull into a first place tie with Strowman. Just a few seconds later, Guerrero hit Priest with a missile dropkick that sent him under the ropes and out to the floor. As soon as Guerrero got up, Jericho caught him in the mush with the Judas Effect and made a quick cover to get his second fall of the match, but third fall overall. Now, Strowman, Priest and Jericho had 3 falls each, Guerrero and Ripley were both a fall behind the leaders, and Almas was still stuck at a single fall.
With less than 10-minutes remaining in the match, Guerrero and Almas had turned up the intensity in a sequence of rapid pinfall attempts, none of which were successful. Ripley entered the ring and hit Almas with a dropkick so hard that he went flying across the ring and rolled out to the floor. Moments later, she countered Guerrero's tilt-a-whirl headscissors attempt into a tilt-a-whirl backbreaker and immediately put him in the Prism Trap. Unfortunately, she couldn't keep it locked in long enough to get the submission, as Priest broke it up with a diving back elbow drop to Ripley's face. After a delivering a big boot to knock her down a second time, Priest caught her with the Reckoning as she was trying to get up. One 3-count later and Priest took the lead with his fourth fall of the match.
As Priest was getting up, Guerrero dove off the top rope and took him down with a hurricanrana. He ran to the ropes and returned to have Priest attempt to give him a flapjack. Guerrero turned his weight in mid-air and dropped Priest with a dropkick instead. He went to the ring apron and got him with a slingshot senton. Then, he executed the Three Amigos, climbed to the top turnbuckle and landed the frog splash! He hooked the leg and got the 3-count right before Jericho was able to attack. Guerrero joined Jericho and Strowman with three falls each, one behind Priest.
Approaching the last 5-minutes of the match, Almas kept his slim hopes alive by scoring another fall. It came after he hit Ripley with a springboard corkscrew plancha when he was brawling on the outside with Priest, who then waited to attack him. However, Zelina Vega climbed onto the ring apron and with a running head start dove off to take Priest down with a hurricanrana. Almas was spared by his manager, so he climbed onto the ring apron and performered a springboard sunset flip into the ring to pull Guerrero away from his powerbomb set up on Jericho. He got the 3-count, but then had to quickly exit the ring to help Vega, who had went taken down with a Lou Thesz press by Catrina. Almas pulled Catrina off Vega, but then he was dropped with a big boot from Priest, who was coming to Catrina's defense.
As Priest continued his assault on Almas, which included whipping him with authority into the rows of wooden seats at ringside, Ripley, Jericho and Guerrero were hitting each other with everything they had to try to score another fall, only to have one of them make the save, thus preventing any of them to registered another fall. With only 3-minutes remaining, Ripley was able to give Guerrero the Riptide. She saw Jericho charging at him and was able to get her hands up to block the Judas Effect and then gave him the Riptide. She pinned him. 1…2…Sammy Guevara broke it up with a diving elbow drop from the top rope! Guevara was able to goad Ripley into chasing him out of the ring. Meanwhile, Guerrero got up and pinned Jericho but he got a shoulder up, so he climbed the turnbuckle and went for a frog splash. Jericho put his knees up to block. Then, he got up and put Guerrero in the Walls of Jericho. Guerrero struggled to stay in it. He couldn't give up now. He couldn't allow Jericho to get the fall he needed to pull even with Priest. He started dragging himself towards the bottom ropes, but then Jericho shifted the weight and dug a knee into Guerrero's back. The Liontamer! After another 10-15 seconds, it was too much to bear and Guerrero tapped out!
With a minute left, Jericho was tied with Priest. As Jericho relinquished the hold on Guerrero, he was struck to the side of the jaw with discus elbow smash and then dropped with a roundhouse kick by Priest. He picked up Jericho and gave him the Reckoning, but before he could pin him, Santana and Ortiz showed up and attacked him. A quick beat down led to them giving Priest their tag team finisher, a powerbomb-blockbuster combo they call Street Sweeper. After that, Jericho executed a lionsault and hooked his leg. With less than 10 seconds remaining, and in spite of the referee's objections to what just occurred, he had to count the pinfall. 1…2…3! Jericho made it to five falls with five seconds to spare.
The timer ran out and Chris Jericho was declared the new holder of the Gift of the Gods. The final score, Chris Jericho 5, Damien Priest 4, Braun Strowman 3, Eddie Guerrero 3, Rhea Ripley 2, and Andrade Cien Almas 2. Jericho capped the night by taking a microphone and saying that he had finally overcome numerous obstacles to get here and he only had himself and his Inner Circle to thank. Sammy Guevara hugged his idol and handed him a bottle of champaigne, then Santana and Ortiz lifted him onto their shoulders. He popped the cork and sprayed its contents around as streamers fell from the ceiling and confetti was shot from cannons.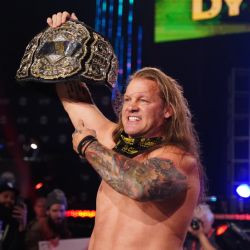 WINNER : Chris Jericho
***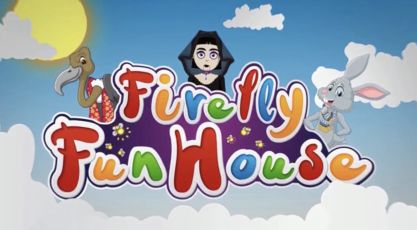 We're really glad that you're our friend and this is a friendship that will never, ever end.
We open to a shot of framed photographs of Matanza Cueto hanging on the wall of the Firefly Funhouse. There are pictures of him in action in epic battles with the likes of Samoa Joe, the Ultimate Warrior and Kurt Angle. There are pictures of him with his brother Dario and his father Matanza. There is a picture of him holding the Lucha Underground Championship and another being hung on the wall by Bray of him wearing the Gauntlet of the Gods.
Bray turns to look at the camera and asks what we think. When the invisible audience claps, he says,
"Magnifico!"
Bray then asks what this is and then says it is a dedication of his newest friend, Matanza Cueto. Why has he hung all these pictures of his new friend on the wall? Ramblin' Rabbit pops up and says it is because he's a pretty cool dude who's just a little misunderstood. Mercy The Buzzard appears and says that Bray envies Matanza. Abby the Witch says that Matanza is a fat slob who is a slave to his family, so Bray wants to remind himself of what he is used to be. Huskus the Pig Boy starts crying in the corner, saying that they only eat to numb the pain caused by their current circumstances.
Bray consoles Huskus, telling him that it doesn't always have to be that way. He says that Abby is right. He used to be large in the waistband and he was afraid of his family. They did awful things to him. Treated him like he was worthless and made him feel like it didn't matter if he existed. But then, one day, he decided he would a change. He ran far, far away, and starting healing the hurt. He did it with a gift given to him by the gods. The gift of time. In time, he didn't hurt any more. All those sacrifices he made living in the swamp, they were painful, but they led him to where he is today, here in his new home, with his new collection of friends.
And he would so love it if one more friend would come and join him here in his sanctuary, where time heals all, and no one ever hurts. Bray knows of Matanza's sacrifices. They are plenty. When will they be enough? When and where will the hurt end and the healing begin? Bray says he knows the answer and he'll give it to Matanza. All he has to do is,
"let me in."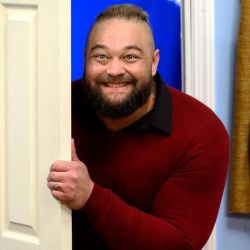 ***
In the dead of night, we find ourselves entering a graveyard and approaching an unmarked gravestone. There is no name on it, no dates of birth nor death are recorded on it. Nothing. It is blank. The only identifying marker, if you even want to call it that, is a perfectly round stone that rest against the gravestone. This grave belongs to Pasqual Mendoza, known to all in the Temple as Mil Muertes, the Man of a Thousand Deaths. 6-feet under, he lays inside a casket. He was put here by Roman Reigns, with the help of Hulk Hogan and John Cena. It was the grave consequence of losing his match to Reigns at Ultima Lucha Tres.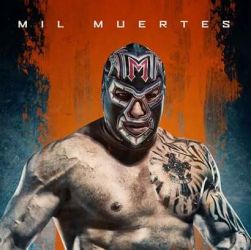 Inside the casket, he lays, stiff and silent.
Suddenly, his eyes open and he lets out a loud blood curdling cry.
***