Post by MadStepDad on Oct 23, 2018 16:41:21 GMT -5
Broken City Championship Wrestling
by MSDpresents...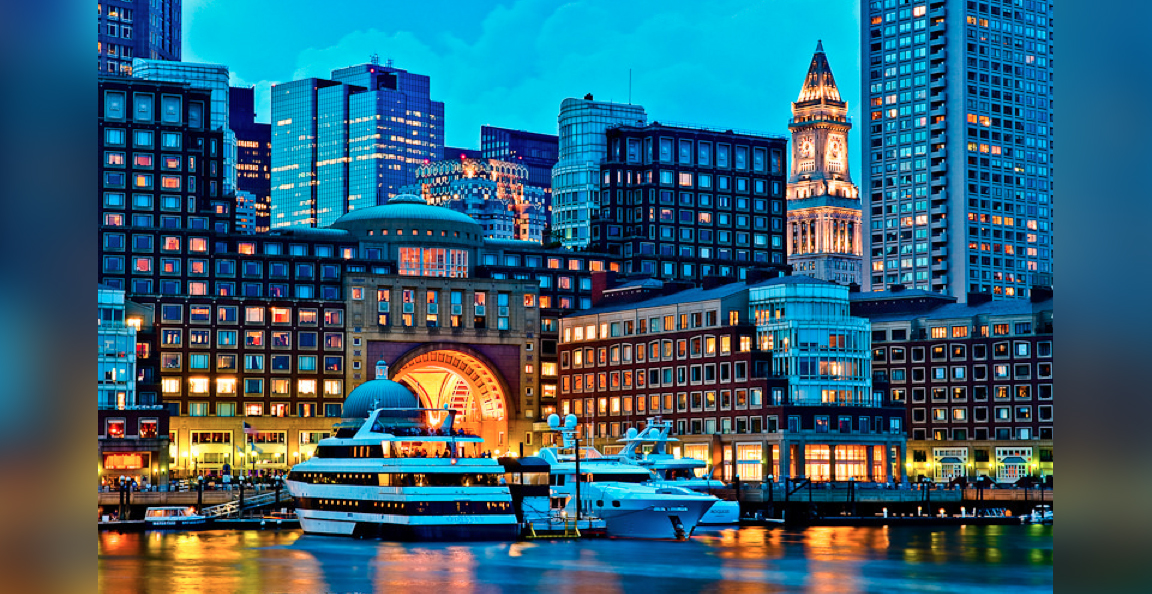 "Summer in the City 2018"[The storyline synospis of BCCW programming from July - September 2018)
** BCCW has 6 recognized championships **
Heavyweight (225 lbs +)
Middleweight (205 lbs +)
Flyweight (under 200 lbs)
Television title (catch weight)
6-Man Tag Team titles
Woman's Championship
** BCCW recognizes the
Undisputed WORLD Championship
as governed by the Mash-Up Wrestling Board of Trustees **
** All matches sanctioned by Mash-Up Wrestling. **
** THIS IS BCCW!! **** RINGSIDE COMMENTARY TEAM **Gordon Solie & MSD
BCCW Owner & GM - Stephanie McMahon
& Backstage Correspondent / Postfight Analyst: Renee Young!
_________________________________________________________________________

[7/29/18]-- COMPLETE RESULTS --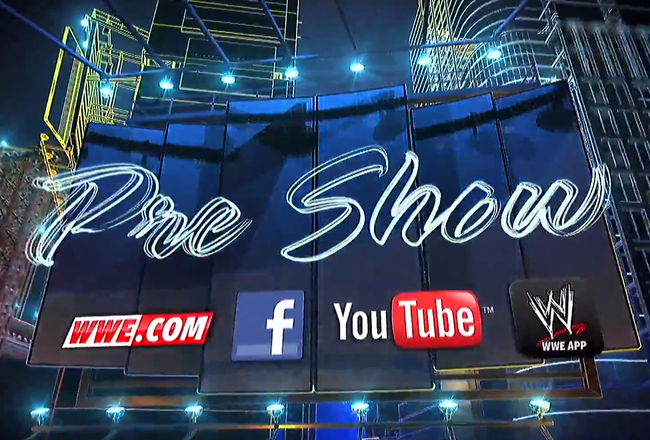 ** Pre-Show **
** BCCW Television Title **
EC3 (2016) © def. Booker T (2000)
[Heavyweight Bout]
[Ever since EC3 "lost" his precious TV title to Razor Ramon at "Bedlam in Boston" [click here], controversy has reigned. BCCW Owner & GM Stephanie McMahon *overturned* that decision and awarded the title back to EC3. As it turns out - none other than muthaphuckkin SHANE MCMAHON himself was the mysterious name on the business card... the "Insider" who has helping fund another war to get his evil tyrannical sister Stephanie removed from her post as BCCW Owner & GM! Shane wants his company back! Now he's helping the "Outsiders" (Hall & Nash) take over by stirring the pot & causing chaos. Scott Hall (aka "Razor Ramon") still considers himself the *REAL* Television champion and both Hall & Nash show up tonight to crash the party & ruin EC3's victory celebration! NWO 4 Life!]
-- cut 2 commercial --
Jeff Hardy (2008) def. Low-Ki (2004)
[Middleweight Bout]
-- cut 2 commercial --
Lita (2001) def. Johnny Hot Body (1991) w/ Sammi Lane
[Intergender Bout]
["Camp Corino" consists of Johnny Hot Body (w/ Sammi Lane) / Apollo Crews / Steve Corino (2001) - and Corino's incendiary promo tonight (designed to enrage his perennial BCCW rival Eddie Edwards) instead calls forth a surprise challenger... LITA! She's sticking up for women's rights everywhere as she's pitted against the chauvinistic & downright sleazy Johnny Hot Body! In the end, her "Lita-canrana" / Moonsault" combo puts that punk away! But before Camp Corino can gang up on poor outnumbered Lita, cue the Kendo stick-wielding armada...]
-- match segue --
Eddie Edwards & Alisha (2018) def. Steve Corino (2001) & Apollo Crews (2020)
[Mixed-Tag Team Match]
[WHAM! BAM! SLAM! Replicating his madness-inducing insane run through Impact Wrestling in 2018, Eddie Edwards has been driven insane by his battles with Camp Corino - going so far as to accidentally strike his OWN wife Alisha with a wild Kendo stick shot! But tonight, both husband and wife are on the same brutal page as they cut down Camp Corino for good in explosive action. Johnny Hot Body tries one last attempt at outside interference, but is cut off by Lita! SMASH! Eddie Edwards finishes a bloody Corino with "Boston Knee Party" for the win! Cue crazy eyes and bloody-Kendo stick licking! The couple that kills together STAYS together!]
-- cut 2 commercial --
"Glorious" Bobby Roode (2016) def. "Dangerous" Danny McShaine (1950)
[Heavyweight Bout]
-- cut 2 commercial --
** BCCW 6-Man Tag Team Titles **Strike Force 3000 © (Martel & Santana 1988 + Matt Riddle 2018)
def. American Alpha (Jordan & Gable + Shelton Benjamin)
[Strike Force 3000 are reigning BCCW 6-Man Tag Team champions off the strength of "Breakout Superstar of the Year" Matt Riddle. American Alpha returned to BCCW in July (after nearly being written-out completely on BCCW Television in March) and quickly rose to the top of the tag team ranks again. Excellent Main-Event encounter that represents the best of BCCW's heralded 6-Man Tag Team division. In the end, Strike Force 3000 get the win - but there is clearly dissent between the members as Martel is visibly sickened by the rapid fan reaction Matt Riddle has earned for himself. *STILL* BCCW 6-Man Tag Team champions, but this story continues...]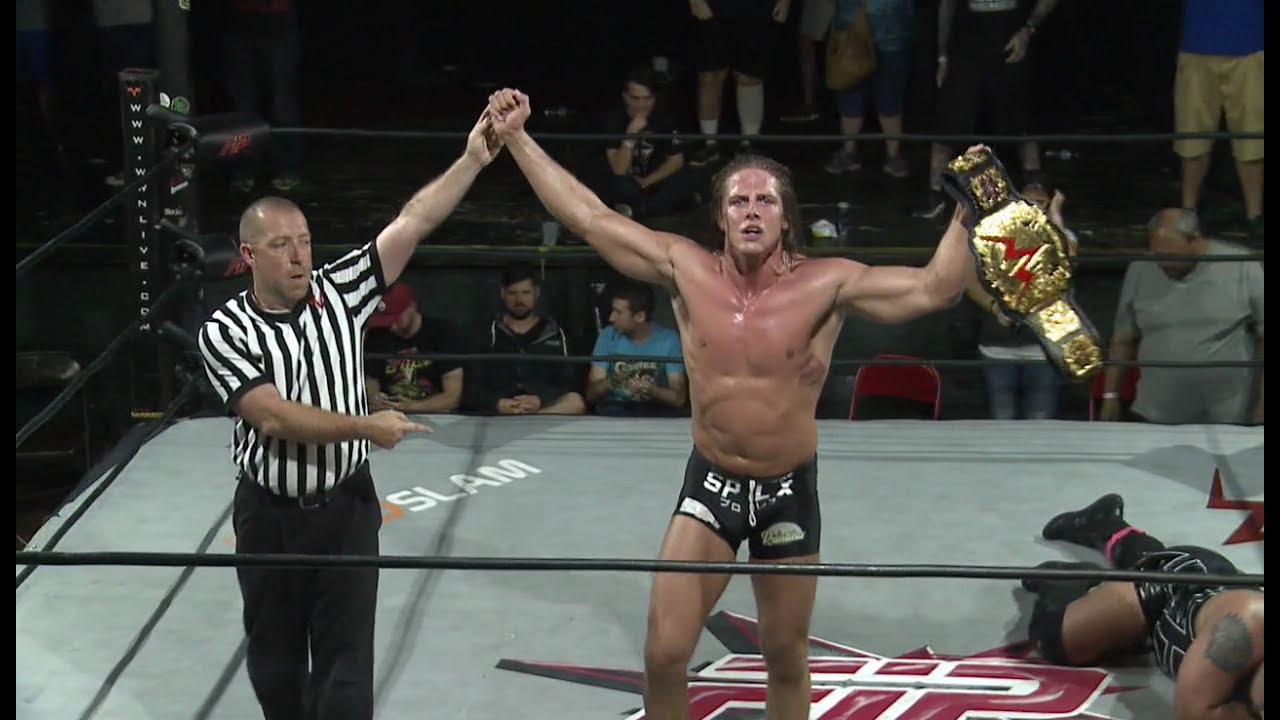 Matt Riddle (2018)_________________________________________________________________________** Mash-Up Wrestling Network-Exclusive Special **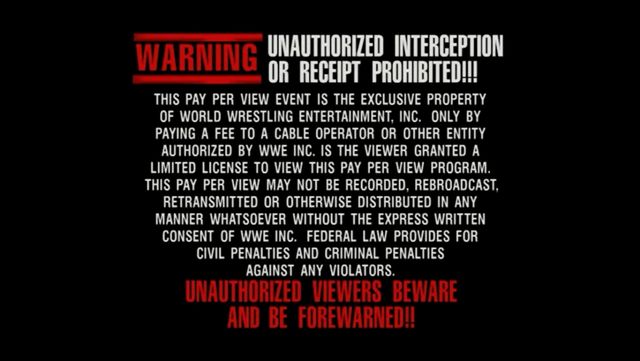 [DARK MATCH]
Widow Belmont (debut) def. Brie Bella (2015)
[Women's Bout]
[Mistress Belmont was reinvented by a series of spooky vignettes as the "WIDOW Belmont" - a real-life version of the Zombie Bride. This is her new look & signature win]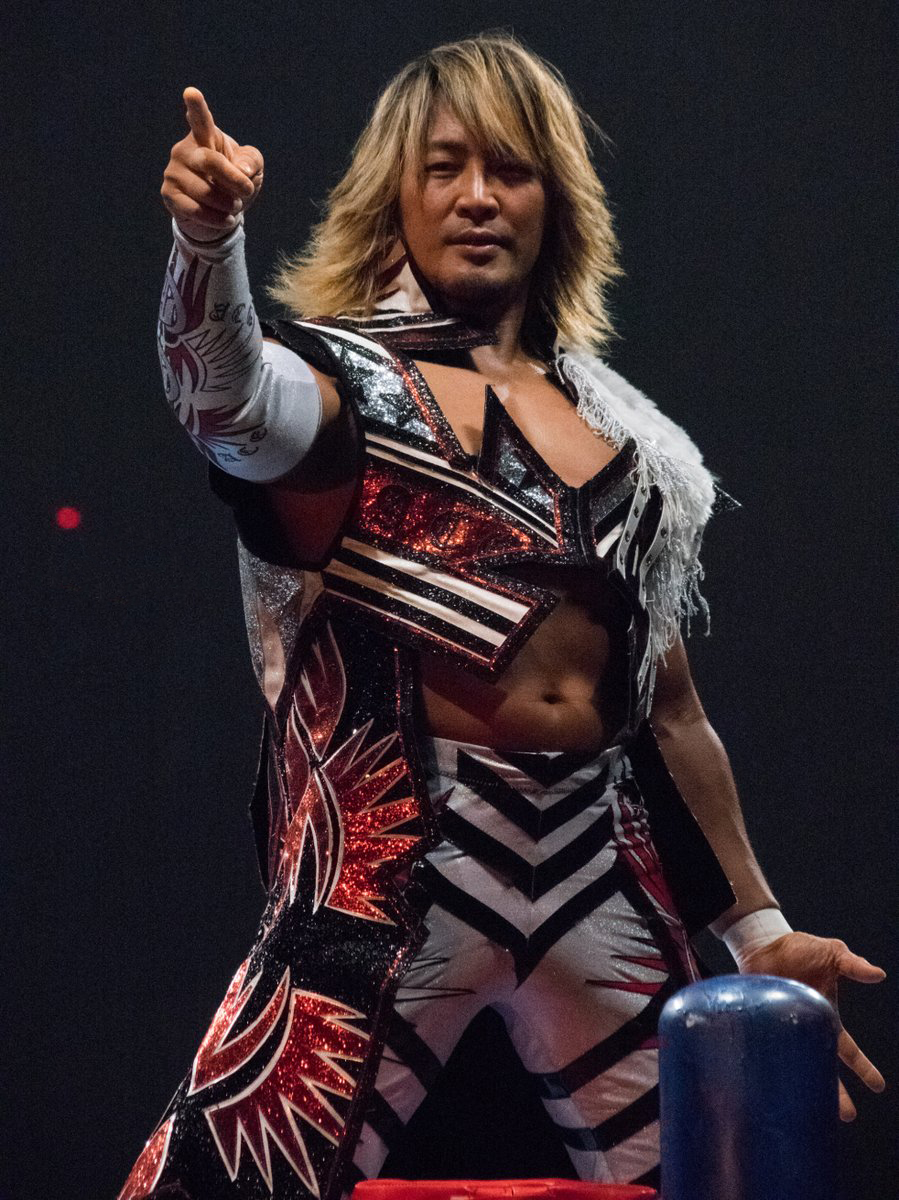 Hiroshi Tanahashi (debut) def. Kevin Owens (2018)
[Heavyweight Challenge Bout]Ronda Rousey (2018) def. Alexa Bliss (2018)
[Women's Bout]
Crow Sting (1997) def. Demon Kane (2014)
[Heavyweight Bout]
[Arguably the greatest BCCW 6-Man Trio of all time ("Brothers of Destiny") finally broke up when Demon Kane emerged full-force to clash with Soldier of Light, Sting. The Undertaker (3rd member in the "Destiny" trio) tried to play neutral peacemaker but even he had to bow out as this clash reached its Hellish crescendo tonight. Sting buries the Demon Kane for good, then shares a chilling staredown with his rival/tag partner Undertaker from the Entrance ramp. Sting is the avenging Arch-angel of BCCW. Beware...]-- match segue --
Undertaker (2007) def. FMW Leatherface (2000)
[Unsanctioned Heavyweight Bout]
[While on the scene, Undertaker is suddenly attacked by an enemy from his BCCW past - the ghoulish, chainsaw-wielding madman FMW Leatherface! This fast-paced, energetic brawl is pure Attitude-era - with sparking chainsaws, backstage props & wild slugfests the hallmark. Undertaker finally gets his revenge with a resounding Tombstone piledriver on the Entrance ramp, rendering FMW Leatherface immobile]
B-B-B-B-But WAIT!!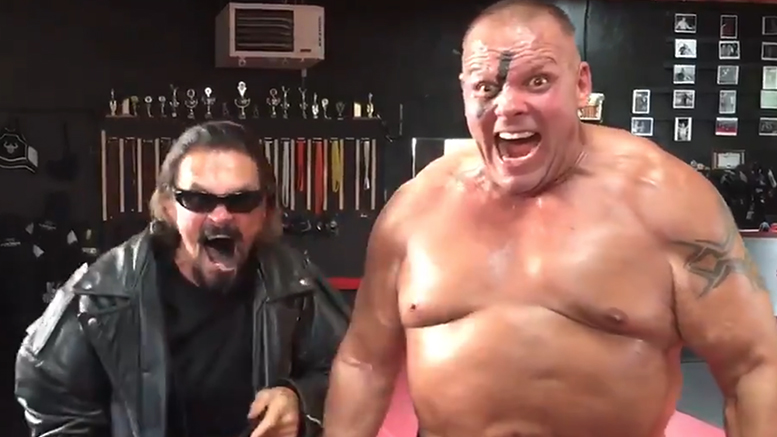 From outta nowhere, the recently-returned to BCCW, TGW (The Grand Wizard Ernie Roth) leads an ambush on Undertaker featuring TGW's newest recruit... the Inhuman
PCO (Pierre Carl Oullete)
2018! PCO beats down Undertaker in Frankenstein-fashion, before finishing him with his OWN Tombstone Piledriver on a steel chair! The Grand Wizard brought PCO to BCCW and ALL HELL IS GONNA BREAK LOOSE! Stay tuned!!
-- CUT --
Nikki Bella (2016) vs. Sable (1998)
[Bikini Contest]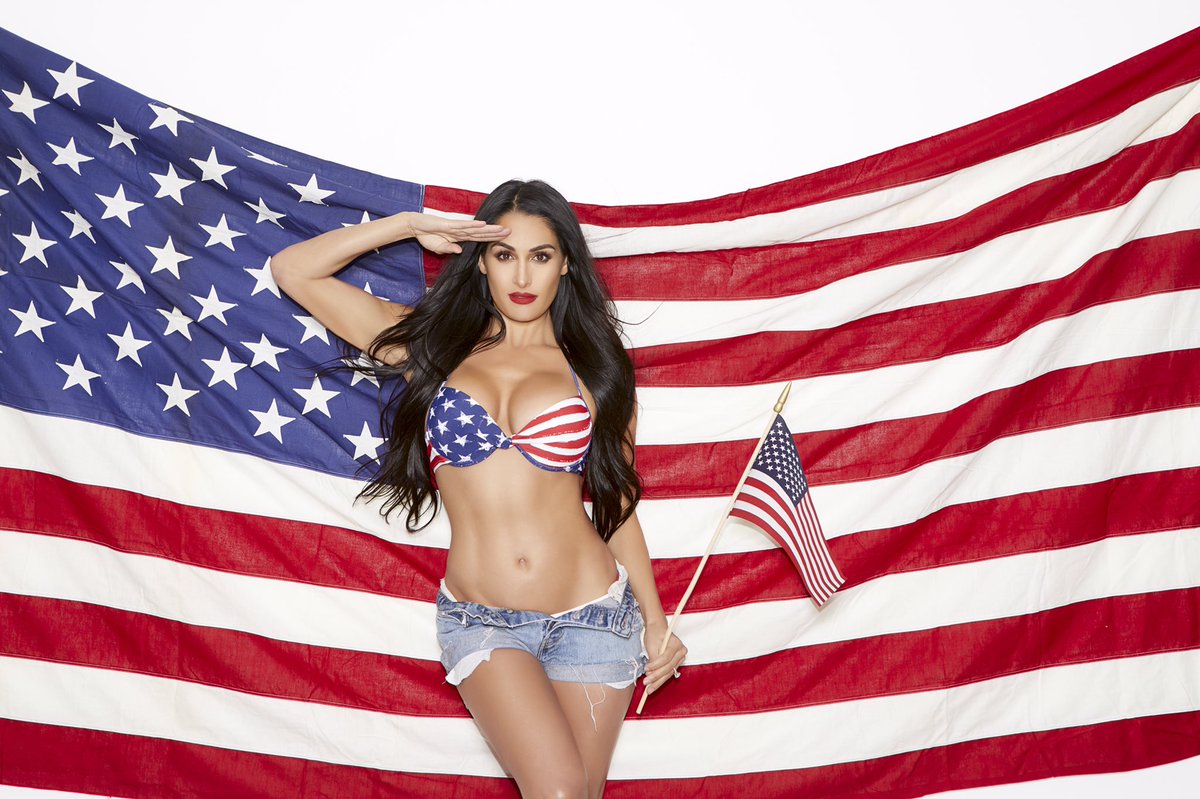 ** BCCW "Best of 7 Series" Match #4 **
HBK Shawn Michaels (1996) © def. AJ Styles (2016)
[Middleweight Bout]
[The Smarks-Dream Feud finally happens in BCCW - with their fabled "Best of 7 Series" caveat to boot. AJ Styles & HBK's feud over the Middleweight title got so contentious, the only way to settle it (much to the fans adoration) was Best of 7. HBK stole the first win on BCCW TV, before AJ Styles reeled off two victories in a row on the House Show circuit. Tonight - they bring their battle to the main PPV stage with this 5-star classic. Shawn Michaels picks up the win to even the score 2-2 by nailing a picture-perfect Sweet Chin Music as AJ Styles was soaring in for a springboard superman punch! This feud has many chapters still unwritten, and fans can't can't get enough of every cliffhanger!]
Sasha Banks / Megumi Kudo / Velvet McIntyre
def.
Shayna Baszler / Monster Ripper / Toxxis
[BCCW 6-Woman Tag Team Bout]** BCCW Heavyweight Championship **Bret "Hitman" Hart (1997) def. Daniel Bryan (2015) ©
[Return match from "Bedlam in Boston 2018", and the entire fulcrum this super-patriotic version of BCCW "Liberty of Death" was built around. Canada vs USA all over again. This time the bad guy wins, as BCCW Owner & GM Stephanie McMahon (still warring with her recently-returned brother Shane) still finds the time to *restart* the match after a certain DBryan win on a technicality, and allows for Bret Hart to score the unseen lowblow / belt shot to DBryan! DBryan is unconscious in the sharpshooter! Stephanie McMahon orders the timekeeper to "ring the damn bell!" and that's it! We have a *NEW* Heavyweight Champion that's the same as the old one - BRET HART!]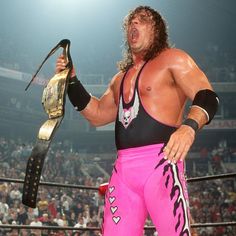 2x BCCW Heavyweight Champion Bret "Hitman" Hart
[To be continued]
_________________________________________________________________________