Post by MadStepDad on Jul 4, 2017 11:18:39 GMT -5
Broken City Championship Wrestling
"Summer of Discord"-- Summary of BCCW events from July / August / September 2017 --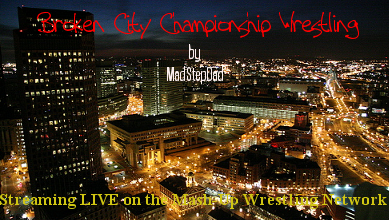 ___________________________________________________________________"BCCW - what the world is watching"
Especially in the wake of cataclysmic events at
"BiB2017" [click here]
that altered the Mash-Up Wrestling landscape forever. Stephanie McMahon emerged from the shadows in a seismic coup that shook BCCW to the core. Her surprise partner at "BiB2017" turned out to be her own husband HHH (ex-BCCW Commissioner now part of the "Authority" stable in UWF). Together they sabotaged Shane McMahon's career as BCCW GM and drove President Paul Bowser even further into the background. The puzzle became even clearer in September, when the UWF finally folded (at the behest of HHH and his "Authority", merging the UWF Trios titles with the BCCW 6-Man Tag Team lineage). The month of July bore witness to two more big changes in the Mash-Up Wrestling landscape - both attributed to Stephanie's ascension. The LPWA relaunched on July 1st as a continuation of the #WomansRevolution movement - and WCW 2.0 shuttered for good at the end of the month. WCW executive Eric Bischoff appeared alongside Stephanie at WWE The Big Event, but was swerved and betrayed when Steph rescinded on a promised stimulus package shortly thereafter. Left with no Cruiserweight -or- WCW Championship belts, the company went out of business.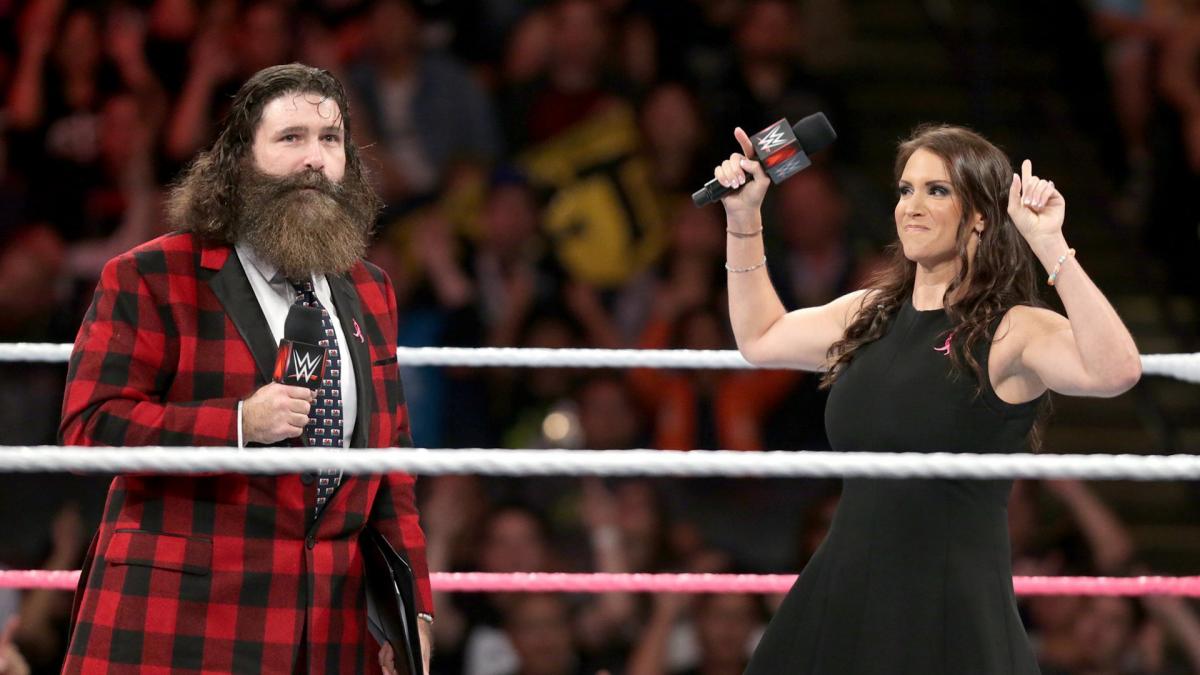 Mick Foley was fired from his position as BCCW Commissioner in mirror events of his real-world WWE Raw termination. GM Stephanie McMahon has promised to announce a replacement. Meanwhile, she's been rewarding her own supporters (getting Roman Reigns his long awaited WORLD title rematch at WWE The Big Event for example) while squashing any unrest (punishing the "Clique" until they fracture). AJ Styles and a very volatile HBK were put into impossible situations until they finally imploded, setting off a smart marks wet dream feud through the summer: Babyface AJ Styles (2017) vs prickish heel HBK (1997). Big Daddy Cool Diesel has been calling out TV Champion Roman Reigns for a title shot, but keeps getting forced to fight the remnants of the Canadian Outlaws stable instead. Acadian Giant was repackaged as the "Interrogator", but faded from BCCW shortly after the Slaughtahouse Stampede 2017 special in late August. Killer Karl Krupp was released for unknown reasons and Leo Burke quickly followed suit. Diesel spent the summer knocking around in matches against the Interrogator, LAX Hernandez and Kevin Owens - all the while still trying to get Roman Reigns attention and earn a TV Title shot.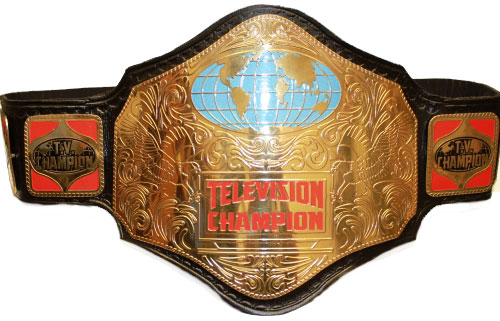 Speaking of Roman Reigns and the BCCW Television title he could care less about, he gladly embraced Stephanie's rule all the way to a World Title shot in July. All the while forsaking his ex-partner Seth Rollins and striving to prove WWE superiority over BCCW ingenuity. Reigns faced stiff TV Title challenges from "All-American" Art Barr (who Reigns eventually eliminated from BCCW altogether) and the newly-arrived in BCCW, Junkyard Dog (who was Mick Foley's parting "gift" in his last act as BCCW Commissioner). But Roman Reigns' fiercest challenge came in the form of the vigilante STING! Classic WCW-era Crow version Sting haunts Stephanie's regime with ruthless efficiency, taking storyline-credit for Karl Krupp's BCCW dismissal among other things. In culmination, Sting defeated Roman Reigns for the Television title at "Slaughtahouse Stampede 2017" in a thrilling match. Unfortunately, Sting would lose the TV Title back to Reigns in September at "Remembrance" - when Undertaker returned to exact revenge upon Sting for defeating him at "BiB2017!" Now Reigns is a 2x Television champion with a chip on his shoulder, while Sting gears up for his 3rd climatic encounter with the Undertaker. Trilogy match coming soon!!
___________________________________________________________________"Woman's Revolution"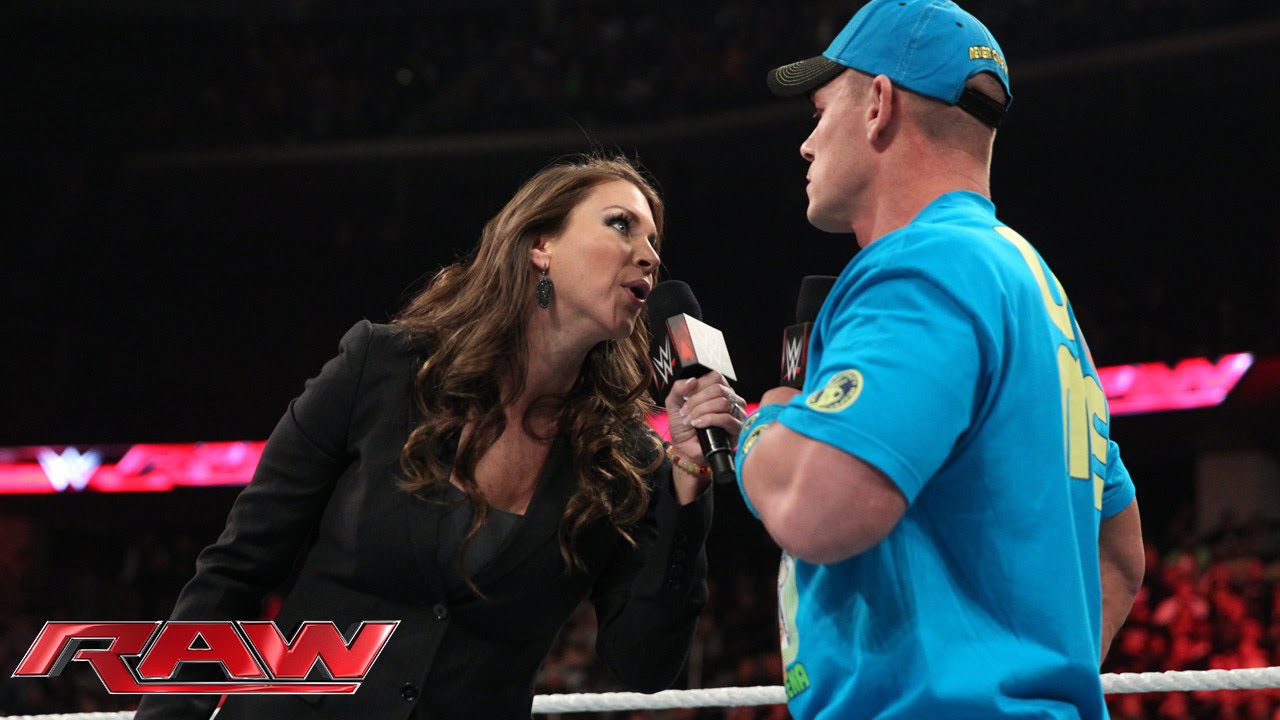 Stephanie McMahon continues to implement grand sweeping changes as GM of BCCW. Though she lost the Flyweight championship belt (bitter Neville took the title and fled to an unnamed promotion - perhaps overseas - to defend it on his own) - she has bolstered the strength of the Woman's Division in BCCW with the huge free-agent signing of ex-champion CHARLOTTE FLAIR. Stephanie has promised to bring the Woman's title back to BCCW! Charlotte arrived in BCCW over the summer and looked absolutely sterling in matches against the Sisterhood. Meanwhile Sasha Banks continues to feud with heel Shayna Baszler, until "Queen of Spades" finally got her revenge by dislocating Sasha's shoulder at BCCW "Summer Sizzler 2017" in late July - forcing Sasha out of action for a few weeks. Alexa Bliss continues to sow discord and confusion, with battles against pure-hearted Molly Holly and fiery Velvet McIntyre (a sort of BCCW Becky Lynch-lite). Meanwhile the biggest Woman's feud of the summer continues to be Nikki Bella vs. Stalker Mickie James. All kinds of "Single White Female" plot twists with Mickie obsessing over Nikki to the point of trying to BE a Bella. The straw that broke the camel's back came when Mickie attempted to seduce Nikki's fiancee John Cena and released all kinds of prior dirty information. Nikki grew enraged and the two escalated their rivalry to dangerous and bloody proportions. BCCW has never seen such a bitterly intense feud draw so much attention and help set the stage for women to become bonafied BCCW main-eventers. Now more than ever before, there is a very realistic clamoring to bring the Woman's Championship belt back to BCCW soil.
___________________________________________________________________"BCCW Heavyweight Division"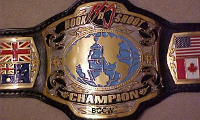 The status of the Heavyweight division is in just as much flux. In addition to the above-mentioned controversy with stalker Mickie James, Heavyweight Champion John Cena has faced many struggles since regaining the title at "City of Champions". Cena is undoubtedly the greatest Boston Champion in the history of the country. But he is firmly opposed to Princess Stephanie and her reign of terror. So like a Celtic-edition remix of the old Austin/McMahon feud we have Stephanie torturing Cena on a daily basis - forcing him to fend off challenges from EC3 (in-ring title matches) and the mysterious Black Panther (through a series of sneak attacks on Cena). After initially denying the existence of the Black Panther, Stephanie eventually revealed she was behind the plot all along - and Cena was worn down to a nub. Cena loses the BCCW Heavyweight strap to the Black Panther in the main event of Slaughtahouse Stampede 2017 in late August. The mask remains intact for now.
Meanwhile contenders continue to jockey for position in the most stacked division in BCCW today. After crushing Boston-area legend Steve Casey in terrifying fashion at "BiB2017", Braun Strowman earned the moniker "Monster Among Men" by rampaging through the entire Casey family during the summer. Strowman overturned ambulances, tossed huge set rigs and demolished buildings in his quest to prove domination. Braun Strowman went on to win the 2017 version of the BCCW "Slaughtahouse" in late August (Bunkhouse Stampede match meets Royal Rumble) and rumblings of him challenging for the WORLD title are starting to gather steam.
Kevin Owens got knocked around a bit during his battles with Big Daddy Cool Diesel, but always kept his heat with expert mic-work. KO spent most of the summer months taunting and aggravating the displaced Shane McMahon, in a foreshadow of their eventual real-world feud. Things would climax in September when Shane McMahon returned to BCCW (this time as a licensed wrestler) and cost Kevin Owens his match against JYD! Now KO and Shane McMahon are on a collision course that has been a year in the making.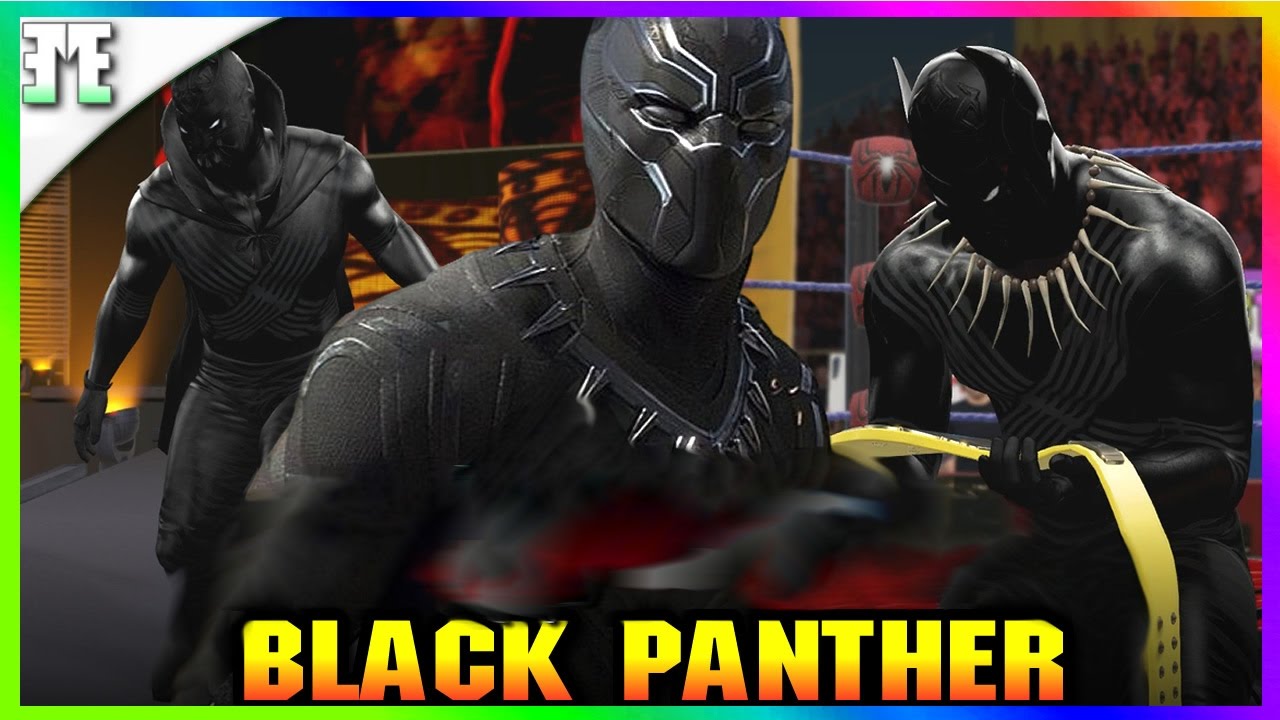 ___________________________________________________________________"Middleweight Chaos"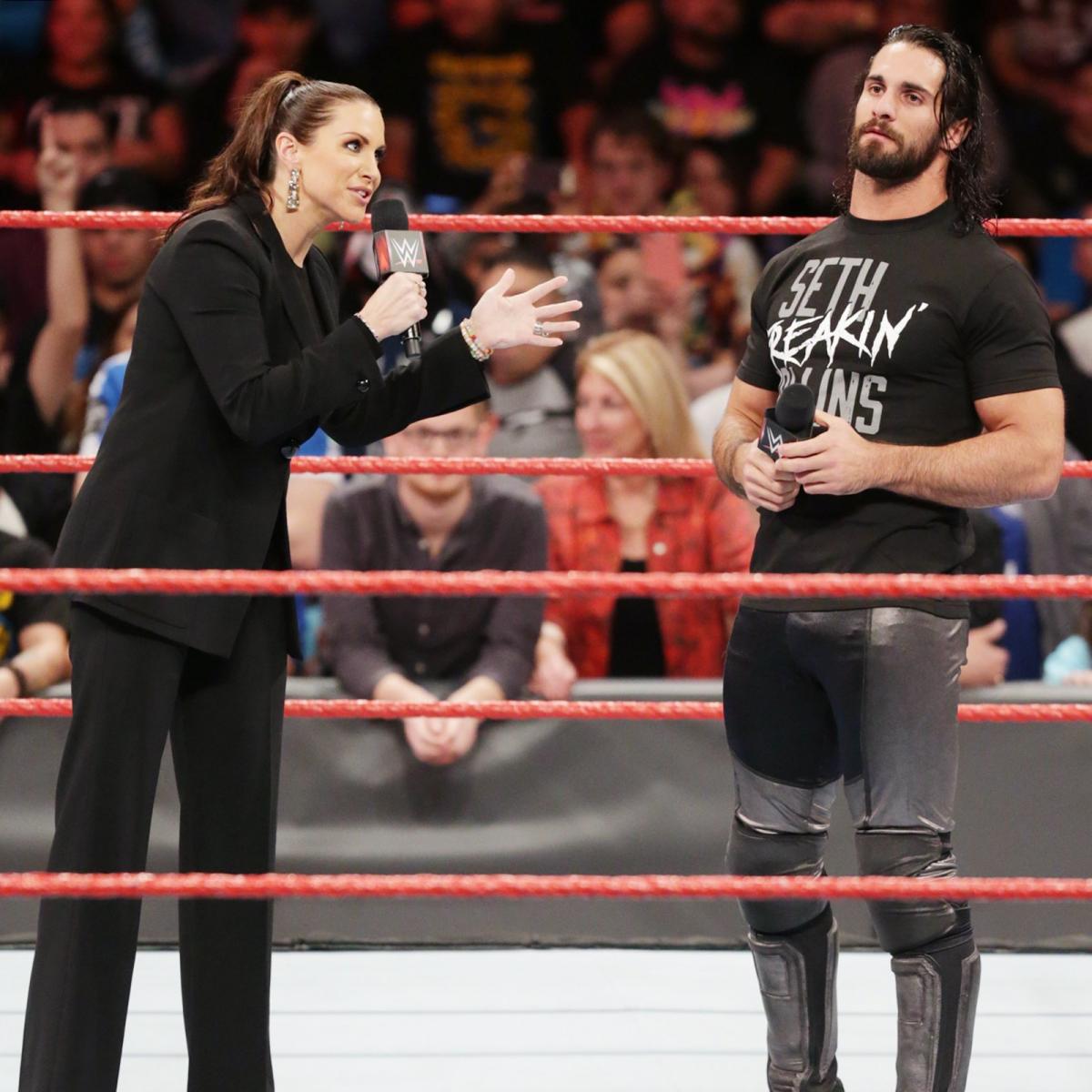 BCCW has always been known as a twisted mirror to reality - shining new light upon the prism of wrestling's past, present & future. Another facet of Fight-Fiction history comes to fruition within the Middleweight division over the summer when Seth Rollins (the scorned chosen one) relives his 2017 feud with the tyrannical Stephanie McMahon regime. True threats to the Establishment come from within, and Rollins spent the summer turning lone-wolf babyface vigilante while trying to defend his Middleweight title against a bevy of challengers (babyface "Diehard" Eddie Edwards and heel mercenary Low-Ki in particular). As a sidenote, Low-Ki gained a measure of BCCW notoriety by completely killing the goofy "Kerwin White" gimmick with a brutal assault - before driving Chavo Guerrero out of the company for good during their brief Middleweight feud. Seth Rollins became Target #1 for Stephanie's regime, as she flexed her new corporate policies and beliefs (for example - payola / the return of wrestling bounties / legalized online gambling / etc). So far Seth Rollins has managed to retain his title and add untold layers of credibility to the Middleweight championship. But as roles continue to reverse in the BCCW universe, Seth Rollins will soon face his stiffest challenge for the Middleweight title come next chapter... Stay tuned.
___________________________________________________________________"6-Man Tag Team Division"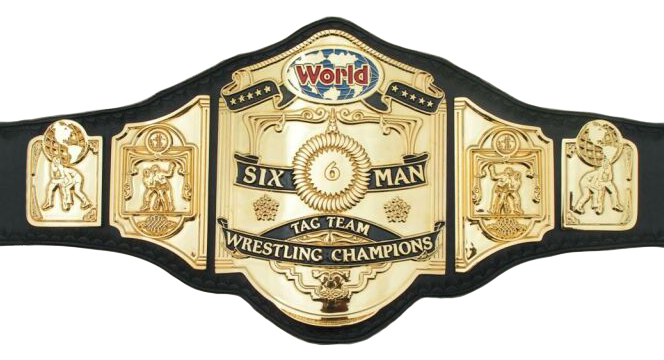 Perhaps nothing has undergone such drastic changes as the BCCW 6-Man Tag Team division. Since losing their cherished straps at "BiB2017", Beer Money Intl quickly fractured over internal differences in leadership. JBL pledged allegiance to Princess Stephanie and renewed his campaign to replace Paul Bowser as BCCW President. Meanwhile, Bobby Roode was turned involuntary babyface by the ordeal (he opposed JBL's siding with Stephanie) and became "Glorious" in response. Roode vs JBL raged through the summer for Heavyweight rankings, while their 3rd partner James Storm slid into the shadows and reinvented himself as the villainous "Cowboy" who carried a noose and terrorized the Middleweight division with his broken beer bottles.
American Alpha finally reached the summit as 6-Man Tag Team champions, but were immediately beset by a new crop of challengers. First, ex-champions the Love Bros (Reginald/Hartford/Weedman) got their last run as contenders when they feuded with Alpha in July over two different versions of "American" culture. Thankfully Alpha squashed them in quick order; breaking the Love Bros up for good (Reginald was injured so Hartford Love went solo and Weedman returned to a Middleweight division sideshow act). Next American Alpha feuded with The Ascension (through August into September), who were on fire due to their heel mouthpiece Brother Love. Though American Alpha eventually triumphed over Ascension, it wasn't without blood spilled and scars earned.
Lucha Dragons
debuted over the summer as a babyface trio who feuded with Dirty Rotten Nasty in a hellacious series of ECW-inspired contests. Lucha Dragons are reminders of the ultra-successful mixed company tour with Mash-Up Wrestling Lucha Underground during BCCW's West Coast tour in May 2017. Meanwhile, former Wyatt Family cultists Harper and Rowan were reinvented as the horror-movie trio "Bludgeon Brothers" alongside new BCCW arrival FMW Leatherface. In the Middleweight division, fresh-faced BCCW rookie Matthew Riddle continued his successful singles feud against Antonio Thomas under the tutelage of Riddle's mentor Rick Martel (AWA-version circa 1984). Clearly on the upswing, Riddle was recruited by Martel to be part of his new
"Strike Force 3000"
stable with Tito Santana (making his BCCW debut). Strike Force 3000 became an official 6-ManTag Team in August, and by September they were already locked in mortal combat with another new BCCW creation. Not to be further outdone by Matt Riddle, the bitter and vindictive Antonio Thomas (once ex-Tag Team partners with Martel himself in BCCW cannon) recruited the
Heavenly Bodies
to join him in his feud. Strike Force 3000 vs Heavenly Bodies 2.0! Only in BCCW!
But perhaps the biggest change in the 6-Man landscape came when Hell froze over and blood rivals became partners. "Broken" Matt became "Woken" Matt Hardy in the wake of the events at "BiB2017" and formed a crazed union with the equally-insane Bray Wyatt! These two men had feuded forever in BCCW, only to finally see the light together. When Brother Nero returned to action in July, the trio was complete and they quickly rose through the rankings with their esoteric ramblings and hypnotic vignettes. Finally, the Woken Wyatt trio captured the 6-Man Tag Team Titles from American Alpha in September at the BCCW super show "Remembrance".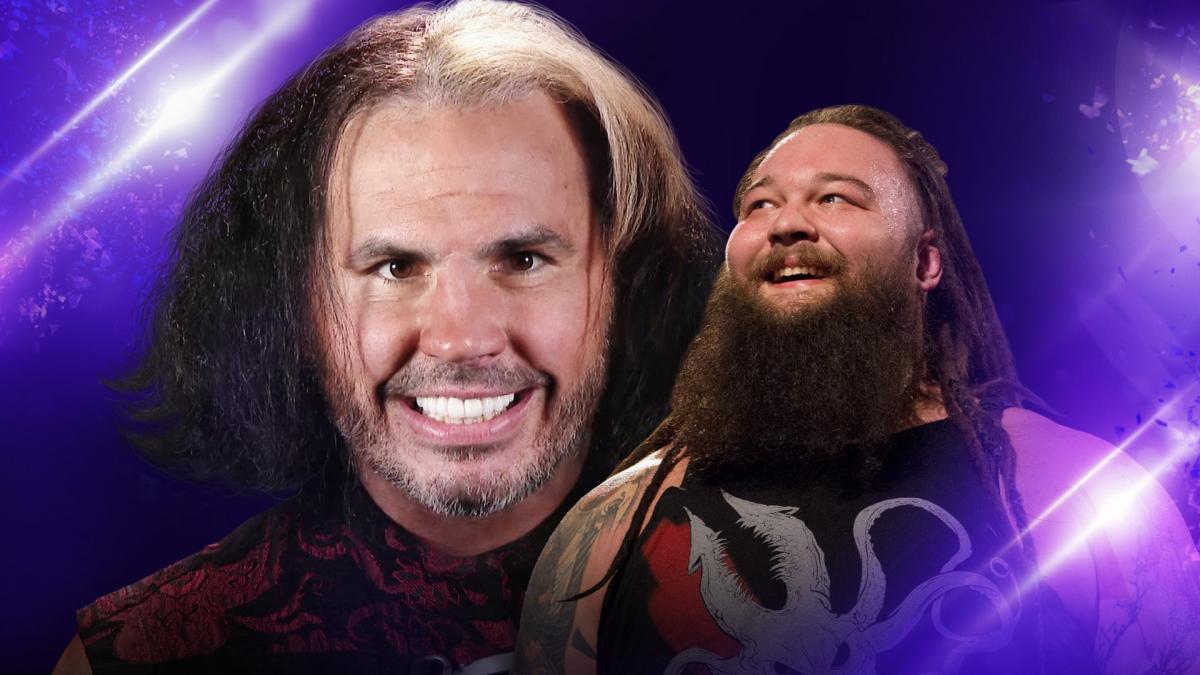 ___________________________________________________________________Stay tuned as the BCCW saga continues in our next full-length special:"Halloween in Hell 2017"
-- Nothing will ever be the same again!! --
[Fade Out]