Post by MadStepDad on May 10, 2017 15:17:29 GMT -5
Broken City Championship Wrestlingby MadStepDad
** BCCW has 6 recognized championships **
Heavyweight (225 lbs +)
Middleweight (205 lbs +)
Flyweight (under 200 lbs)
Television title (catch weight)
6-Man Tag Team titles
Woman's Championship
** BCCW recognizes the
Undisputed WORLD Championship
as governed by the Mash-Up Wrestling Board of Trustees **
** All matches sanctioned by Mash-Up Wrestling. **
** THIS IS BCCW!! **** RINGSIDE COMMENTARY TEAM **Gordon Solie & MSD
w/ Commissioner Foley
& Backstage Correspondent / Postfight Analyst: Renee Young!
Broken City Championship Wrestling
by MadStepDad
presents:
"City of Champions 2017"
[CLICK HERE]
NOW!...
BCCW TV Episode #96 (Slaughter Series)
"COW PALACE", Daly City CA
Attendance: 12,955
!
** CUT 2 COMMERCIAL **
________________________________________________________________"Trail of Tears"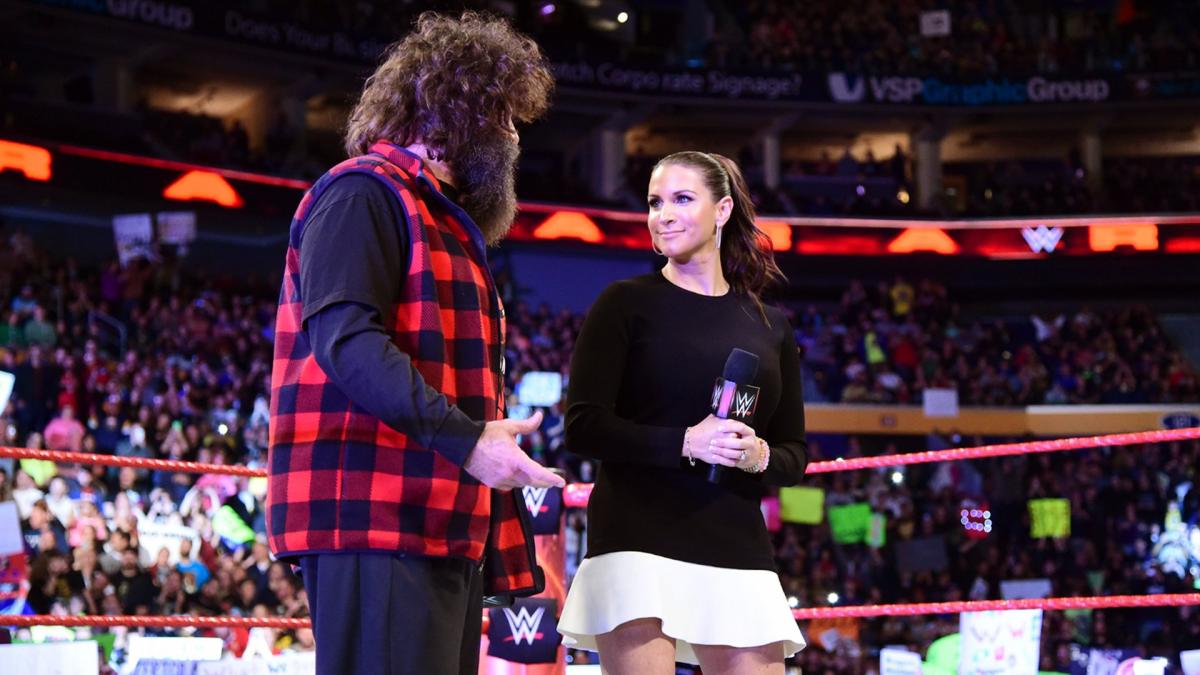 Commissioner Mick Foley
Entrance & Theme. Recap of current political landscape - all the rumors of McMahon collusion and BCCW-dismantling that Shane McMahon took the fall for are true. Commissioner Foley knows this now, but still fears the worst.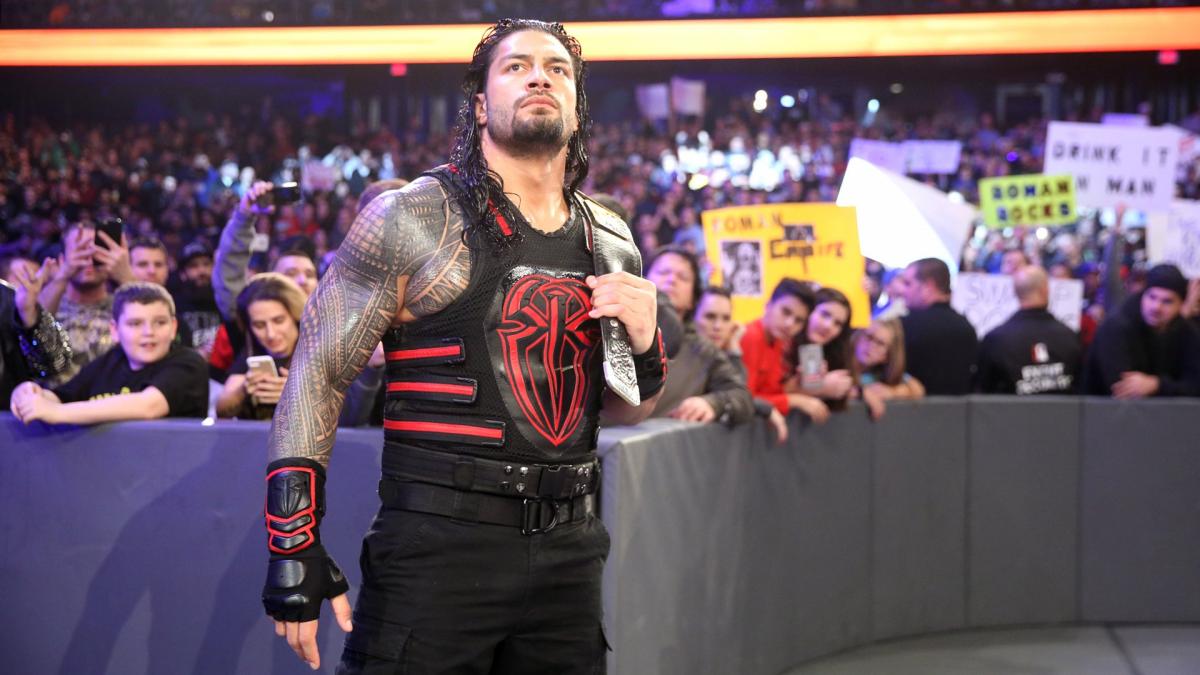 Cue Entrance & Theme of
Stephanie McMahon
, who is accompanied to the ring by BCCW Television champion
Roman Reigns
(!!) With delighted smirking glee, Stephanie regales the fans and Commisioner Foley with her insidious master plan. It was a set up! And it was ME, Foley! It was ME all along! Stephanie McMahon bankrolled the invasion, coordinated the False-Flag attacks committed by the Canadian Outlaws, and tricked Commissioner Mick Foley into ousting her brother Shane as GM! Now the Mash-Up Wrestling committee has concluded their probationary review, and named a NEW BCCW General Manager... And that new GM is evil Stephanie McMahon herself!!!!!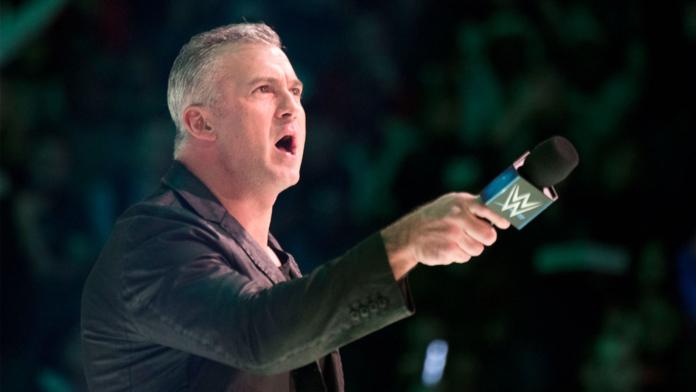 Yikes! But wait - Commissioner Mick Foley has one last ace up his sleeve... so cue Entrance & Theme of former-GM
Shane McMahon!
Shane is making his first appearance back since being ousted! Shane confronts his sister & Roman Reigns, accusing Reigns of being a sellout mercenary. The fact is, Commissioner Foley and Shane never officially filed the resignation (for fear of something like this happening) and thus they are appealing the Mash-Up Wrestling committee's decision! Shane McMahon vows to retake the GM position for the good of BCCW! Stephanie only scoffs and asks "you and what army?" But Shane has the classic pro wrestling solution -
"SLAUGHTER SERIES!"
Team Shane vs Team Stephanie, "Best of 7 Series" for control of BCCW!!
The war will rage throughout the local market on our hotly-anticipated "Slaughter Series" tour!
Then, tune in when BCCW returns to the "Scene of the Crime", live on PPV and streaming on the Mash-Up Wrestling Network!
Stephanie McMahon - her ego and vanity used against her in this segment - has no choice but to accept the challenge or lose face. But of course, she has one final chess move of her own... while Roman Reigns tussles with Shane and distracts our attention - BAM! From outta nowhere,
SETH freaking ROLLINS
knocks Shane *OUT* with a flying knee strike! Commissioner Mick Foley is forced (by Roman and Stephanie) to watch as Shane is SPIKED with a "Curb Stomp" from Rollins to end the segment! Heel Roman and the Architect Rollins are part of Team Stephanie!!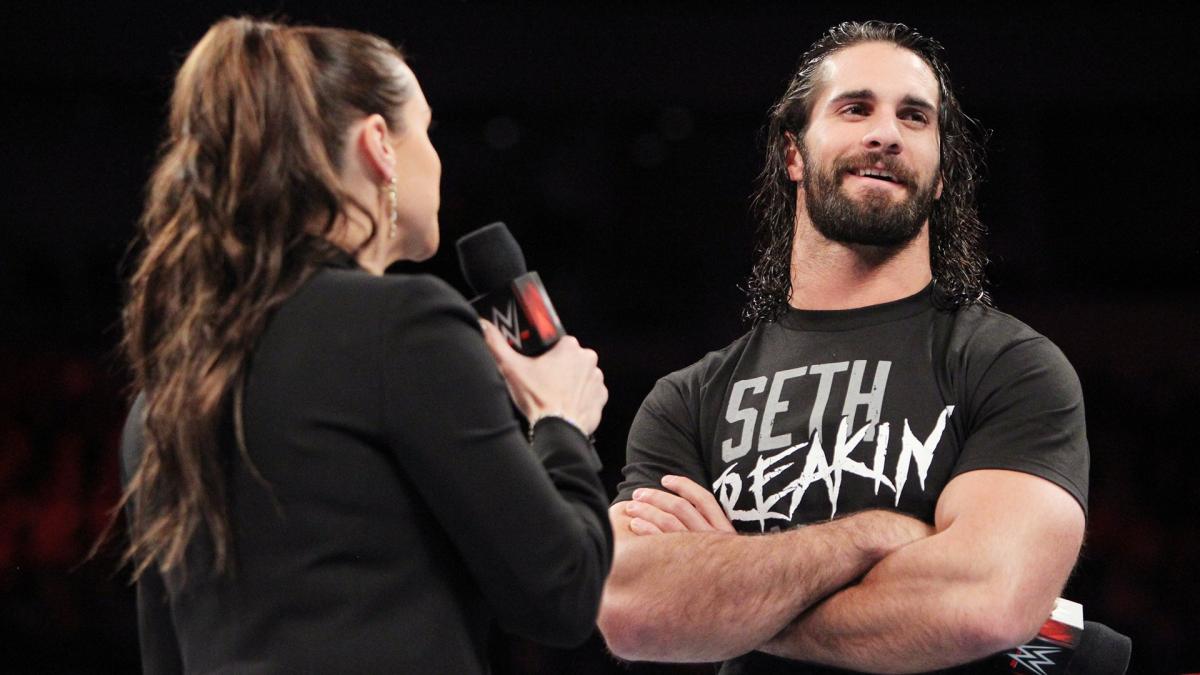 Stephanie McMahon's evil masterplan has come to fruition! Soon her Corporation will have overtaken for BCCW for good! But a small band of rebels and anarchists vow to take down the machine, or die trying! Where will the rest of BCCW fall in line? "Slaughter Series" coming to BCCW! Blazing up the West coast with the hottest Mash-Up Wrestling on the planet! Stay tuned for "Scene of the Crime 2017" PPV coming soon!
** cut 2 commercial **
________________________________________________________________Rick Martel (1982) def. Antonio "Promise" Thomas (2010)
(Middleweight Submission-Only Match)
Hotly-contested grudge match between two former BCCW 6-Man Tag Team partners, who violently went astray. Rick Martel sought redemption while Antonio Thomas became bitter & paranoid. When Antonio Thomas re-emerged from the shadows, he started by attacking Rick Martel's newest BCCW protege (Matthew Riddle) and trying to scar his face. Now Thomas has made it his "promise" to scar Martel for life! In anticipation of our upcoming "Scene of the Crime" supershow in which every match will be contested under Xtreme conditions, this match has been booked as "Submission Only". In the end, after a few submission teases and reversals (including a spot where a deranged Antonio Thomas tried to rip Martel's forehead open with a wooden chair shard!) Martel catches Thomas in a rolling Boston Crab for the tapout! Gritty, tough and hard-earned victory for Martel that will vault him right up into Middleweight title contention!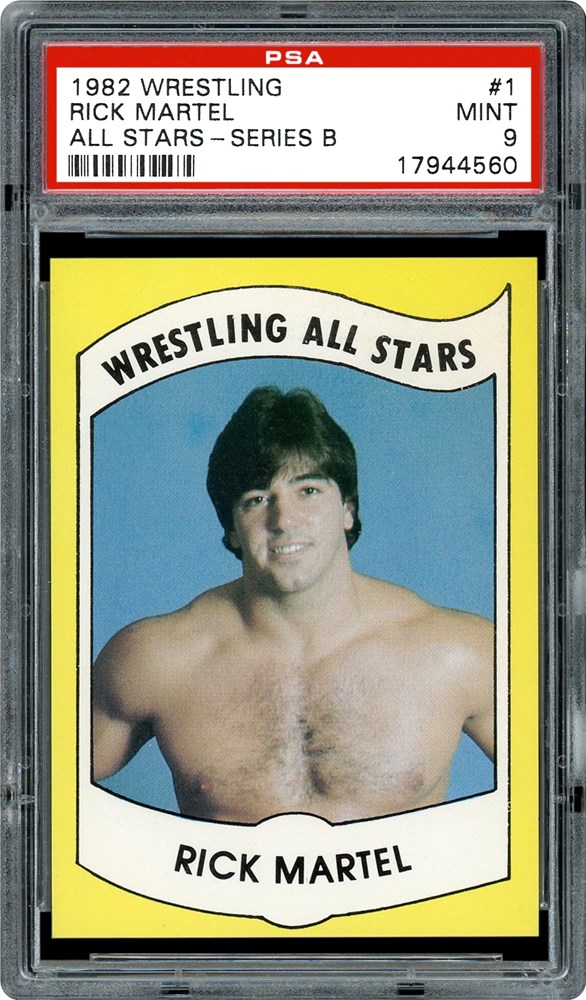 Winner: RICK MARTEL
** cut 2 commercial **
-- BACKSTAGE INTERLUDE --

BCCW Backstage Correspondent Renee Young catches up with a despondent Commissioner Mick Foley, as he watches GM Shane McMahon packed into the ambulance for transport to the nearest medical facility. But that sadness quickly turns to rage when Commissioner Foley is queried further! He is still the BCCW Commissioner until the position is violently ripped from his cold, dead hands! Others have tried before, but Stephanie McMahon lacks the *testicular fortitude* necessary to get the job done! Therefore Commissioner Foley is booking Seth Rollins in a Middleweight Title Defense... TONIGHT! It's the rematch Seth Rollins dreaded most... against the man they call STING! TONIGHT!
** BCCW Middleweight Championship **
Seth Rollins (2015) vs. Sting (1992)
TONIGHT! Stay tuned!
** cut 2 commercial **
________________________________________________________________"History-Making TLC Match"Eddie Edwards & Alexxis Nevaeh vs. Davey Richards & Angelina Love
[Intergender TLC Match]
-- only @ "Scene of the Crime!" Stay tuned! --
** cut 2 commercial **
________________________________________________________________"Cross the Line"
Lucha Underground-esque / TNA Crash TV-style vignette starts by following
Stephanie McMahon
backstage, as she is approached by
EC3
- but Stephanie quickly blows
EC3
off for not "producing as promised" during his BCCW run thus far. Get with the program or get LOST, loser! We quickly see why Stephanie McMahon is in a rush, as she is meeting both [Heel] Roman Reigns & Middleweight Champion Seth Rollins in her office. Reigns says they threw down the gauntlet tonight and reiterates their masterplan to hoodwink Mash-Up Wrestling and steal BCCW back for the McMahon Empire. But Rollins (incensed over his title defense tonight) wants to escalate the violence further. So Stephanie McMahon obliges by adding a "Falls Count Anywhere" stipulation to his match against Sting TONIGHT!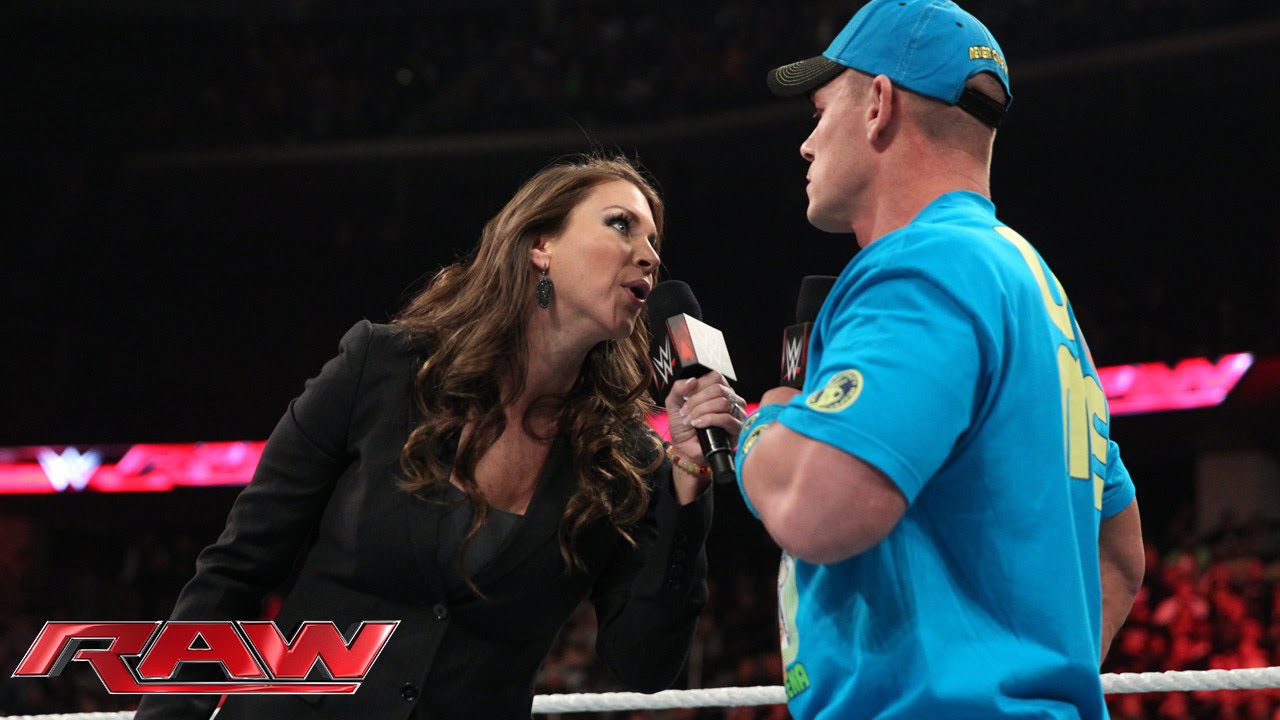 Just then -
BCCW Heavyweight Champion JOHN CENA ©
enters the room! Everybody tenses up, until Stephanie dismisses Seth & Roman from her office so she can have a one-on-one conversation with Cena. Cena & Stephanie McMahon exchange some very harsh words, as Cena saw this swerve coming and took the preemptive measure of challenging Superstar Graham and liberating the BCCW Heavyweight title, before Superstar revealed his allegiance to Stephanie McMahon tonight (the Mash-Up Wrestling equivalent of the '69 Celtics defeating the Lakers in 7 Games on their home floor, and leaving the Lakers rafters full of celebratory balloons they never got to drop). Stephanie McMahon admits she helped fund "Californication" and that Superstar Graham is indeed part of her conglomerate... and announces Superstar will get his BCCW Heavyweight title rematch against Cena at "Scene of the Crime!" Stipulation still to come... Cena swears he will destroy Stephanie's influence on BCCW or die trying. Stephanie gleefully chooses the latter.
** BCCW Heavyweight Championship Rematch **
John Cena vs. Superstar Billy Graham
-- Only @ "Scene of the Crime!" Stay tuned! --
** cut 2 commercial **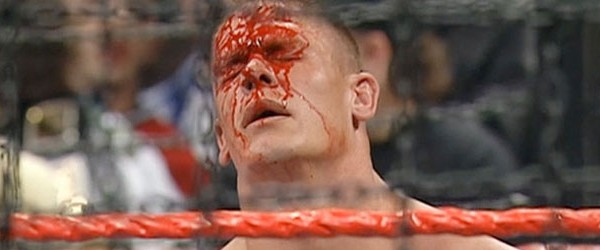 Back from commercial we're greeted by a grotesque scene - John Cena has been BEATEN and BLOODIED in the backstage area by an unknown assailant! It couldn't have been Seth & Roman, as they reemerge from Stephanie's office looking just as quizzical as she! It's not Superstar Graham (Cena's opponent at "Scene of the Crime"), because Superstar is not in the building tonight! So who attacked Cena?? The answer might be "Hacksaw" Butch Reed, who is seen suspiciously lingering around the scene of the crime! Butch Reed is now infamous for KOing Apollo Crews with a miners glove (!?!?) and painting a *yellow streak* down Apollo's back during their last encounter! Is it possible Butch Reed orchestrated this sneak attack on Cena to get in Stephanie's good graces?! Stay tuned to find out!
** cut 2 commercial **
________________________________________________________________Killer Karl Krupp vs. Shelton Benjamin
(Heavyweight Grudge Match)
Violent retribution for a series of skirmishes between the Canadian Outlaws (Krupp / Acadian Giant / Kevin Owens) and several other BCCW 6-Man Tag Teams. Tonight, Krupp takes on Benjamin in what amounts to be a very-tense lumberjack match. The massive monster Acadian Giant is at ringside with his handler Leo Burke - opposite Benjamin's 6-Man Tag Team partners Chad Gable & Jason Jordan who eye their every move suspiciously. Such a powderkeg of emotion is primed for an explosion, and it certainly comes - but from an outside incendiary force. In this case it is the form of reigning BCCW 6-Man Tag Team Champions
BEER MONEY INTL
(JBL / Storm / Roode) - who storm the ring in full military-regalia and take over! With the crowd going crazy, and the ringbell tolling frantically in the background, Beer Money Intl kick, punch & clobber all 6 opponents with a variety of steel chair shots until they have seized the ring for THEMSELVES!
Winner: NONE (No Finish)
JBL & company hijack the microphone for a fiery closing promo that puts the onus right back on WAR for the soul of BCCW! JBL the profit (Prophet) has drawn these lines before and look where he stands now - 6-Man Tag Team Champion! Down with BCCW! Down with President Paul Bowser! Out with Commissioner Foley and good riddance to GM Shane McMahon! JBL & Beer Money Intl pledge allegiance to Stephanie McMahon!
** cut 2 commercial **
-- Backstage Interlude --
Point / Counterpoint. Renee Young catches up with STING (1992), who gives an energetic pro-BCCW promo. BCCW has long been a shining beacon of light within Mash-Up Wrestling, and it's time to dim the forces who seek its blackout! Sting has walked on the darkside and he has seen the light. Others have prayed for him, but only Sting could find himself. Now he stands opposite Seth Rollins for the Middleweight title and nothing will stop Sting from snapping on the Scorpion Deathlock anywhere in this building and taking back the Middleweight title for BCCW! WHOOOOOOOOOO!
** cut 2 commercial **
________________________________________________________________"Legends Bleed"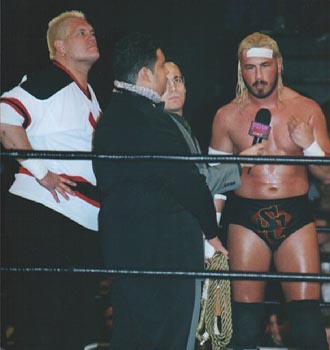 The next segment is supposed to be a "feel-good" LEGENDS segment, in which BCCW marches triumphantly through the streets they once conquered and trumpets their brand of pro-wrestling as the best. But after only a cursory glance and introduction of a handful of local legends in the ringside area, we are rudely interrupted by the Entrance & Theme of STEVE CORINO (1999)! The obnoxious loud-mouth declares himself "King of the Old School", and disparages the entire West Coast with his anti-Xtreme rhetoric. But Steve Corino pushes his luck too far when he antagonizes one of those peaceful oldtime legends at ringside, just here for the festivities...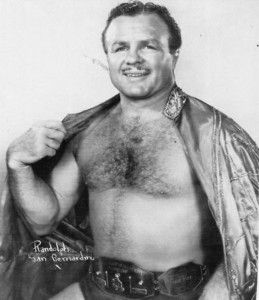 BLAM! It's
"Dangerous" Danny McShain (1949)
, the hardcore legend! Making his BCCW debut tonight in VIOLENT fashion! McShain winds up pulling Corino into the ringside area and pulverizing him amid the sea of raging West Coast BCCW fans! SMASH! Corino is busted open on a nearby guardrail! "WE WANT BLOOD!" cries answered once more! Danny McShain must literally be pried off of Corino's blood-soaked body & restrained by security! Don't ever mess with a Legend who has returned to the Scene of the Crime!!
Introducing...
"Dangerous" Danny McShain (1949)!!
** cut 2 commercial **
** cut 2 commercial **
________________________________________________________________"Darkness Continues to Fall"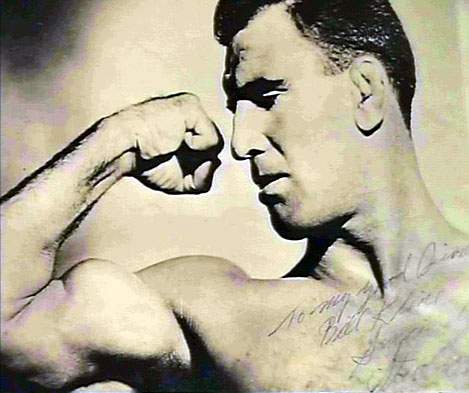 BCCW legend
Steve "Crusher" Casey (1942)
returns for an in-ring promo, touting the upcoming House Show tour featuring talent from Lucha Underground! True BCCW is a melting pot of all creeds/cultures/traditions and that freedom is what Mash-Up Wrestling was built upon!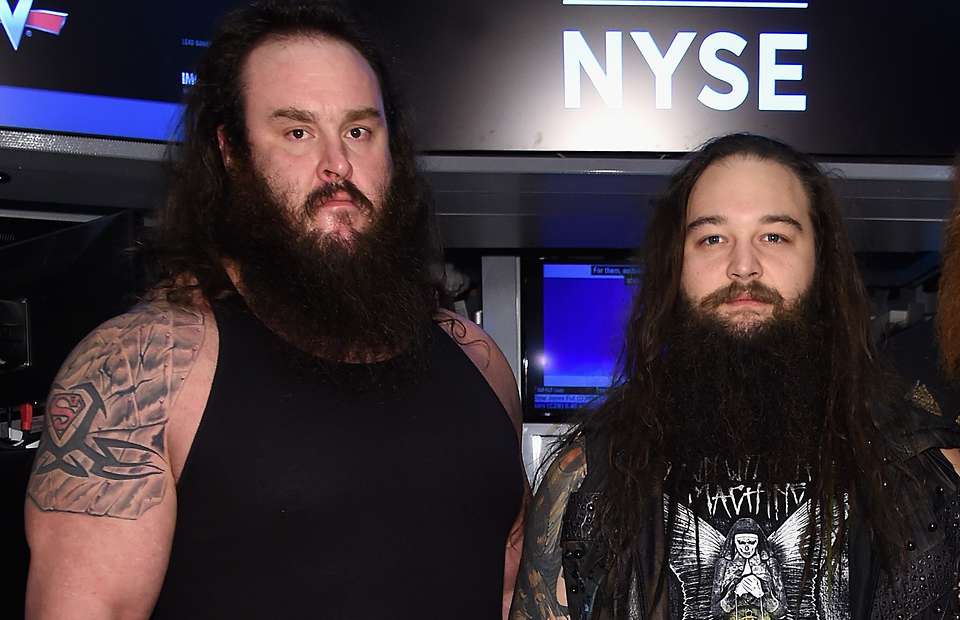 But there are always dissenters... in this case it comes in the ominous form of evil
Bray Wyatt & Braun Strowman (2016)
! Bray opposes Crusher with a chilling promo wherein there is no room for "outsiders" - and orders Braun Strowman to destroy the proud Irishman once and for all! But during the brief skirmish, hope falls from the sky like a bolt of lighting - almost literally! In the form of "Brother Nero"
JEFF freaking HARDY
, who appears way up in the balcony seating-area - only to LAUNCH himself with suicidal intent upon the Wyatt Family down below! "HOLY S***! HOLY S***!" Jeff Hardy crushes Braun and Bray with a cross-body block from nearly two stories high! Jeff Hardy has answered Amnesia's Matt premonition and saved Crusher Casey from certain annihilation! BCCW must not fall!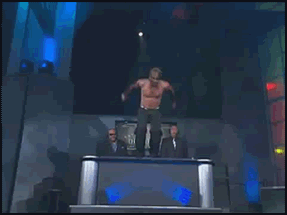 Jeff Hardy is down with the resistance!!
** cut 2 commercial **
________________________________________________________________** BCCW Middleweight Championship **
Seth Rollins (2015) © "defeats" Sting (1992)
(Middleweight Falls Count Anywhere Bout)
Main Event culmination of this entire episode. Everybody has been buzzing about #SlaughterSeries since the bombshell was dropped. Now lines have clearly been drawn - Team Shane vs. Team Stephanie for the soul of BCCW. Reigning BCCW MW Champion Seth Rollins already struck hard, by dispatching Shane McMahon earlier in the night. Yet Sting remains the defiant redemptive babyface ready to unload neon-colored justice! For most of this fun, 90's Attitude Era-brawl that's exactly what Sting does - whipping Rollins from pillar to post and then beyond. Feeding off the energy of the fans, Sting is able to control the match and almost win on numerous occasions before Rollins is able to weasel out or escape. Eventually Sting has Rollins trapped in the center of the ring begging off, when the arena lights suddenly go BLACK!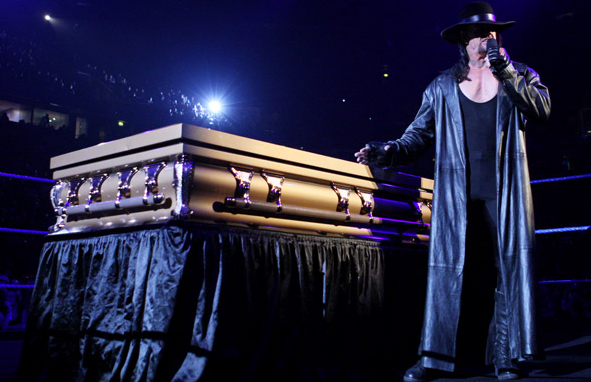 When the lights return, they reveal UNDERTAKER! There is a brief shadowy moment of uncertainty, before Undertaker STRIKES! The Deadman chops down Sting! CHOKESLAM! TOMBSTONE! Another TOMBSTONE! Undertaker lays out Sting and rolls him out of the arena in a casket to the end the show!!
Undertaker has just buried Sting! Has he shown his allegiance tonight!? Stay tuned as the "Slaughter Series" - and the battle for BCCW's soul - is just beginning!
[Fade Out]
________________________________________________________________