Post by fifthhorseman on Aug 6, 2014 22:43:54 GMT -5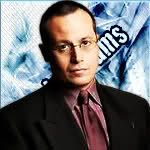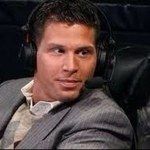 Joey Styles:
Hello wrestling fans around the globe, watching at home tonight! My name is Joey Styles, and for the next two hours, you'll be glued to the edge of your seat! Why? Because you're watching AWA Wednesday Night Warriors, that's why! We are live from the MTS Centre in Winnipeg, Manitoba, one of the many homes of the American Wrestling Association. In tonight's main event, AWA Intercontinental champion Scott Hall puts his title on the line against William Regal of the Monarchy! We'll also see the TVX strap up for grabs, when "the Phenomenal" AJ Styles defends his belt against Trent Barreta, one half of the Dudebusters! But that's not all, right, partner?
Josh Mathews:
That's right, partner – hi fans, I'm Josh Mathews. Tonight, the Miracle Violence Connection is back in action, taking on the Midnight Express! In singles competition, Davey Boy Smith goes one on one against Diamond Dallas Page… and his cousin, the Dynamite Kid, battles Charlie Haas of the self-proclaimed World's Greatest Tag-Team! Last but not least, Petey Williams will meet the newest member of the Gaijin Invasion – Yoshihiro Tajiri!
Joey Styles:
Christy Hemme is standing by to announce the first match – it's go time, and what a way to start the show!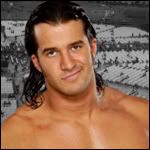 /
vs.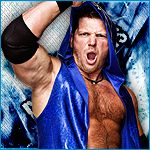 Trent Barreta (w/Caylen Croft) vs. A.J. Styles [C]:
As the match got underway, Mathews noticed that the Dudebusters cleanly defeated the Eliminators last week, and both partners were supremely confident. However, as good as either man was, the TVX champ was one of the best singles wrestlers on the planet. Styles controlled the bout early and often, and Barreta often consulted with Croft to halt the momentum. Barreta was able to land a flurry of leg-lariats and clotheslines, but Styles retaliated with a series of dropkicks, a Pele kick, and his patented springboard forearm smash. After hitting the "Styles Clash", the champion rolled out of the ring milliseconds before Croft could break the count and/or double-team him.
After the match, Lance Russell stood backstage with Harlem Heat. The former WCW tag champs were extremely confident, though they weren't happy that their AWA championship match in two weeks was now a triple-threat match. On the other hand, Booker T said, "That just means we have four different guys we can beat up for the belts. Now, can you dig that?"
COMMERCIAL
/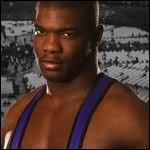 vs.
/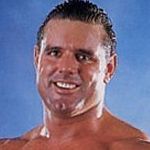 Charlie Haas (w/Shelton Benjamin) vs. the Dynamite Kid (w/Davey Boy Smith and Brian Pillman):
This was the first singles match for the Stampede alumni, and they obviously wanted to put their best foot forward with one of the greatest pound-for-pound wrestlers in the MUW Network. That said, Haas was no slouch, either. It was an extremely hard-hitting affair, with stiff kicks and punches exchanged by both grapplers, neither wanting to back down. For the first several minutes, it was as close to a draw as one could imagine… but gradually, the Kid began to pull away with hard snap suplexes and chops. Haas used a poke in the eye to lock on the "Haas of Pain" backbreaker, but Dynamite muscled out, and hit a flying headbutt from the top rope a couple of minutes later for the win.
After the match, Benjamin charged in to confront the Dynamite Kid, but backed off when Smith and Pillman rolled in immediately afterwards. The amateur specialists skulked off as the trio held their hands high in victory.
Highlights from the WWE's Big Event were shown, featuring the Miracle Violence Connection's win over the Road Warriors.
COMMERCIAL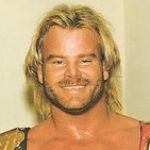 /
vs.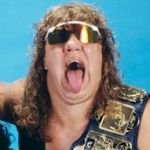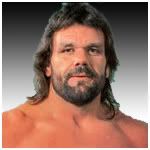 The Midnight Express (w/Jim Cornette) vs. the Miracle Violence Connection:
The Express entered first, led by their cheering section/manager; Gordy and Williams followed – Styles noted their AWA tag-team championship loss at WrestleRock, as well as a somewhat redemptive win against the iconic Road Warriors at the WWE-sanctioned Big Event a week later. The MVC was in a foul mood, tossing Eaton and Lane around like ragdolls. Press-slams, biels, and suplexes battered the Express, despite constant tags to preserve themselves. However, well-timed interference by the "Louisville Lip" enabled Eaton to take Gordy down, and the quick tags continued. A quick split-screen interview with the Motor City Machine Guns was shown, and they were still furious over the double-countout with the Express at WrestleRock, and vowed immediate revenge.
There were several two-counts as "Bamm Bamm" faded, but he would not quit. He blocked a Lane savate kick and countered with a big boot of his own, falling back toward his corner. He crabbed on his back to Williams, who hit the ring like a rocket. "Dr. Death" bowled over Lane at will, and Eaton as well. He brawled with both men, firing Eaton over the top rope mere inches from Cornette. Yelling as if he already knew the match was won, Williams crushed Lane with the "Doctor Bomb" for the important victory.
COMMERCIAL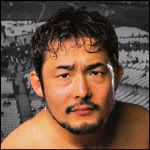 /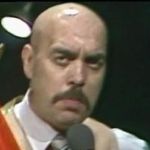 vs.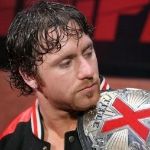 Yoshihiro Tajiri (w/Gary Hart) vs. Petey Williams:
Gary Hart grabbed the microphone from Hemme when he got to the ring to personally introduce his newest client, Tajiri. The "Japanese Buzzsaw" stood emotionless waiting for the Canadian to enter the ring – and as soon as he did, Tajiri pounced. It wasn't a fair fight at all, in that the ECW legend never gave Williams a chance to breathe. He was relentless, utilizing brutal kicks, chops, and palm-thrusts to completely dismantle his foe. Less than five minutes in, Tajiri used a brainbuster to put "Maple Leaf Muscle" away.
After the ring cleared, Lance Russell interviewed the HoRsemen, with J.J. Dillon and Missy Hyatt, in front of the rabid Winnipeg crowd. Russell's first question was a good one – why did Barry Windham turn on Rick Martel and join the HoRsemen?
Windham: "That's real simple. I came here a few months ago, by myself. I waited for a title shot, it didn't come – that's alright, I'm a patient man, but if you're listening back there, Tunney – I'm not THAT patient. In the meantime, the Crockett Cup is coming up, Martel asks me to join up with him, and I figure, why not? But then he goes and costs us the match against Demolition. THEN, he keeps losing! I'm not only a patient man, but a smart one – no sense hanging on to an anchor like him. So when I saw my shot, I took it."
Dillon: "Let me tell you something, Russell. I've known Barry Windham for a long time, and he is – with all due respect to the other men in this ring – the most naturally gifted wrestler in the world today. (The others nod.) Tully Blanchard was a good man and a great technician in the squared circle – and we'll miss him – but I'm sure if he was here right now, he'd endorse our decision to bring Barry in 100 per cent. And with him on board, well, 2014 is going to be the year of the HoRsemen!"
Edge: "Look around – you're looking at the most perfect stable in professional wrestling today. Barry Windham? You heard J.J. – the guy's a bonafide stud. My friends over there? That's Beer Money. Robert Roode and James Storm. The AWA Tag-Team champions. And me? Well, I just beat the face of the AWA, Verne Gagne, at WrestleRock, fair and square… and guess what? I'm not a patient man, either. I have nothing left to prove, and if I don't get an AWA title shot soon, people are-"
Suddenly, Rick Martel burst through the ropes and tackled Windham from behind! The two furiously scrambled on the mat, until the sheer weight of numbers brought the Canadian down. The HoRsemen put the proverbial boots to Martel, until he fell out of the ring in a bruised and bloody heap.
Edge: "Yeah… this interview is over."
COMMERCIAL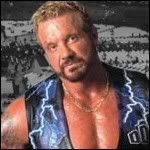 /
vs.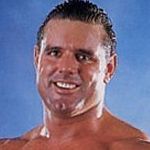 /
Diamond Dallas Page (w/Kimberly) vs. Davey Boy Smith (w/Dynamite Kid and Brian Pillman):
The crowd was eager for this one. Page tried to employ his superior height and leverage to outwrestle the Bulldog, while Smith wanted to use his strength to end it early. It was a see-saw battle; DDP controlled early on by keeping Smith off-balance with armdrags and armbars, keeping him on the mat whenever possible. But Davey Boy was just too strong to stay down for long, and pressed Page high overhead before dropping him straight down. He followed up with a seated full-nelson, wrenching on Page's back and neck.
That became his focus throughout the cleanly-contested bout. Headlocks, bearhugs, and camel clutches kept the "Real People's Champ" down for long stretches, but he wasn't out. Using every inch of his 6'5" frame, he made the rope to break out of a bearhug, then surprised Smith with a headbutt that stunned them both. The two exchanged punches in the middle of the ring, until the Bulldog picked up Page for a delay suplex, but slipped and crotched him on a corner turnbuckle. The referee told Smith to back off, and he complied. With DDP still perched in the corner, Smith came in to try to throw him off, but Page tumbled over his opponent with a victory roll, keeping Smith's shoulders on the mat just long enough to get the win.
Both men sprang up after the victory, and Page extended his hand. Smith looked at it, but before he could move, Dynamite almost decapitated the unsuspecting winner with a clothesline. Page fell hard, and a second later, Pillman crushed him with a top-rope splash. The crowd was stunned into silence as the trio left the ring, with Kimberly checking on her man.
After Pillman, Kid, and Dynamite were all backstage, Paul Orndorff ran down the ramp just as DDP was getting to his feet. Another vicious clothesline took Page down, and "Mr. Wonderful" took his time picking him up – and then he planted him in the center of the ring with a textbook piledriver. Orndorff waded through a sea of angry road agents and officials as medical personnel checked on the former WCW champion.
COMMERCIAL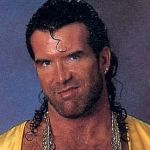 vs.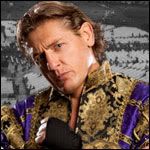 /
Scott Hall [C] vs. William Regal (w/Layla El):
Big-time fights deserve big-match announcements, and Hemme made them as the two men waited in opposing corner. The size difference notwithstanding, the key to the match would be who would impose their will and style over the other. Hall started out fast, muscling Regal around with biels and using hard right hands to stagger the Brit. But the former tag champ was no slouch as a brawler as well, and at every opportunity he would "dirty box" the Intercontinental champ, always using the count of five as his friend. Regal took great satisfaction in using the tricks in his arsenals to quickly aggravate Hall.
Regal finally got Hall on his back after evading a back-bodydrop. He dropped elbows and knees on every part of Hall's outstretched anatomy, before settling in with a modified, grapevine cobra clutch. The champion could barely move, and with 240 pounds of angry challenger wrenching on him, he was losing consciousness fast. Hall squirmed for the ropes, dragging Regal with him every painful inch of the way, but he collapsed before he could reach them. The ref raised his hand once, twice – but Hall stayed alive, and reached the bottom rope.
Regal pressed on with more kicks before locking on the "Regal Stretch", but Hall didn't stay down nearly as long. He powered up with the Englishman wrapped around his back, and rammed him into the turnbuckle three times to break the hold. A huge hiptoss brought Regal out, and Hall followed with a series of clotheslines and a fallaway slam. Regal kicked out of a pin attempt and backed into a corner. When Hall went in, Regal hit him with a headbutt to the stomach. He went for a second one, but the champion hoisted him up into the "Razor's Edge" in one surprisingly fast motion. Spinning around, Hall dropped him hard, and covered him for the three-count. The referee handed the Intercontinental champ his title, as he rolled into a corner, barely able to stand, as the show closed.