Post by fifthhorseman on Jun 26, 2014 0:22:04 GMT -5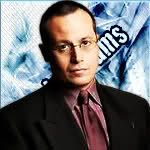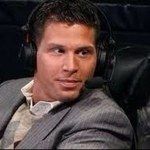 Joey Styles:
Greetings and salutations, my wrestling friends all around the world, and thank you for joining tonight for AW A Wednesday Night Warriors! For the next two hours, we will be bringing you the most exciting wrestling action on the planet, as we are live from the Thompson-Boling Arena in Knoxville, Tennessee . My name is Joey Styles, and as always, I am joined at the broadcast table by the "Tough Enough-est" color man in the business, Josh Mathews. We have six matches on the docket tonight, one of which features arguably the most dominant champion in the AWA today, the Great Muta… and he defends his Television title against the Monarchy's Doug Williams. And that's not the only title defense you'll see tonight! The brand new AWA Intercontinental champion, Scott Hall, insisted on putting his belt on the line right away, and he issued an open challenge earlier today! Who will it be? We'll find out later tonight!
Josh Mathews:
That's right, Joey – and hello fans! You'll also see Barry Windham and Rick Martel take on the Dudebusters! Ethan Carter III goes head-to-head against the "Phenomenal" AJ Styles! Magnum T.A. takes on the legendary Harley Race! And in six-man competition, the Young Bucks and their bodyguard, big Brodus Clay, lock horns with the Motor City Machine Guns and Adam Rose!
Joey Styles:
But first, why don't you take a look at this!
A 30-second video package is then shown, highlighting the events and action from the 2014 AWA Crockett Cup.
When AWA-WNW resumed, Beer Money's music blared and the two men strutted down to the ring, with their manager, JJ Dillon, trailing behind them, carrying the Crockett Cup trophy. They were met in the ring by Christy Hemme, who handed over the microphone. Roode spoke first, and his message was simple: "You're looking at the greatest tag-team in the world today. How do I know that? Well, see that trophy? That means we beat 23 other teams – 23 other great teams – to earn it. The Stampeders… the mighty Road Warriors… oh, and let's not forget the American Wrestling Association tag-team champions themselves, the Miracle Violence Connection. We gave them such a beating, they aren't even here tonight!
Joey Styles (off-air):
That's true… after the tournament ended, we found out that Steve Williams suffered two cracked ribs when Brodus Clay splashed him on the floor, and Terry Gordy incurred a mild concussion after Saturn and Kronus hit him with "Total Elimination".
James Storm took the microphone and added, "So, here's the situation. Me and my partner are obviously the best damn team walkin' God's green earth. And we have a great big shiny trophy to prove it – but no straps around our waist. That ain't right. So here's the deal – we want a title shot at WrestleRock. Williams and Gordy – we're callin' you out. We just need one match! That's all! Beer Money, Miracle Violence Connection – let's do this!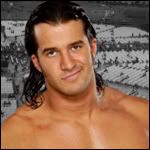 VS.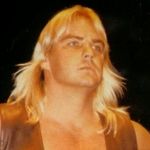 The Dudebusters vs. Rick Martel/Barry Windham:
After losing their match versus Demolition (primarily due to a freak temporary injury), Martel and Windham decided that they wanted to continue tagging for a while longer. They drew the Dudebusters, who desperately wanted to get back into the winning column. Barreta and Martel started out, and they were both quick to counter each other's moves. Windham and Croft tagged in a couple of minutes later, and the lanky Texan immediately took charge. In fact, the Dudebusters were on the defensive for the rest of the contest, as Windham and Martel displayed incredible chemistry; despite not working together for very long, both men were former multiple World tag-team champs with various partners. Martel finished off Croft with a Boston crab in just under seven minutes.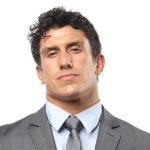 /
VS.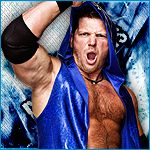 Ethan Carter III (w/Vickie Guerrero) vs. A.J. Styles:
The arrogant Carter entered the ring first, with his manager; the "Money in the Bank" briefcase holder followed, as Mathews reminded the audience that Styles was cashing in his briefcase against the AWA Television champion at WrestleRock in July. The two men wrestled at a dizzying pace, exchanging headlocks, shoulder-tackles, and dropkicks like two evenly matched machines. EC3 used an "errant" thumb in the eye to take control, and he used neckbreakers and clotheslines to bash his foe, targeting the head and neck. But Styles refused to give in, and he rallied with more dropkicks, as well as a perfectly executed Pele kick that dropped Carter to a knee. While Guerrero wailed on the outside, Styles hit his "Styles Clash" inverted slam on his opponent, giving him the tough victory. He retrieved his briefcase from the timekeeper's table and held it over his head in celebration.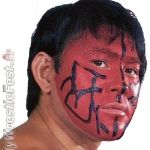 /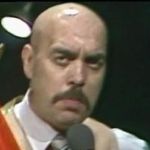 VS.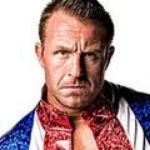 /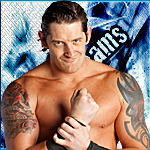 The Great Muta [C](w/Gary Hart vs. Doug Williams (w/ Wade Barrett and Layla):
Styles reminded the audience that Muta defeated two men "last" Saturday night to retain the TV title. Williams had his BlueBloods' partner at ringside, but that did not perturb the champ at all, who started the bout quickly with chops, palm-thrusts, and elbow-smashes that punished the Brit. He whipped him from corner to corner, keeping the advatange, until Barrett reached in and tripped Muta. Williams pounced, and used European uppercuts to stagger Muta, then put him down with a side Russian legsweep before going for a standing figure-four. However, Muta eventually slipped the hold. Williams tried to finish it with his "Chaos Theory" suplex, but the champ elbowed his way out of the challenger's grip, then hit a devastating back-kick that floored Williams. One top-rope moonsault later, and the Great Muta was declared the winner as Barrett and Layla seethed in disgust.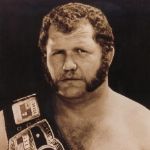 VS.
Harley Race vs. Magnum T.A.:
This was an old-school affair featuring two former NWA legends. It was a methodical match, with plenty of feeling-out type of maneuvers like knuckle-locks, arm-drags, and headlocks. Race leaned on Magnum at every opportunity, but the handsome Virginian was just as strong as his foe, and powered up and out of everything "the "King" threw at him. Eventually, Magnum took over, and connected with several big dropkicks and back-bodydrops, hoping to weaken Race's back while also taking his wind from him. As he mounted the middle turnbuckle to deliver several punches, he spotted Tully Blanchard at ringside – for no good reason – and started yelling at him. With the referee temporarily distracted as well, Race – not averse to any tactic, clean or otherwise - hit an uppercutting low blow on Magnum, and immediately followed that up with a rollup to steal the win.
Race departed, Blanchard did so as well, and when Magnum regained his breath and mobility, he took the microphone from Hemme. "Tully – enough's enough! You're the thorn in my side that won't go away, and you think you're so damn clever. I just wish you were man enough to get in the ring with me – just one more time! Blanchard, if you've got the guts, I'll see you here, next week!"
As the show returned from commercial, a camera crew was backstage, where Doug Williams was being viciously worked over – by the other members of the Monarchy! William Regal, Nigel McGuinness, and Wade Barrett punched and kicked him mercilessly, and then Regal turned to the camera. "I'll make this brief. At one time, the BlueBloods were the AWA Tag-Team champions. Now, they cannot even make it out of the first round of the Crockett Cup. Furthermore, the Monarchy finds itself without any championship of any kind. Why, you ask? We are only as strong as our weakest man, and it is patently obvious who our weakest man is… well, was. Suffice to say, Mr. Williams is no longer part of the Monarchy."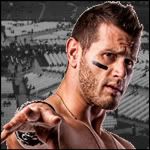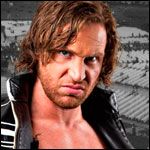 VS.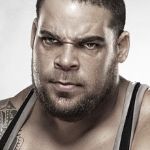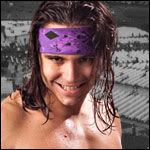 Adam Rose/the Motor City Machine Guns vs. Brodus Clay/the Young Bucks:
Jim Cornette joined Styles and Mathews at the broadcast table, where he expressed his profound pleasure to being a part of the AWA, and especially at the side of Beautiful Bobby and Sweet Stan. Meanwhile, in the ring, the Guns and the Bucks flew around the ring like two pairs of synchronized acrobats…. that wanted to beat each other up. Rose, too, was no slouch, although his offense was a bit more grounded. It was a see-saw battle, but the tide turned when the Bucks' bodyguard finally got a tag. He clobbered Rose, and sent Sabin and Shelley sprawling to the floor before resuming his assault on the eccentric Bahamian. Simple moves like elbow- and kneedrops were very effective with 370 pounds behind them, but Rose was tougher than he looked. Summoning the last bit of strength he had left, Rose evaded a turnbuckle splash and rolled toward Sabin, who hammered Clay with dropkicks. He was joined by Shelley, who sent him flying toward Nick Jackson. It turned into a veritable pier-sixer, and it ended with Shelley hitting Sliced Bread #2 on Matt Jackson for the win.
After the match, Cornette gave the Guns and Rose faux applause, and waited till the three were all the way back in their dressing room before leaving the ringside table… but not before reminding everybody that the Midnight Express were the best tag-team in the American Wrestling Association.
/
VS.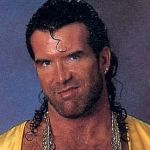 Adam Cole (w/Vickie Guerrero) vs. Scott Hall [C]:
The one-time ROH World champ was the man that convinced the championship committee earlier in the afternoon that he deserved the Intercontinental title shot, and he strode to the ring with his manager confidently in tow. Hall, the new champion, entered the ring last to a huge ovation, proudly wearing the I-C strap around his waist. Hemme made the big-fight intros, and the match was underway.
The match was reminiscent of mid-90s Hall-Shawn Michaels clashes; Hall brought the power early on, and Cole bounced around like a rubber ball. Fallaway slams, huge right hands, and ring-wide biels bruised and confounded Cole, who took refuge on the floor several times. Cole was roughed up, but he kicked out of every pin attempt, and clipped Hall's right knee to finally take him down.
Once he had Hall on the mat, Cole went to work on the leg. Several kneedrops softened it up, and he twisted and turned it with spinning toeholds and Indian deathlocks. Hall kicked him away a couple of times, but he could not get to his feet quick enough to fight him off. Cole even pulled him to the corner and locked in a ringpost figure-four – lethal enough, given his mastery of the hold, but the referee broke it up before Hall's knee could be permanently injured.
But the champion fought back. Essentially fighting on one leg, he hammered Cole with rights and lefts, punches and chops that staggered his much lighter foe. Hall whipped him into the ropes and caught him with a back bodydrop that put him into the lights – then he did it two more times. Another fallaway slam and Cole's back was in agony. Sensing that this might be his only opportunity to hit it, Hall yanked Cole up for the "Razor's Edge", but the smaller man slipped off his back. He went for a dropkick to Hall's knee, but the champ dodged it, and pounced on Cole while he was trying to regain his balance. Locking in the tightest small package of his career, Hall secured his first AWA Intercontinental title defense.
As the official brought him his belt, Hall slowly got to his feet, and Cole and Guerrero departed in a rage up the ramp, vowing that Hall merely got lucky. The big man shook his head, and placed the title over his shoulder as the show ended.