Post by fifthhorseman on May 28, 2014 23:00:47 GMT -5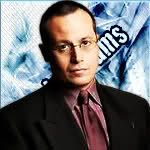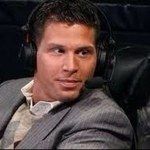 Joey Styles:
My name is Joey Styles, this is the American Wrestling Association… and you are watching AWA Wednesday Night Warriors! Thanks for tuning in, wrestling fans – for the next two hours, you will be watching the best live wrestling product on the airwaves today! We are broadcasting tonight's show from the sold-out KeyArena in Seattle, Washington, where we have an absolutely stacked card in store for you tonight! Six great matches, including an AWA Television championship match featuring the champ, the Great Muta, against Petey Williams! You will also see the AWA debut of the Motor City Machine Guns – Chris Sabin and Alex Shelley! But that's not all – right, Josh?
Josh Mathews:
That is very true, Mr. Styles – hello fans, my name is Josh Mathews, and you will also see the HoRsemen's Tully Blanchard square off against the "People's Champ", Diamond Dallas Page! Harlem Heat returns to the ring, and they meet Beer Money! "Mr. Wonderful" Paul Orndorff takes on another newcomer to the American Wrestling Association, Chris Hero! And last but far from least, Bam Bam Bigelow goes one-on-one with "Captain Redneck", Dick Murdoch!
Joey Styles:
Let's get to the ring, where the lovely Christy Hemme is ready to make the first set of ring intros for the night!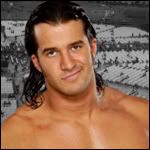 VS.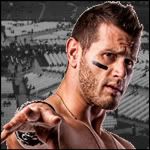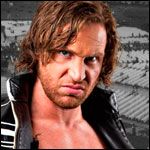 The Dudebusters vs. the Motor City Machine Guns
: Barreta and Croft entered first, followed by Sabin and Shelley, who received a huge ovation from the crowd in California. As expected, it was a high-tempo opener, with both teams utilizing maneuvers that only they would respectively attempt. Despite being trapped in the Dudebusters' side of the ring for a few minutes, Shelley escaped and made the hot tag to Sabin. He fought off Barreta and Croft long enough for his partner to recover, and together they hit the "Skull and Bones" neckbreaker/crossbody press on Barreta for the win.
Before the next match, there was a video package to promote the AWA Crockett Cup tag-team tournament, coming in June.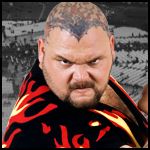 VS.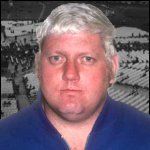 Bam Bam Bigelow vs. Dick Murdoch
: This match turned into a brawl that was so ugly, it was pretty. Murdoch jumped his bigger foe as soon as Bigelow entered the ring, using one of the best right crosses in the business. But Bam Bam quickly rallied back, and used heavy shoulder-tackles and forearms on Murdoch. The ring barely contained the action, as both men went to the floor several times throughout the match. The referee refused to count either man out, though. After about ten grueling minutes, Bigelow finished it off with a top-rope headbutt.
VS.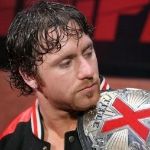 The Great Muta [C](w/Gary Hart) vs. Petey Williams
: As Muta went through his pre-match preparations, his manager grabbed the microphone and proudly introduced the number-one contender for the AWA Heavyweight championship - Big Van Vader! He made his way to ringside before the bell rang… as if the challenger Williams didn't have enough to worry about. Nonetheless, he went hold for hold with the TV champ for several minutes, and nearly connected with the "Canadian Destroyer" early on. But Muta showed why he was one of the best wrestlers in the world, wearing his foe down with chops, kicks, nerveholds, and eventually, the moonsault for the victory.
After the match, Vader slid into the ring and picked Williams up like a rag doll, hoisting him up for the powerbomb… but after a few seconds, he put him back down on his feet. Unsure of what was going on, the Canadian didn't react in time to the devastating clothesline Vader threw at him. Laughing, the mastodon pulled Williams into the corner, then crashed down on him with a middle-rope "Vaderbomb" splash. Hart, Muta, and Vader left together, leaving Williams for the medical staff.
VS.
Chris Hero vs. Paul Orndorff
: During the introductions, a split-screen showed the vicious piledriver Michael Elgin took on the ramp two weeks earlier from an enraged Orndorff. Like Bigelow/Murdoch earlier in the night, Hero and Orndorff were ready and willing to exchanges punches for as long as it took. However, both men were also extremely technically proficient as well, and when they chose to wrestle, it was fun to watch as well. Rugged and fought in very tight quarters, the two pro's pros were too well-matched for either to maintain any sustained advantage. About 13 minutes in, "Mr. Wonderful" apparently decided that he was done for the night, dropping to one knee and hammering Hero with a vicious low blow. After the blatant disqualification, Orndorff nailed his opponent with a piledriver, and shouted out to Elgin as he headed up the ringside ramp.
Backstage, Lance Russell interviewed the AWA Intercontinental champion, Nigel McGuinness. He interrupted the dialogue often to "correct" Russell, calling himself the Eurocontinental champion instead. He arrogantly declared that it was only fitting that his match at Crockett Cup 2014 be announced first, given that he was the most technically perfect wrestler in the American Wrestling Association – and he would prove it, when he defended his title against the man who had been seeking it since the day he arrived in the AWA… Scott Hall!
VS.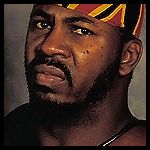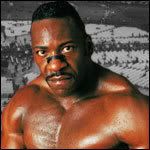 Beer Money (w/JJ Dillon) vs. Harlem Heat
: This was Stevie Ray's first televised match since suffering a concussion at AWA: Team Challenge Series, and he started off against Storm. Ray dominated early, showing no effects of the injury. The "Cowboy" tagged out to his partner, but fared no better, less so when Booker T got his hands on him. The former WCW champs used their superior strength to good effect, but Roode and Storm eventually regained control with several devious double-team maneuvers, focussing on Booker's back. He withstood everything they threw at him, though, and hot-tagged his brother. Ray used big clotheslines and bodyslams on both members of Beer Money, and when Booker quickly recovered, the bout deteriorated into a brawl. With the teams paired off in opposite corners, Storm hit a brutal superkick on Ray while Roode trapped Booker's feet, giving the HoRsemen the hard-fought, and relatively clean, victory.
After the match, Roode "borrowed" the microphone from Hemme and said, "Last week, the BlueBloods bitched and moaned about deserving an AWA Tag-Team title shot – they said that they had something to prove, and they ended up getting it. Well, me and my partner, we have nothing to prove! We are the best damn team in the world today, and Williams and Gordy, you never got your chance to take us on at Team Challenge Series. That's OK… but now, James and I want to take you on. You can't keep ducking us forever. Sooner or later, we'll get what we want. And what we want is the gold around your waist."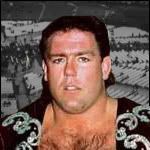 VS.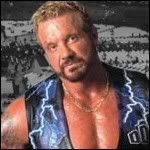 Tully Blanchard (w/JJ Dillon) vs. Diamond Dallas Page (w/Kimberly)
: Blanchard entered the ring first, as confident as ever, trailed by his equally smug manager. DDP followed to a thunderous ovation, with Kimberly by his side. Both men brought their working boots to this match, and they exchanged hiptosses, armdrags, and headlocks early on. Every time Page began to get the slightest advantage – primarily due to his height and leverage – the HoRseman would roll outside and break his momentum.
Blanchard eventually took control, and kept control, starting with a textbook dropkick. Once Page was floored, the Texan drastically slowed the pace, and with Dillon manipulating the referee from the outside, Blanchard was able to keep him down. However, the former WCW World champion kicked out of every pin attempt, and slowly got to his feet, punching his way up. Clotheslines and backdrops weakened his foe further; an Irish whip followed by a back-elbow knocked Blanchard to the outside, and Page followed. The two brawled for several seconds until the official intervened, and waved them both inside. But Dillon grabbed Page's ankle just long enough for his client to hit a running kneelift while DDP was in between the ropes. Blanchard rolled up the dazed Page, using a handful of tights, and got the three-count a millisecond before the "real People's Champ" could kick out.
Page immediately sprang up and started exchanging punches with Blanchard, until Dillon jumped in the ring to again distract him. Blanchard rammed Page's head into the ringpost, cutting his big opponent open. But before he could inflict too much damage, Magnum T.A. rocketed down the ramp and into the ring, and Blanchard and Dillon fled. As the cameras began to fade, the two old foes yelled at each other, with Kimberly taking care of Page.