Post by MadStepDad on Nov 26, 2015 21:41:05 GMT -5
** BCCW has 6 recognized championships **
Heavyweight (225 lbs +)
Middleweight (205 lbs +)
Flyweight (under 200 lbs)
Television title (catch weight)
6-Man Tag Team titles
Woman's Championship
** BCCW is a fight-fiction arena that blends the stylistics of Lucha Underground with UFC Fight Night: McGregor vs Siver from Boston. **
** BCCW produces a 2-hour block of programming exclusively on the Mash-Up Wrestling Network! Commercials are sparse, and focus on upcoming shows/events/news from around the entire Mash-Up Wrestling Universe. TV Episode time limits are 15 minutes (30 for title matches) **
** Post match protocol calls for the bout winner to be granted a 90-second interview piece with in-ring correspondent Renee Young (like Joe Rogan in the UFC or Larry Nelson on AWA ESPN classic reruns). **
** All matches sanctioned by Mash-Up Wrestling. **
BCCW presents "HiH2015" (Halloween in Hawaii)
[click here]
BCCW TV Episode #70 (Much Ado about Mount Rushmore)
[click here]
BCCW Fight Night Special (Border Wars)
[click here]
NOW!
LIVE from Philadelphia PA! The Biggest Dream Matches! The Biggest Championships! This is BCCW and we present "NOVEMBER 2 REMEMBER!"
Be Thankful!
** THIS IS BCCW!! **______________________________________________________________** "November 2 Remember" Kickoff show on NESN **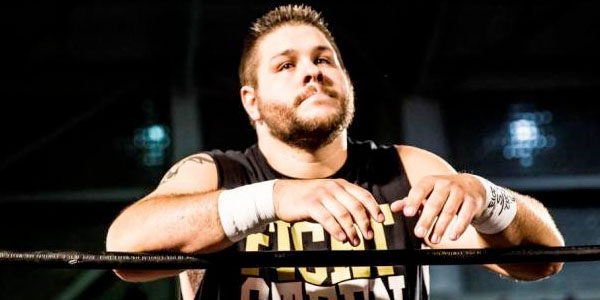 Abyss (w/ Professor Sheldon Goldberg) def.
Kevin Owens
(Heavyweight Bout)
After a show-opening KO rant is met head-on by "Professor" Sheldon Goldberg on the mic, a spirited encounter between KO & Abyss begins (and ends with a "Black Hole Slam" counter for an Abyss victory). Kevin FN Owens is now 0 - 2 in Heavyweight competition.
** CUT 2 COMMERCIAL **
Wyatt Family def. Killadelphia's Phinezt
(BLKJeez / Ruckus / Essa Rios w/ Shelly Martinez)

(BCCW 6-Man Tag Team Bout)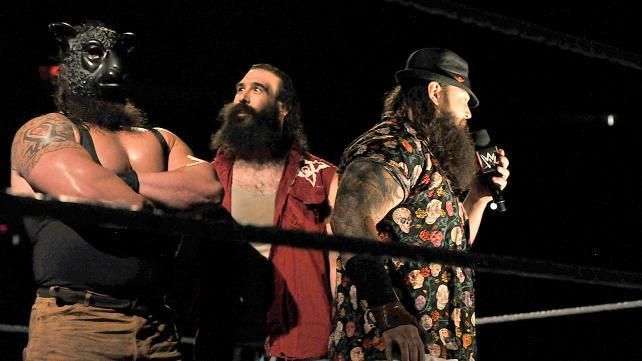 Wyatt Family succeed in *re-introducing* Erick Rowan back into the fold in horrifying fashion! A quick, thorough & dominant victory quickly ensues. Now the Wyatt's are 4-deep and ready to continue their attack on BCCW! Title-holders beware! Bray Wyatt aims to carve their own part of history from the face of Mash-Up Wrestling!
** CUT 2 COMMERCIAL **
Bobby Lashley def. "Mr Wonderful" Paul Orndorff
(Heavyweight Bout)
Tests of strength, posedowns & physical stand-offs mark this Heavyweight encounter. Mr Wonderful's stablemates (Harvard Chris Nowinski & Wild Red Berry) add color to the ringside proceedings, but aren't enough to prevent Blaster Lashley from going bananas with the spears. Blaster Lashley is blazing trails up the Heavyweight rankings, and is content to fight whoever BCCW matches him with! Meanwhile he continues to police BCCW against rivals & enemies who seek to discredit this great legacy! Blaster Lashley on the warpath! Who'z next??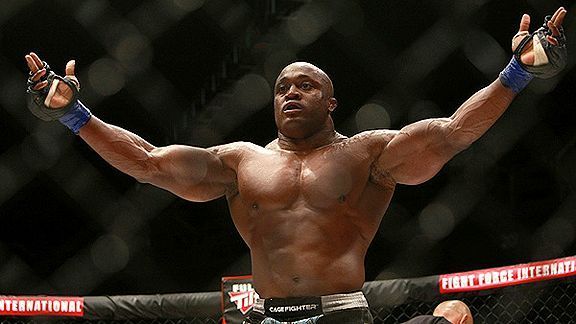 Buy the muthaphuckkin PPV!
** FADE OUT **
______________________________________________________________